"Some say that I am mad, but, really, what's happened is that I have a sharpening of my senses." – The Telltale Heart- Edgar Allan Poe
The narrator of the story had been commissioned to be a caretaker for an older gentleman.  The caretaker had actually begun to become mentally disturbed.  His charge had an eye that the caretaker referred to as "The Vulture Eye". It disturbed him greatly.  It got to the point that he wanted to get that out of his life.  In the story, he goes in night after night, carrying a covered lamp.  He slowly opens the door to the man's room, he doesn't have the light on outside the room, and it's completely dark.  He goes to the man's side and sees that his eyes are closed and he is asleep.  This goes on for many nights. 
Then, one night, the caretaker enters the older gentleman's room and makes some sort of noise, and the older man wakes up.  He looks around and says, "Who's there?"  The caretaker places the cover back over the lantern as he sees the "Vulture Eye".   In his insanity, he smothers the older man with the blankets.  As he is in the process of this crime, the older gentleman cries out.
Shortly after, there is a knock at the door.  The caretaker opens it to find a few police officers.  His thought process is written out for the reader to see.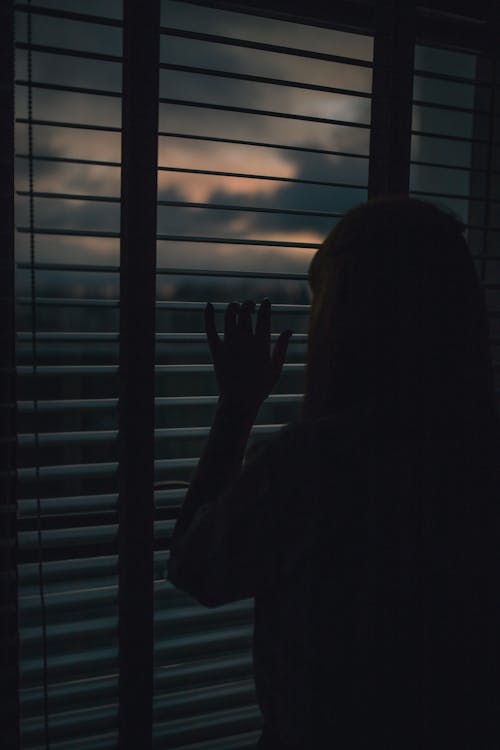 "I'm not really mad. I just have heightened senses.  I can hear things more clearly than I did in the past."
He covers up his crime pretty well.  The police relax and decided to stay for a bit. 
The man begins to wonder why they are staying so long. 
Then, in his mind, he begins to hear a sound: a thumping.  It's a heartbeat.  You see, after he had killed the old man, he buried him beneath the floorboards of the very room in which they were sitting.  The heartbeat is all in his mind.
He keeps thinking to himself that he has these heightened senses.  But, the beating becomes so loud that he begins to wonder how the others in the room cannot hear it.  Finally, the man breaks down and confesses.  He tells the police to tear up the floorboards, and they find the body of the older man.
It was the sense of guilt that the man in the story had. How to deal with a guilt is topic that can apply to all of us.
Guilt Has Mental and Physical Effects
Many people experience the effects of guilt.  It can lead to insomnia, worry, shame, depression, ulcers, arthritis, and even hardening of the arteries. Medication is sometimes required to help with the effects of guilt. Learning how to deal with guilt can help all of us in this area.
Pastor Rob Blank went to visit a 14-year-old boy who was in a catatonic state.  He was in the hospital room, and a nurse came in and said she thought the boy's problem was (video freezes).  Pastor Blank then told the nurse that he was the boy's pastor.  Embarrassed, the nurse left the room.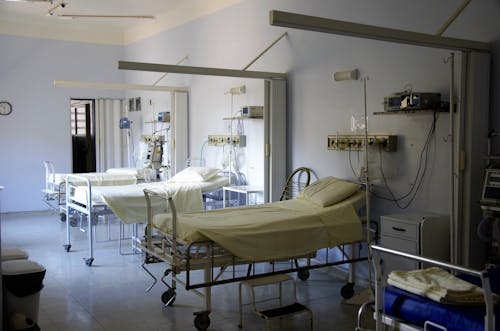 The pastor then went to the boy and began to speak to him.  He read scripture and shared the plan of salvation.   Suddenly, the boy began to speak.  He wasn't speaking to the pastor, however.  He was praying!  He confessed his sin to God and accepted Jesus as his Savior.  There was an immediate change in his life.  He sat up on the edge of the bed with his feet dangling over the side.  The nurse came back in and could not believe what she saw.  The young man had the effect of guilt that was in his life. However, when he confessed his sins and fully accepted Jesus, he was healed of his guilt and was healed physically in a dramatic way.
Psalm 32:3-4
For when I kept silent, my bones wasted away through my groaning all day long.
For day and night your hand was heavy upon me; my strength was dried upas by the heat of summer.  Selah
This is a Psalm of David.  Many scholars believe that this was written after his sin with Bathsheba.  To David's credit, it's amazing to me, with all the cover-ups that we can see going on in the political world, how David, being a king, could have completely kept this story under wraps.  Instead, when Nathan came and confronted David with his sin, he not only confessed to God, he wrote it down and we are able to read it many centuries later.  The entire kingdom became aware of his sin, and yet he confessed his sin.  So David knew what it was like to have the feeling of grief.  When he was keeping silent, it was like his bones wasted away and he had a groaning going on within his heart.  Day and night he felt God's hand heavy upon him.  Then he started losing his strength.  He said, "My strength was changed into the drought of summer."
Psalm 32:9
Be not like a horse or a mule, without understanding, which must be curbed with bit and bridle, or it will not stay near you.
In this verse, David is referring to those who continue on in their sin and guilt without confessing it.  It's like a horse or mule without a bridle.  They would have to be restrained and controlled with a bit and bridle to get them to do what you wanted them to do.  But whenever a person realizes his or her guilt and is willing to come to God, then they can come and repent.
Psalm 32:10a
Many are the sorrows of the wicked
Guilt has an effect on people mentally and physically.
People Try Different Ways of Coping With Guilt
Most of these coping mechanisms do not have lasting benefits. Learning how to deal with guilt is something that all of us try to learn.
One way is called escapism or trying to put it out of their minds.   They attempt to distract themselves with things like work or entertainment. 
Many people try to escape using alcohol, as it dulls their pain.  While serving as a chaplain at the VA hospital, I once had a gentleman tell me that he began using alcohol to help dull his pain, and then it got a grip on him and he became addicted.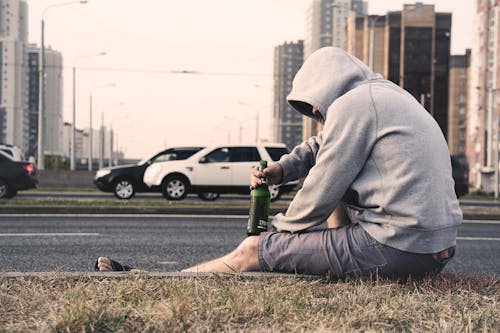 Another way of coping is rationalizing.  We want to rationalize our sin in order to make us feel better.  In that process, there is the placing of blame.  We may say, "I did this because of something traumatic that happened to me in my past."  Certainly, people go through traumatic events, but we are responsible for how we handle those events; for what we do, and how we handle those events.
Then, there is the idea of calling guilt – all guilt –  "false guilt".  There is such a thing as false guilt.  That is when someone feels ashamed of something that they are not guilty of or haven't done at all.  There can be some things that people would try to lay upon other people that aren't really wrong in relation to God's law.  Some cult members experience a kind of false guilt.
The good news is that the truth can set them free from false guilt!  When they learn that what they've been told is wrong; that what they've done isn't a violation of God's law, and the truth sinks in,  it will set them free.
The trouble in today's world is that all guilt is labeled as false guilt, and that sin is not really sin.  A few years ago, a doctor wrote a book entitled "Whatever Happened to Sin?".  It said that we don't call sin-sin anymore, but use different names.
There is false guilt, and there is true guilt.  Calling all guilt false is not helpful, because true guilt is a real thing.  That occurs when God's law is violated.  When God is disobeyed, that is true guilt. 
Escapism may take care of the guilty feeling for a time.  Rationalizing and placing blame may get rid of it for a while.  Labeling it false guilt may help people feel better for a little.  But none of those are true solutions, and will not work long-term.
We've discussed the effects of guilt and how people try to cope.  Now, let's look at the one sure way to eliminate true guilt.
The One Sure Way to Eliminate True Guilt
A couple of farm boys were in grade school.  They were visiting with one another and decided to make some corncob pipes.  They used the cob as the bowl and some vines as the stem and were going to smoke corn silk.  After they had made their pipes, one boy went home.  He checked around to make sure no one was home and went to seek out a place to hide his new pipe.  He looked in the barn and decided that wasn't a good hiding spot.  Then he went to the shed, but wasn't happy with that area, either.  Finally, after finding a temporary hiding place, he went up toward his house, thinking he could hide the pipe inside. 
What the boy didn't notice, however, was the rest of his family sitting in the car, watching him wander around the farm searching for that perfect hiding spot. 
He had a desire to hide his pipe.
People have a desire to hide or cover their guilt.  The Bible says that it is the glory of kings to cover a matter, but it is even better to have that sin completely forgiven and to have it not only forgiven but, in the sight of God, it is gone; buried and forgotten!
Psalm 32:1-2, 5-8, 10-11
Blessed is the one whose transgression is forgiven, whose sin is covered.
Blessed is the man against whom the Lord counts no iniquity, and in whose spirit there is no deceit.
I acknowledged my sin to you, and I did not cover my iniquity;
I said, "I will confess my transgressions to the Lord," and you forgave the iniquity of my sin.
Therefore let everyone who is godly offer prayer to you at a time when you may be found; surely in the rush of great waters, they shall not reach him.
You are a hiding place for me; you preserve me from trouble; you surround me with shouts of deliverance. Selah
I will instruct you and teach you in the way you should go; I will counsel you with my eye upon you.
Many are the sorrows of the wicked, but steadfast love surrounds the one who trusts in the Lord.
Be glad in the Lord, and rejoice, O righteous, and shout for joy, all you upright in heart!
True guilt can be taken care of.  If this was written after David's "great sin", then it's easy to see how wonderful it was that he had said within himself, " I will confess my transgressions to the Lord" and he knows that God forgave him.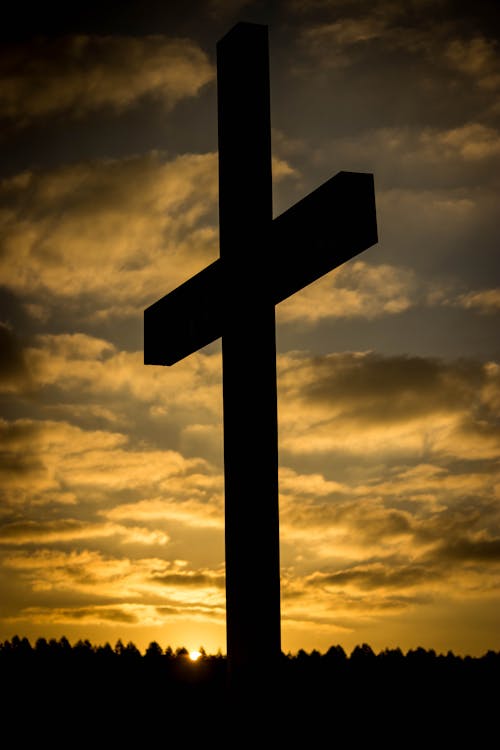 Sin can be forgiven.  There is such a thing as false guilt.  If you're experiencing that, find out the truth and let it set you free.   There are things that are not violations of God's law; let the truth override that.  But there are areas where we truly are guilty.  The Bible tells us that we have all sinned and fallen short of the Glory of God and that the wages of sin is death.  But the gift of God is eternal life through Jesus Christ or Lord.
If we come to Him in the time He may be found, (when we still have breath, are still alive) and realize that we have sinned, we can come to a loving God, be forgiven, and reap all the benefits that were mentioned in Psalm 32. 
A man was speaking to Doctor S.I. McMillen about his physical well-being.  He began to tell the doctor about things that were going on.  He told the doctor, "If people knew the things I have done, I would be in prison right now."   The doctor realized that he would not be able to fix this man's problem with a pill.  He spoke to his patient about Christ, and the man accepted Jesus as his Savior, and his physical ailments went away.
There is man's way of trying to deal with guilt, and then there is God's way.  God sent His son to die on a cross for our sins.  If we accept His Son, we enjoy all the rewards of forgiveness. This the true way to learn how to deal with guilt.
If you are not a Christian, realize that you are guilty before God, but accepting Jesus as Savior will erase that guilt with the shedding of His blood.  Accept this free gift and call upon the Lord!
If you are a Christian, you may have come to a place in your life where you are experiencing true guilt, like Peter, who denied the Lord three times.  He knew he was guilty.  Jesus spoke to Peter and forgave him.  Christian friend, if you have some guilt,  the answer is the same; come to Jesus and confess your sins.  The Bible says if we confess our sins, He is faithful and just to cleanse us from all unrighteousness.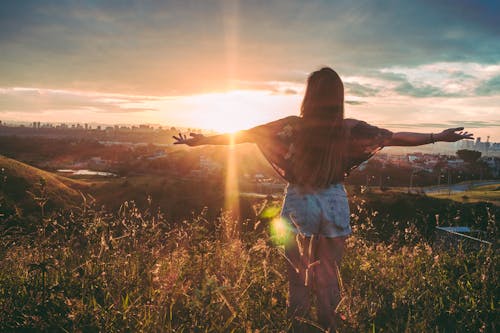 Aren't you glad that your sin is forgiven, and covered, and removed and God will remember it against us no more?