If God is for us, who can be against us?
In the past, I've posted information from the book 100 Bible Verses that Made America by Robert J. Morgan.  I've been going in historical order, so I've not gotten to the Declaration of Independence yet. The event here took place about 30 years before the signing of that important document. 
Tug-of-War
In the 1740s, there was a tug-of-war of sorts going on between England and France.  At the time, England had a great navy.  The whole world thought of it as being one of the best  France was trying to gain superiority.  
The Colonies, which later became the United States, had come from England at first.  During the war, referred to as "King George's War," the colonies were sort of the rope in the tug-of-war going on between England and France.
People in Boston were concerned, to say the least, because they had gotten word that the French navy was coming to Boston.  The navy planned to burn down the city.  Bostonians were in a panic.
The governor had no way to protect the city at that time.  It wasn't the large city we know today.  There were only about 15,000 citizens in the 1740s.
The governor knew that they didn't have the defense, the weaponry, or the military members that were needed to protect the city.  He didn't know what to do.
But the community knew what to do.
They called for a day of prayer and fasting.  
October 16, 1746
It was October 16, 1746, and people flocked to the churches.  
Today if we don't know what to do, how many people would?  How far have we come since those days?
They knew what to do.
There was a famous church called the Old South Meeting House, and hundreds of people went there on that day, knowing that the French navy was coming from Nova Scotia to attack their city.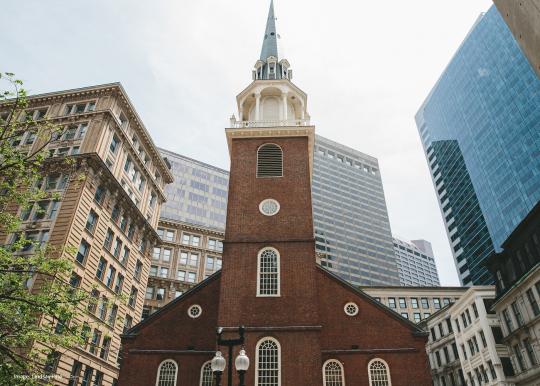 Reverend Thomas Prince was a good friend of Thomas Whitfield  Whitfield played a large part in the Great Awakening in the 1730s.
On the day of fasting and prayer, Thomas Prince climbed onto the pulpit in the Meeting House and began to pray.  
He prayed, "Deliver us from the enemy! Send Thy tempest, Lord, upon the waters to the eastward! Raise Thy right hand. Scatter the ships of our tormentors and drive them hence. Sink their proud frigates beneath the power of Thy winds."
The only pleasant part of that day so far had been the weather.  The sun was shining and the wind was calm.  
Suddenly, inside the church, they heard a sound outside.  Clouds had gathered and the wind began to howl. The windows shook and the huge bell in the steeple rang twice.
More boldly, Prince continued to pray, "We hear Thy voice, 0 Lord!  We hear it! Thy breath is upon the waters to the eastward, even upon the deep. Thy bell tolls for the death of our enemies!" 
He bowed his head; when he looked up, tears streamed down his face. He concluded his prayer by saying, "Thine be the glory, Lord. Amen and amen!"
Amen, indeed!
Powerful Storm
The wind came where the church was, but out to the east, the sky also became dark and the wind grew more fierce and violent. A hurricane formed.
The report said that the admiral of the French fleet either took his own life or had a stroke.  Either way, he died that day during that storm. 
The people of Boston were crowded into the churches that day, praying that God would deliver them, and God did.
There were French ships carrying soldiers.  Up to 8,000 of them died in the hurricane that day.  
After that, the governor declared a day of thanksgiving, so the city came together to give thanks for their deliverance.  
After that, a particular verse was quoted over and over. 
Romans 8:31-32 (MEV)
31 What then shall we say to these things? If God is for us, who can be against us?  32 He who did not spare His own Son, but delivered Him up for us all, how shall He not with Him also freely give us all things?
If God is for us, who can be against us?
Confidence
Sometimes I wish that my nervous system could become a "confidence system." That would be good, just once.
A man put on his tool belt and was out and about.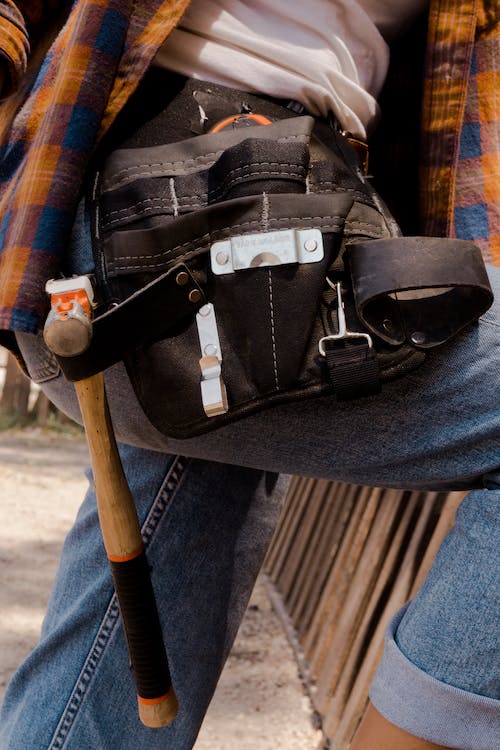 He saw one of his friends and said, "You know, my wife isn't very confident in my ability to work with the electrical things at our house."
The friend replied, "Well, she's in for a shock."
Have confidence!  If God is for us, who can be against us?
Let's look at the first half of that.
If God Is For Us
The second part of that verse is conditional on the first part: That God IS for us.
Some people wonder if God is for them.  There are reasons for that.  One is because they feel guilty.  We have all sinned and come short of the glory of God. (Romans 3:23) So indeed there is that is upon mankind.  Adam sinned and that nature was passed down through the generations, but we can't exactly blame Adam.  Everyone becomes a sinner by choice at some point in their lives.  We're all accountable for that. 
Everyone is guilty, and unless that guilt is taken care of, you'll continue to feel that way. 
Some people are overly inflated in themselves and have no regard whatsoever, but others are just weighed down with guilt.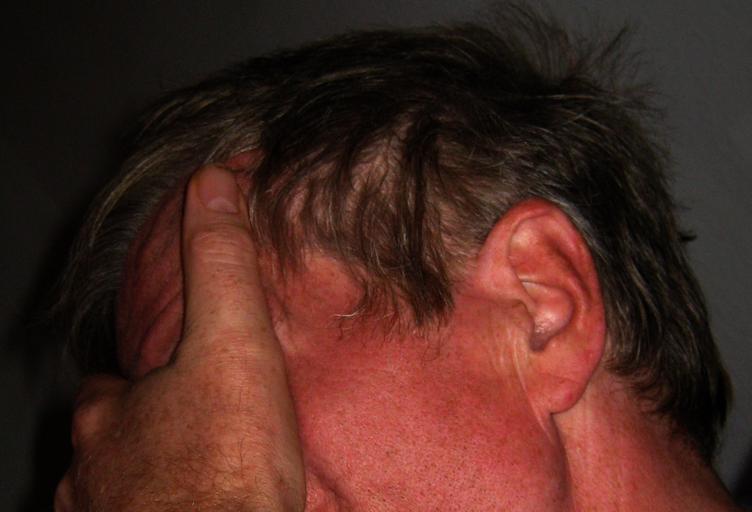 If that's not taken care of, you may feel like God isn't for you. 
Others believe that no one would love or care for them.  
Some are outright opposing God.  When they are in opposition to God, they are His enemies.  There is no promise here for them.  God is not for His enemies  He would like them to be saved and their lives to be changed, but if they're going to continue in opposition against Him, they are the ones who are going to lose. 
Then some know who God is, that He is the God of love, but Satan's lies come to their ears.  Satan's lies are, "God does not care for you.  God does not love you."
If you listen to those lies, you'll be beaten down all the time. 
But Why?
Why would God be for us?  
He created us.  He created the world.  He created the universe. He created all things, but He created us.  He has a special love for us.  
A boy built a boat but lost it.  Later, he saw it in a store.  He went to the store owner and told him that it was his boat.  The man asked for proof of ownership.  The boy told him that there was a special mark on the bottom.  The clerk turned the boat over and saw the mark was there.  The store owner told the boy that he'd had to pay for the boat and offered to sell it back to him for what he'd paid. The boy didn't have the money, so he was sad.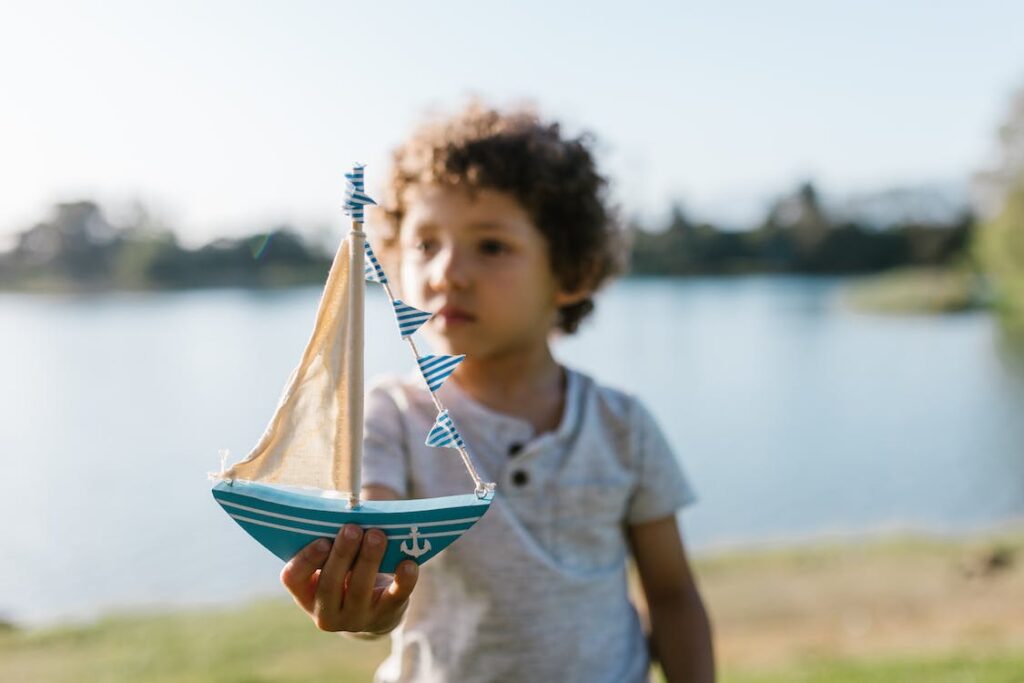 He went home and asked his parents for the money and they gave it to him.  Happily, the boy returned to the store to get his beloved boat.  He gave the owner the money and walked out with his boat. He looked at the boat in his hands and said, "There.  I've made you, and now I've bought you."
That's what Jesus did for you.  He made you and He bought you.  He paid the price for your sins.  He loves you, and because He loves you, you have good reason to believe that He is for you.  
God LOVES You!
One of the attributes of God is that He is love. (1 John 4:8)
God loves you so much that He gave His only begotten Son so that if you believe in Him, you will not perish but have everlasting life.  (John 3:16)
God also created us with the capacity to love Him back. It's not like a computer or video game program.  It's not mechanical.  
We are created in the image of God with the capacity to love and to hate.  He wants us to freely love Him.  
Those are just a couple of the many reasons to believe that God could be for you.
Now to transition to the second half of the verse.
Who Could Be Against Us?
A man said, "I went to the confidence store because I didn't have any.  They sold it to me for $2,500…I think they tricked me."
A group of engineering teachers was on a plane. A man got on the plane and informed them that the plane had been built by their own students. 
Several of the teachers got up and ran off the plane, but one man remained.  When questioned, he said, "Well, if it's built by my students, this thing won't even get off the ground."
If God is for us, who can be against us?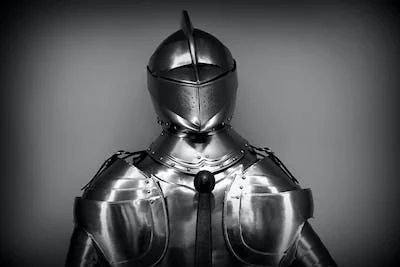 Who can stand against us?

This is a rhetorical question.  A rhetorical question is one that doesn't require an answer.  For example:  Do animals live in a zoo? (Yes, they do.)
The question is: If God is for us, who can stand against us?
The answer: Nothing and no one!
If God is for you, nothing can be against you.
No human, no being in the universe, no thing, can be against you if God is for you.
Romans 8:35, 38, 39 (MEV)
35 Who shall separate us from the love of Christ? Shall tribulation, or distress, or persecution, or famine, or nakedness, or peril, or sword?  38 For I am persuaded that neither death nor life, neither angels nor principalities nor powers, neither things present nor things to come, 39 neither height nor depth, nor any other created thing, shall be able to separate us from the love of God, which is in Christ Jesus our Lord.
There is nothing that can withstand God.  
God is All-Powerful
A man was talking with a group of Christians and said, "God, if You're real, I dare You to strike me with lightning right now!"
It was something he'd said several times before so he thought nothing of saying it that time.  
Suddenly, thunder boomed and a bolt of lightning shot from the sky.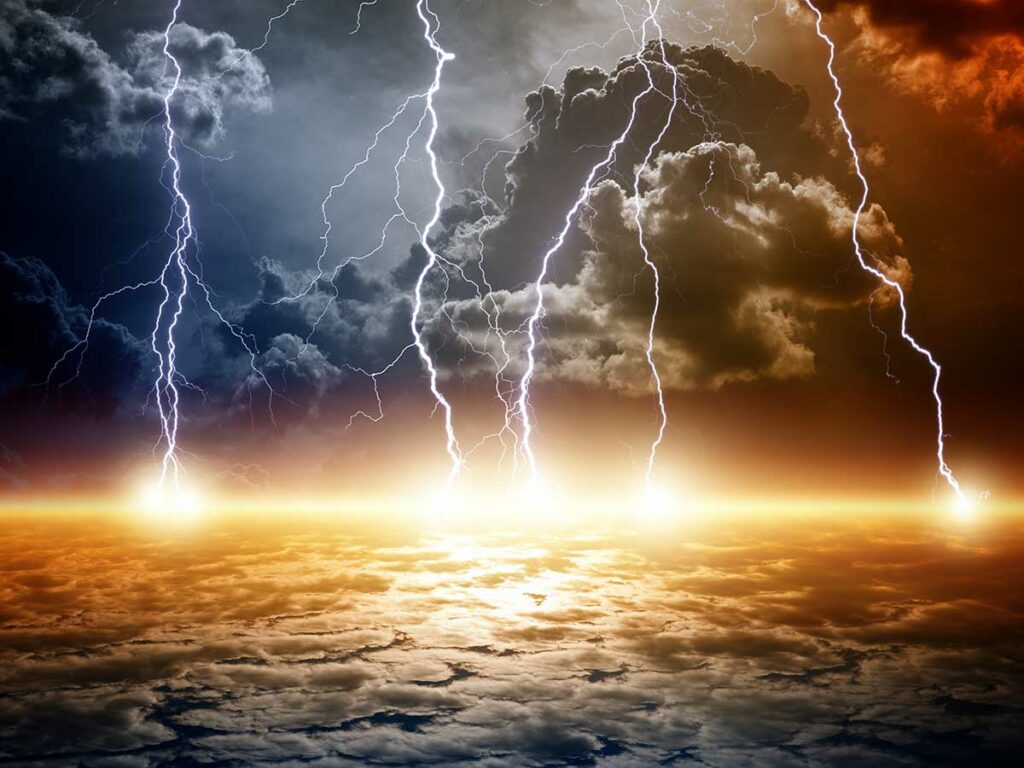 The man checked himself over, and he was just fine.  He began to scoff at God but noticed that the men around him weren't looking at him but behind him.
The man turned to see what they were looking at and discovered his 12-year-old son lying on the ground.
While I do not know if God would actually do something like that, I do know that there is nothing that can withstand God.
Right now, there are wars going on, and there are rumors of wars.  Those are terrible things. There has been talk of the possibility of World War 3. But God sits in His Heaven and men on Earth make their plans, and He just laughs at those plans. (Psalm 37:12)
We may lose a battle from time to time, but we know how the war is going to end!  I've read the back of the book and we win. 
Principalities will not be able to stand against God.  
No one, or thing, ultimately, will stand against you.
As a Christian, you may face persecution here on Earth.  There might be illness.  You may have some battles.  But ultimately, those things do not win.  They do not!
I've seen it.
Going Home
In my business, I'm around death quite a bit.  I'm around people shortly before they pass from this life. 
There are people who have an experience that you wouldn't believe.  They know that time is short and they talk very matter-of-factly about it. 
They say things like, "My time is coming, I know it." 
Some have said, "I'll soon be with my Lord."
People have said, "I'm looking forward to it."
That's amazing!
How can you do that?
Death seems to be the thing that is most to be feared, but it is not for those who are Christians. 
If God is for us, who can be against us?
When I say I've been around death quite a bit, it has been deaths of the saints, usually.  That's who I'm around the most. I assure you, there's victory.  Death will be swallowed up in victory. "O death where is your sting? O grave, where is your victory?" (1 Corinthians 15:54 & 55)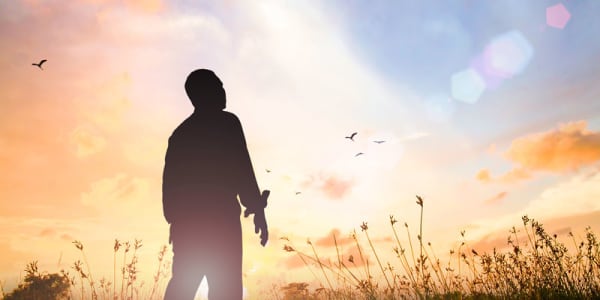 There is victory over death and the grave in Christ if you know Him. 
There are examples from the past where God was with His people.  
Moses and Pharoah
God called Moses to go get His people out of Egypt.  Moses and his brother went before Pharoah and asked for the Israelites to be released.  It took 10 plagues, ending with the death of the firstborn child, for Pharoah to let them go.  
Even after all that, as Moses was leading the Nation of Israel out of Egypt, Pharoah changed his mind and gathered his army, and chased them to the Red Sea.
But remember: If God is for us, who can be against us?
Some of the Israelites didn't believe that God would deliver them, but God was speaking to Moses.  
That night, God provided protection for them in the night and the Egyptian soldiers didn't attack while they rested.
The next day, they were at the edge of the Red Sea. God instructed Moses to hold his rod (like a walking stick) out over the water, and he did.
A mighty wind came and parted the waters of the sea and the freed slaves walked across to the other side on dry ground, with walls of water on either side of them.
Pharoah and his army weren't ready to give up, so they pursued their former captives onto the bed of the Red Sea.  God was taking care of His children, though, and the waters closed up over Pharoah's army and they all perished.  (Exodus 3-14 contains the account of the call of Moses, the plagues, and the ultimate victory over Pharoah.)
If God is for us, who can be against us?
The Ark of the Covenant
The Jewish people in the Old Testament had a special piece of furniture called the Ark of the Covenant.  It was a chest that was inlaid with gold all around, it was a holy item that was not to be touched.  If anyone who wasn't authorized by God to touch it did so, they would die.  It happened.  (Exodus 25:10-22, 2 Samuel 6:7)
Contained inside the Ark of the Covenant were the actual tablets the 10 Commandments were on, a pot of manna, and Aaron's (Moses' brother) rod that had budded. (Hebrews 9:3-4) 
The story of Aaron's rod is, at one time there were people who were opposing Moses and Aaron.  God commanded that they be brought together.  
When they were all gathered, they all laid down their rods, but only Aaron's rod sprouted buds.  (Numbers 16 & 17)
It was there to remind them of the goodness of God.
There came a day when the Philistines came and captured the Ark of the Covenant.  They took it back with them and put it in one of their heathen temples.  They left it inside and walked away smirking and laughing about "those people and their God."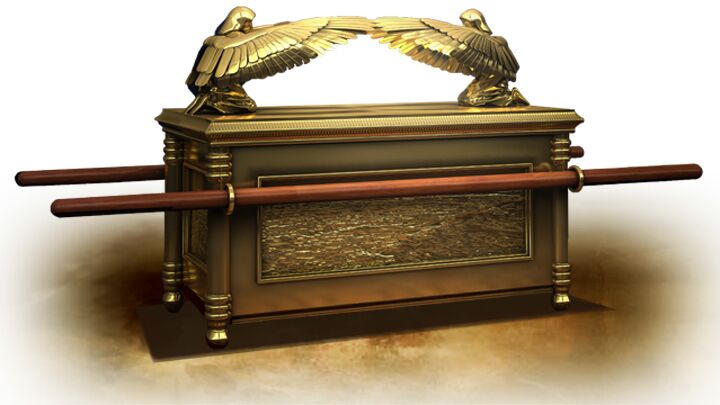 When they returned to the temple, the statue of their pagan god, Dagon, had toppled over. The Philistines set the statue up again and left the temple. They returned to their temple again and saw more things had been destroyed.  They quickly made the decision to get rid of the Ark of the Covenant. (1 Samuel 4 & 5)
If God is for us, who can be against us?
The Day the Sun Stood Still
There came a point where the Israelites were in a battle.  They feared that darkness would come before they could be victorious.  They prayed and for an entire day and night, God caused the sun to stand still.  (Joshua 10)
Skeptics may say that it's impossible; that it would throw the universe into chaos, or at least the Earth.  
But the same God who spoke the sun into existence when He said, "Let there be light," and there was light, the One who said the word and the Earth formed, (Genesis 1:1-25) was the One who caused the sun to stand still.  Any natural consequences that may have arisen from that event were under His control.  He commands it all.
There is an account in the Bible of God causing the dial on a sundial to go 10 degrees backward. (Isaiah 38:8)
God, in the form of Jesus, was able to walk on water.  He even took a frail human being and allowed him to walk on the water with Him. (Matthew 14:22-31, Mark 6:45-52, John 6:16-21)
If God is for us, who can be against us?
No one can!
None of us can!
Nothing can!
He has the power to take care of us.
God is in Charge no Matter the Circumstances
I don't know what the future holds, but I hope you will be able to face it with confidence.  In all of the cases I've mentioned, their circumstances got better.  
It's good when God comes and changes the circumstances, but He is able to take you through anything even when the circumstances don't change.  He can give peace that passes understanding. (Philippians 4:7)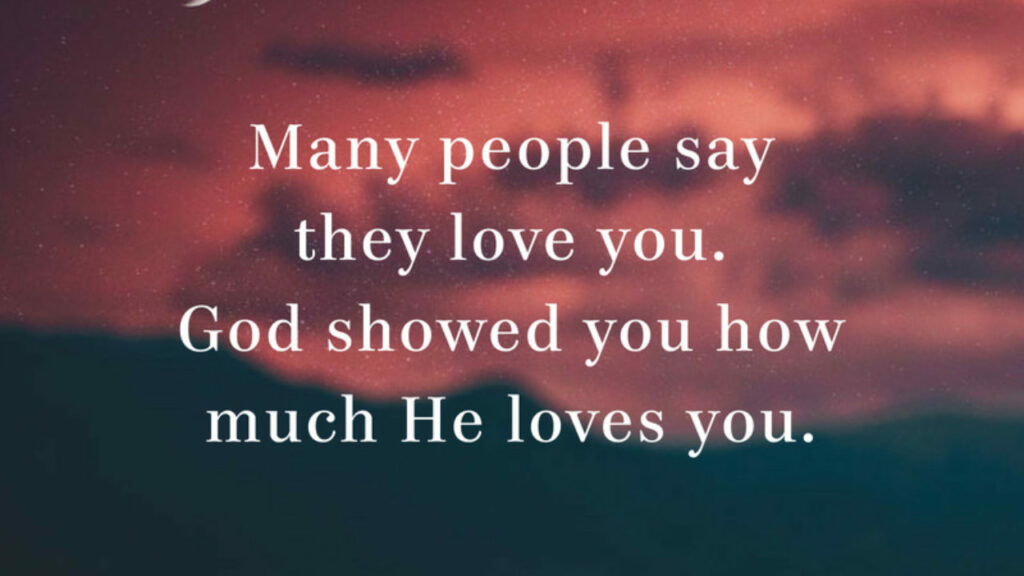 He can give you the ability to go through a terrible situation and make it through to the other side.  
The last enemy that will be destroyed is death.  
Are You Ready?
Are you ready?
That's a question that everyone needs to face.
The title of this post is "One of the Most Important Questions Ever."  The question is If God is for us who can be against us?
The answer is no one can.
Do you know that God is for you?
If He's for you, then the rhetorical answer to the question is, "Nothing can stand against you."
But I did say that there are ways He may not be for you.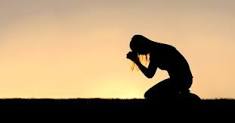 One way is to refuse to repent of your sins.  If you refuse to acknowledge who Christ is, God will not be for you, If you heard that God gave His only Son for you, and you scoff at that, He will not be for you.  
Have you come to Christ?
Have you repented of your sins?
Have you called upon Him and asked Him to become your Savior?
If you have, and you truly meant that in your heart, then God is for you and nothing can be against you. 
If you would like to know more, click here to be taken to other Faith-Based posts.
I pray God blesses you.