5 writing tips for beginners will be featured in this and the next few posts in this blog.
Utilizing these writing tips has helped me to finish three books in the last few years.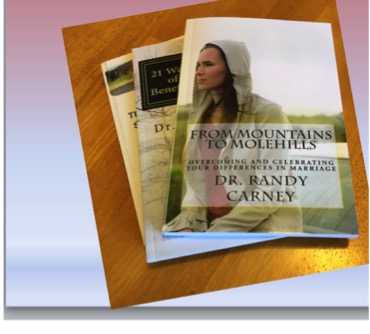 The first tip will inspire you if you think you are too busy to write a book.
The second tip will give you a great verbal technique to overcome "writer's block."
The third tip will build on the second and make things even easier.
The fourth tip will describe an inexpensive tool that will help you reach your word-count goals for your rough draft.
The fifth tip is essential to get your book started.
Today, we are dealing with tip number one of five writing tips for beginners, which is:
Realize the value of five minutes
First Key — Time Management–Realizing the Value of Five Minutes
As we progress though these posts, we will see there are five major tips to being able to get a book done.
The first one deals with a major hurdle we must jump in order to get the book from our heads to paper. This is very important for any project. That simply is the area of what we call "time management."
Actually, "Time management" is sort of a misnomer. We can't really manage time.
Time is time. We can't change it, but we can manage what we do in relation to our time.
Benjamin Franklin said that "time is the stuff of which life is made." That is very true.
What you can't put into a time, you cannot put into life.
We all have the same amount of time. We all have 24 hours each day. That figures out to 168 hours per week. That also means that each of us has 1,440 minutes every day. Then we have 10,080 minutes every week.
It is what we do in those minutes that makes the deciding difference in our lives. Will we squander those minutes, or will we use them for something productive?
Here is one secret of using your time in relation to the process of writing: Write in 5-minute segments. How is that a major breakthrough? You can get a tremendous amount done by writing in small segments, such as five-minute segments. You can accomplish such a tremendous amount because you have more than 10,000 minutes every week.
Let's say you go to the dentist's office. You could sit there waiting. You could get one of their magazines and try to find something interesting to read. You might even take your own book with you. That would probably be a little more purposeful than just looking at their magazines.
Of, you could have your writing materials with you: maybe a pen and paper, or maybe even your laptop computer.
Maybe you determine to use your waiting time to your best advantage. You have planned your book in five-minute projects. You begin to write. You keep your eye on your watch. After five minutes, no one has called you back yet. You start on the next project. Still, no one has called you back. You even finish it, and you get another five-minute project completed …
More than likely you will not get your book done by just using waiting time, but you could get a lot of it done even then.
Aside from that, you may have to carve out a time. If you work from home, as most of us writers do, you may have to designate a special room for writing. You might have to put a little sign on the door that says, "I'm working." That will just be a gentle reminder that you should not be disturbed unless the need to talk to you is extremely important.
You also may have to find good times for solitude. You may get up earlier or later than the rest of the family. You might do both—get up a half-hour earlier and go to bed a half-hour later than the rest of the family. If you do that, you would just have to find an extra fifteen to thirty minutes during the day in order to get your rough draft done in less than a month.
An hour-and-a-half a day will allow you to get your first draft done in less than four weeks for most books.
I am just trying to encourage you to understand that you can write a book.
The first tip to getting our books done deals with that major hurdle we must jump in order to get the book from our heads to paper. That key has do with managing our use of time effectively. We call it "time management."
Go here to get a free report that will further help with time management.
We will look at two more writing tips that involve verbal techniques to get our books rolling. Then we will look at a device that we can use to help us meet our deadlines. Then, finally the fifth tip will deal with perhaps a surprising but major contributor to procrastination.
You can get a free report on Time Management for Writers at http://DrRandyCarney.com The principles for professional speakers who would be writers are completely applicable to all beginning writers.