Max Lucado wrote a book called "God Came Near."  I haven't read it but the title always intrigued me, so I will borrow it for today's post.  I'm thinking about the time that God became man to save the world.
A group called 4Him sings the song "A Strange Way to Save the World." 
I'm sure he must have been surprised
At where this road had taken him
'Cause never in a million lives
Would he have dreamed of Bethlehem
And standing at the manger
He saw with his own eyes
The message from the angel come alive
And Joseph said
Why me, I'm just a simple man of trade
Why Him, with all the rulers in the world
Why here, inside this stable filled with hay
Why her, she's just an ordinary girl
Now I'm not one to second guess
What angels have to say
But this is such a strange way to save the world
To think of how it could have been
If Jesus had come as He deserved
There would have been no Bethlehem
No lowly shepherds at His birth
But Joseph knew the reason
Love had to reach so far
And as he held the Savior in his arms
He must have thought
Why me, I'm just a simple man of trade
Why Him, with all the rulers in the world
Why here, inside this stable filled with hay
Why her, she's just an ordinary girl
Now I'm not one to second guess
What angels have to say
But this is such a strange way to save the world
Joseph
In Matthew chapter one, we read that Joseph had learned of Mary's pregnancy.  They were not yet married but were engaged. In those days, that was as good as a marriage contract.  He knew that he was not the child's father. Because he was a just man, he planned to "put her away" (divorce) her privately.  Then an angel appeared to him.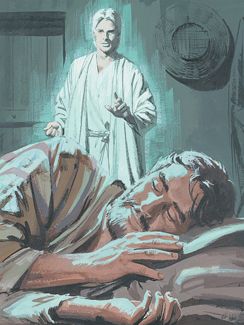 Matthew 1: 18-25 (MEV)
18 Now the birth of Jesus Christ happened this way: After His mother Mary was engaged to Joseph, before they came together, she was found with child by the Holy Spirit. 19 Then Joseph her husband, being a just man and not willing to make her a public example, had in mind to divorce her privately. 20 But while he thought on these things, the angel of the Lord appeared to him in a dream saying, "Joseph, son of David, do not be afraid to take Mary as your wife, for He who is conceived in her is of the Holy Spirit. 21 She will bear a Son, and you shall call His name JESUS, for He will save His people from their sins." 22 Now all this occurred to fulfill what the Lord had spoken through the prophet, saying, 23 "A virgin shall be with child, and will bear a Son, and they shall call His name Immanuel," which is interpreted, "God with us." 24 Then Joseph, being awakened from sleep, did as the angel of the Lord had commanded him, and remained with his wife, 25 and did not know her until she had given birth to her firstborn Son. And he called His name JESUS.
Why?
God became man.  Why?
I want to look at some reasons why He did.
The first was to fulfill prophesy.
The second was to show what God is like.
The third was to communicate with us.
The fourth was to identify with us in our struggles. 
Finally, to be the Lamb of God.
Fulfilling Prophesy
The passage above mentions one of those prophesies. Isaiah 7:14
14 Therefore the Lord Himself shall give you a sign: The virgin shall conceive, and bear a son, and shall call his name Immanuel
That is exactly what took place.  That's what Christmas is all about. The baby in the manger, born of a virgin, is that prophecy being fulfilled.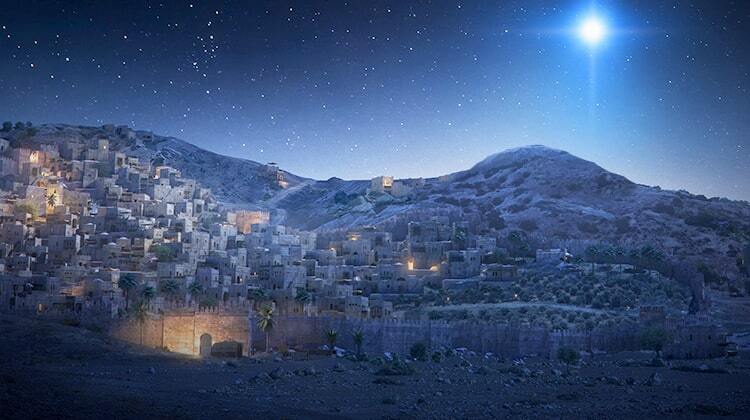 Micah prophesied that Jesus would be born in Bethlehem. (Micah 5:2)
There are about 300 other prophecies that proclaimed that God was going to become man.  They were all fulfilled with the birth of Jesus Christ. 
King David was told that his descendants would be on the throne forever. (2 Samuel 7:12-16, Isaiah 11:1, Jeremiah 23:5-6)
You may wonder who is on the throne today. You can research the genealogy of David down to the time of Jesus. (Matthew 1:2-16, Luke 3:23-38)
Jesus is the king.  We don't need anybody beyond that.  He's still the king and will be forever, sitting at the right hand of God. 
Hebrews 1:8-9 
8 But to the Son He says: "Your throne, O God, lasts forever and ever; a scepter of righteousness is the scepter of Your kingdom. 9 You have loved righteousness and hated wickedness, therefore God, Your God, has anointed You with the oil of gladness more than Your companions."
It was prophesied that King David's descendants would be on the throne forever.  Jesus, through both Mary and Joseph, is the fulfillment of that prophecy.
What God is Like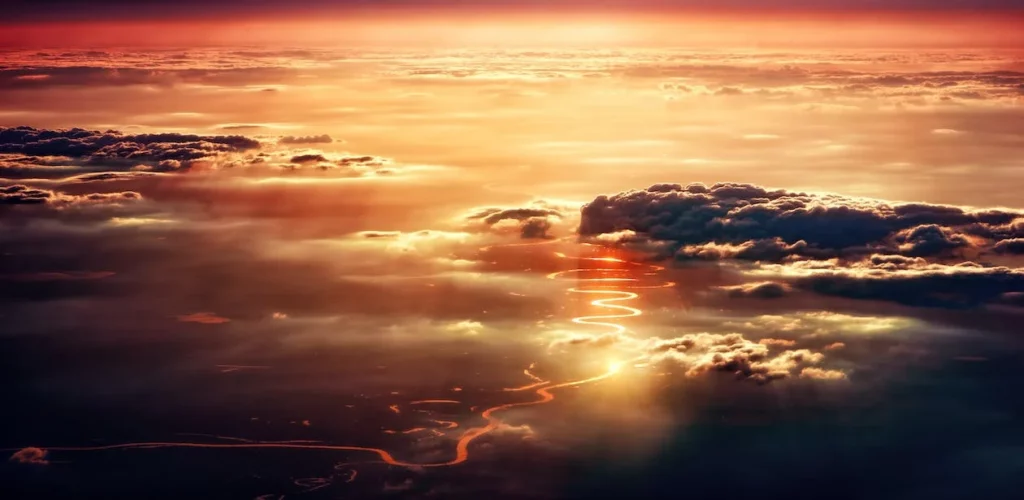 Bing Crosby played a character named Hank Martin in a movie made in 1949 called "A Connecticut Yankee in King Arthur's Court" which was based on a book written by Mark Twain. 
The main character was somehow transported back in time to the medieval times of King Arthur. He was in trouble because he was dressed in clothing from another century and he thought he needed to do something spectacular to avoid being arrested.
Because people of that time believed in magic and sorcery, the character took his magnifying glass and concentrated the sun's rays on a piece of paper and burst into flames.  The king believed it was magic. 
They looked at him differently then, and he was in the king's good graces for a time. 
Later, Hank challenged the king, saying he didn't know his subjects as well as he thought.  The pair began traveling around the country in disguise.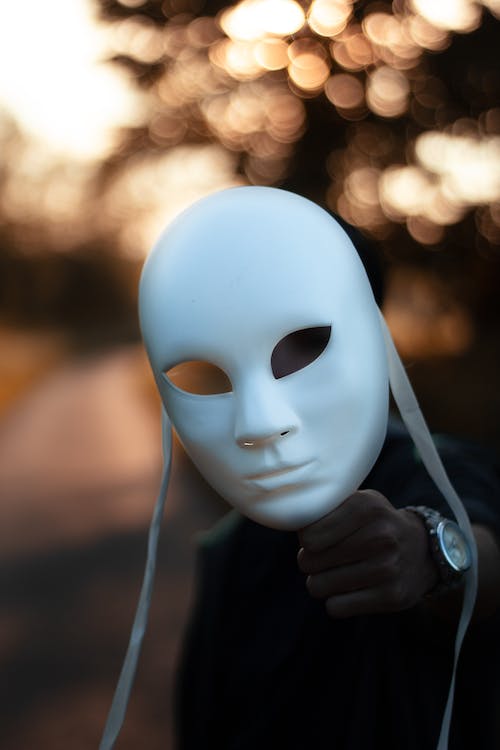 On their travels, they overheard complaints about the king.  Arthur wasn't used to that and almost stuck the speaker before Hank reminded him that he wasn't "the king" right then.
Farther along, they heard some positive comments about the king, and that pleased Arthur. 
 The king was in their midst, but they didn't know it. 
Jesus came to the earth and the King was present but many people didn't realize it until after the resurrection. 
Undercover Boss
You may have seen the show "Undercover Boss."  The owner of the company will go undercover and work as a regular employee and see how the actual employees perform.  Sometimes they complain about the owner, but other times they are very diligent and hard-working. 
Then near the end of the episode, the employees will hear that the owner is coming for a visit. They're all sitting in a room and in walks the owner.
Some employees are nervous when they realize the things they said and to whom they were said. Others are just happy to see their coworker again and learn that he or she is the boss.  
Sometimes the troublemakers get fired, other times, the boss gives them another chance or more training 
Jesus came to show us what God is like. 
John 14:8-11
8 Philip said to Him, "Lord, show us the Father, and that is sufficient for us."9 Jesus said to him, "Have I been with you such a long time, and yet you have not known Me, Philip? He who has seen Me has seen the Father. So how can you say, 'Show us the Father'? 10 Do you not believe that I am in the Father and the Father is in Me? The words that I say to you I do not speak on My own authority. But the Father who lives in Me does the works. 11 Believe Me that I am in the Father, and the Father is in Me. Or else believe Me on account of the works themselves.
If you've seen Jesus, you've seen the Father. 
Communication with the World
Hebrews 1: 1-2

God, who at various times and in diverse ways spoke long ago to the fathers through the prophets, 2 has in these last days spoken to us by His Son, whom He has appointed heir of all things, and through whom He made the world.
In the Old Testament, God spoke through the prophets. In the days of the New Testament, God spoke to them, and us, through Jesus Christ His Son.  
Paul Harvey once told the story of a man whose wife and children asked if he was attending church with them since it was Christmas. 
The man declined. He usually just left it at a simple no, but he elaborated on his refusal this time.  
"All this stuff about God becoming man, I just don't quite get that."
His family left to go to church and the man was sitting in his living room looking out the window.  As he gazed outside, it began to snow.  He saw some birds on the ground that appeared to be shivering from the cold.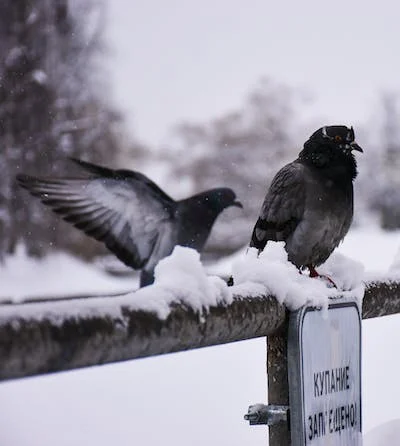 He went out to his shed, turned on the heater, and left the door open so the birds could go inside and be warmed. 
He waited for the birds to go in, but they didn't.  He attempted to approach them but when he got close, they flitted away. 
There was food on the ground so they didn't go far, but they eluded him. 
He tried to get near them again, but they flew away again. 
He began talking to them, "I'm not going to hurt you. I'm just trying to help you." He realized they didn't understand what he was saying.  How can I communicate with them? If only I were a bird."
Then it hit him. 
That's why God came to this earth: So He could communicate with us. 
Identify with the Struggles of the World
Another reason, I believe, that He came, is to identify with our struggles. 
Hebrews 4: 14-16
14 Since then we have a great High Priest who has passed into the heavens, Jesus the Son of God, let us hold firmly to our confession. 15 For we do not have a High Priest who cannot sympathize with our weaknesses, but One who was in every sense tempted like we are, yet without sin. 16 Let us then come with confidence to the throne of grace, that we may obtain mercy and find grace to help in time of need.
He came to this earth to be able to identify with our struggles. 
You may feel that God is so distant and doesn't know what it's like for you.  But Jesus knows.  He came and showed us that He knew what it's like.  
The story of the woman at the well shows His humanness. John 4:6 says He was "exhausted."  He knows what it's like to be tired. He knew what it was like to be thirsty. (John 4:7-8, John 19:28)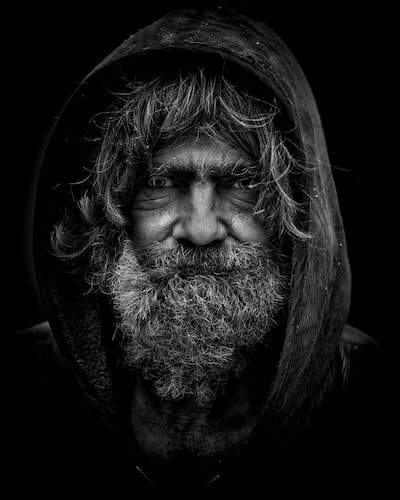 He knows what it's like to be rejected. He knows what it's like to have physical pain. He knew what it was like to have to restrain His power.  He could have called thousands of angels to deliver him in the Garden of Gethsemane, but He chose not to. 
Lamb of God to Save the World
John 1:26-29
26 John (the Baptist) answered them, "I baptize with water, but One stands among you, whom you do not know. 27 This is He who comes after me, who is preferred before me, the strap of whose sandal I am not worthy to untie." 28 These things took place in Bethany beyond the Jordan, where John was baptizing. 29 The next day John saw Jesus coming toward him and said, "Look, the Lamb of God, who takes away the sin of the world.
Jesus came to the earth to be the Lamb of God; a sacrifice for our sins.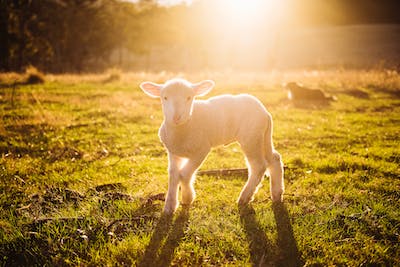 The Bible tells us that we have all sinned. (Romans 3:23)  We're all in the same boat. Some of us have what the world would consider "bigger" sins, but they're all the same in God's eyes. We have all sinned and come far short of God's glory. 
The Bible also tells us that the wages of sin is death. (Romans 6:23) That's the bad news. 
Each time you attend a funeral, you're dealing with physical death The soul has separated from the body. Life has moved out and left behind is the shell. 
There's another kind of death called spiritual death.  That's when the soul is separated from God. 
All have sinned and come short of the glory of God and the wages of sin is death. 
We all have a death sentence on our heads. 
But Jesus came, as John the Baptist pointed out, to be the Lamb of God.  
His listeners knew the significance of the lamb because year after year there had been sacrifices of an unblemished lamb to atone for their sins. 
God sent His Son to the earth to be the ultimate sacrifice: the Lamb of God. 
Revelation 20:14-15
14 Then Death and Hades were cast into the lake of fire. This is the second death. 15 Anyone whose name was not found written in the Book of Life was cast into the lake of fire.
While everyone faces physical death, you don't have to experience the second death. 
Jesus came to be the Lamb of God and shed His blood as a sacrifice for our sins.  He made it possible for everyone to be saved!  That's why He came. 
Bringing Redemption to the World
That's why God became man. 
Why would Jesus leave Heaven, where they would do His bidding, and come to this earth to be rejected (Isaiah 53;3) and crucified?
Jesus was fully God but also fully man.
Many men have died, but none could take our place.
The divine son of God became human and physically died. But because of His deity, His death covers the sins of the world.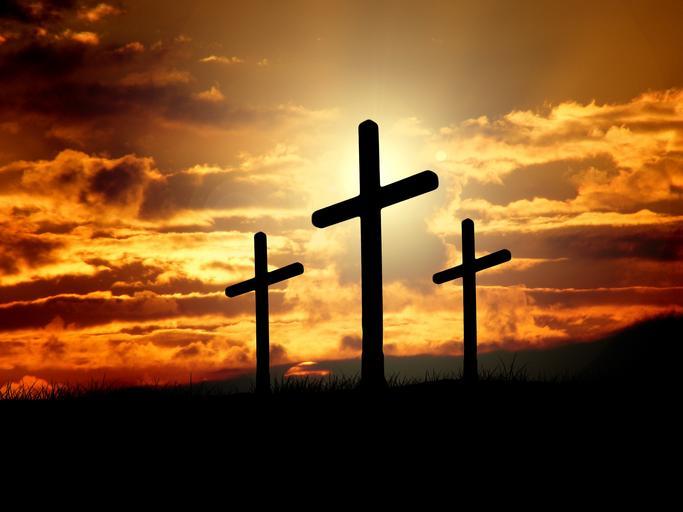 That's why you and I can be saved.  He made it possible. 
If you believe in your heart that God raised Him from the dead, you will be saved. (Romans 10:9)
We strongly, fully believe that Jesus died, rose again, the tomb was empty, and He was seen alive more than once after He was dead. It's not a fairy tale. 
Because He lives, we have the hope that we will live forever.
If you believe in your heart, you are very close. Romans 10:9 also says you need to confess with your mouth that He is Lord.  
Have you done that?  Do you know that you know that Jesus is your Lord?
If you don't, today is the day.  The Bible says today is the day of salvation (2 Corinthians 6:2)
Accept Him today.