Welcome to another blog post! How to write a book for Kindle is the subject of today. This is where I talk about writing, speaking, coaching, marketing, and marriage. This post another one about writing.
My Suggestion
If you are a beginning author, you might want to consider writing a book for Kindle e-readers. Even if people don't have a Kindle device, they can get a free Kindle reader for their phones.
So I suggest writing a book for Kindle when you're getting your feet wet in the writing process.
Even if you've written other books like paperbacks and so forth and you still might want to get into e-books.
Write as Usual
My suggestion for writing a book for Kindle is to write it the way that you would a normal book, except you don't need to worry about things like different kinds of fonts and formatting when you are initially producing the book.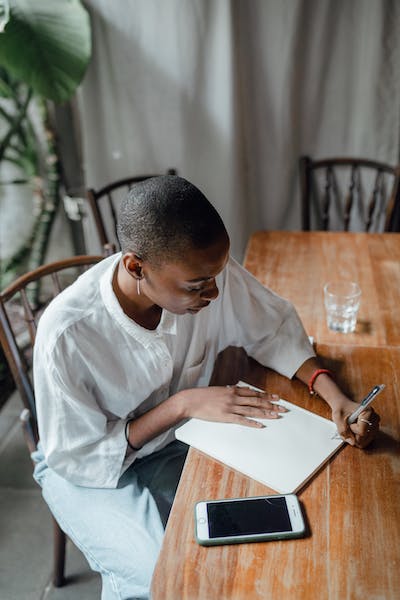 Without those concerns, you can focus on the content and get the book written the way that you want it to be written. So write it like you usually would.
Word Processing
I often use Microsoft Word, but lately, I have been using a program called Libre Office, It is a free open-source platform for word processing and is very similar to Microsoft Word.
You may be proficient in WordPerfect, and that's fine, If you're using a Mac computer you may be familiar with Pages.
Regardless, just use your regular word processing program as you write your book.
Get all your content and get it the way you want it. Get the content edited the way you want it.
How-To
First of all, go to Amazon and set up an account. After you've done that, go to Kindle Direct Publishing and set up an account there.
Now you're ready to begin to write your book for Kindle.
As I said, you write it in a regular way, except you don't worry as much about fancy fonts or certain types of formatting. When you have your account set up for Kindle, you will have the option to go into their platform and just copy and paste from your word processing document. right into certain sections of the Kindle form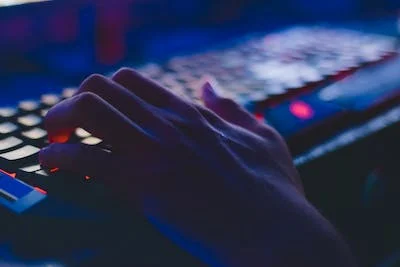 I would suggest that before you paste your book into the Kindle platform search online for a template for a Kindle book.
TCK Publishing
In the past, I have used a template for Kindle from TCK Publishing. Just follow his suggestions as to how to paste your document into his template.
He has some other suggestions as to how you can go about doing the different formatting, some fonts that you can use, and what size fonts you can use for headings and footers.
Table of Contents
In your Kindle book, you do not want page numbers. It just flows as one long document.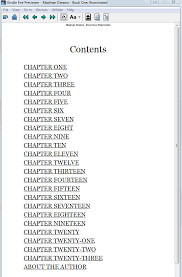 There are ways that you can have a clickable table of contents: you can do some research on that. Basically, you just have the name of the chapter, and you have a link that goes to the chapter. You can do some online research as to how to provide those types of links.
I think that in Microsoft or PCs, you might be able to make those types of table of contents and they may just come up as clickable.
For an Apple device, you might have to do some research to find out more about making your table of contents clickable.
Either way, I highly recommend you do that because many people really find that to be appealing in e-books.
Kindle Direct Publishing
Once you have the template filled out, then you can move over to Kindle Direct Publishing, and you can begin copying and pasting from your template into the respective places in Kindle. I think it is pretty self-explanatory as you go through the process.
So there you go. There's how to write a book for Kindle.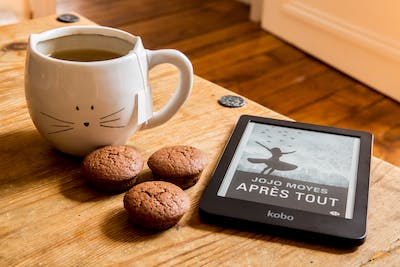 I hope you've enjoyed this and have found it helpful. If you'd like more tips like these, click here to find the rest of my writing blogs.
If you would like me to come and speak on one of several topics, click here and complete the contact form. I will be glad to discuss speaking at your event.
Finally, for the ultimate guide to writing, get my book "How to Write a Book in 28 Days or Less Without Stressing Yourself to Death."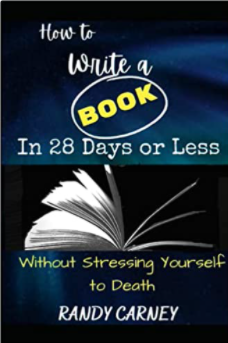 I hope you're having a wonderful day and I hope you have a wonderful week.
This is Randy Carney reminding you: YOU CAN WRITE A BOOK!