Everyone has fears about some things.  
When I have to get up and use the restroom in the middle of the night, I try not to turn on the light so I don't wake my wife. One time, though, just a few feet from the bedroom to the bathroom door, I couldn't figure out where I was.  I knew I was in my house but that was about it.
Well, we have a picture of our four children hanging on a wall in our bedroom, and I almost knocked it down but I finally figured out where I was.
It was a little disconcerting feeling.   
Personal Fears
When our oldest grandson, Avery, was little, Rusty was having a conversation with him.  Avery was going to go from my mom's house to our house.  There's a little path through a wooded area and the circle drive. 
Rusty thought this would be a good teaching moment for Avery so he told him that no matter where he was, he didn't have to be afraid because God is always with him.
They were going to walk through the dark from one house to the other.  They walked across and got there safely.  When they arrived, Avery looked up and asked, "Were you scared Uncle Rusty?"
Everyone has fears about different things. 
Monk
Some of you may have seen the television show "Monk" about a man named Adrian Monk who was a detective.  His wife got killed and he had a real problem dealing with that. He had what is called OCD or obsessive-compulsive disorder.  It became magnified after he dealt with the trauma of losing his wife.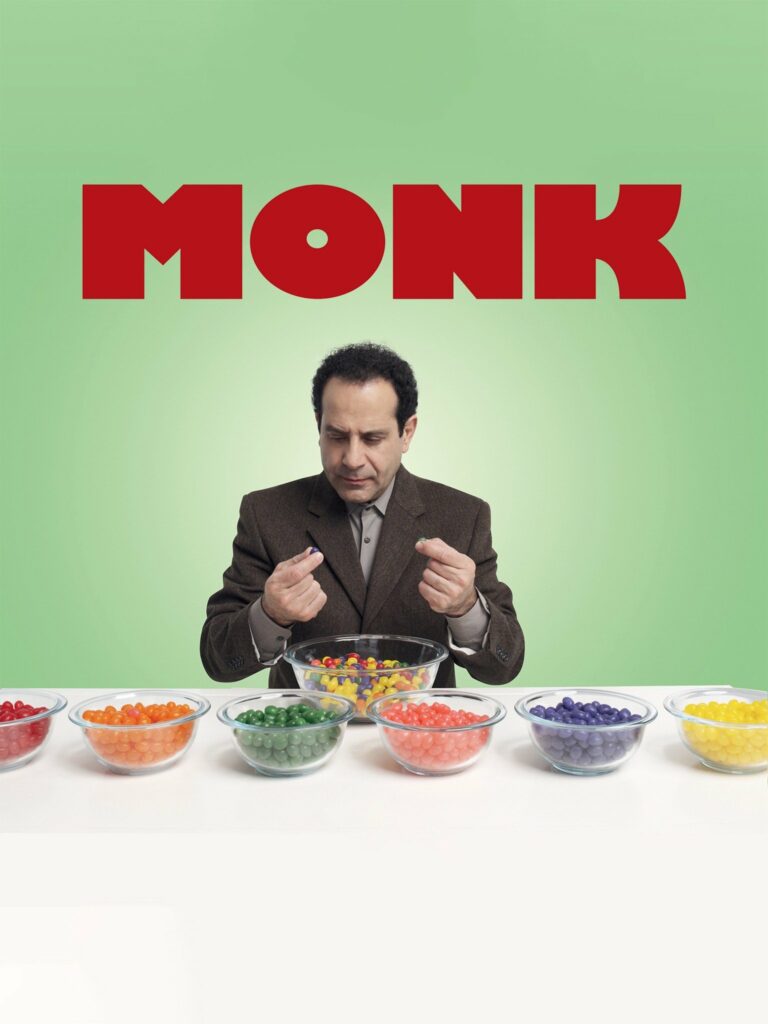 The program goes like this: He can see things that other people can't see and he comes up with the answer.  Sometimes he'll point someone out and say, "He's the person who committed the crime." 
They'll ask, "How do you know?"
Monk responds, "I don't know, but he's the one."
By the time the program ends, it turns out he was right. 
But, he has a lot of fears. Number 6 on his list was death. Number 5 was milk. 
Laugh Lines
Everyone fears something.
Do you know what the fear of giants is called?
Fe, Fi, Phobia…
Did you hear about the rock who faced his fears?  
He did it and became a little…bolder.  
Then there was the man who had a fear of monsters under his bed.  Even though he was an adult and knew it was irrational, the fear still plagued him.  So he went to a psychoanalyst. He spent months, and then years, in therapy. Still, the phobia persisted.  He finally told the therapist that he thought he should take a break from counseling.  The doctor said it would be ok.
A couple of weeks later, the psychoanalyst saw the patient in the grocery store and asked how he was doing.
The man said, "I'm doing great! I've slept better than I have in ages."
The analyst then asked, "How did that happen?  What have you done differently?  To what do you attribute your success?"
The man responded, "After I stopped seeing you, someone suggested I go see a behavioral specialist.  He told me I should do something.  He took care of my problem in one session!"
Amazed, the psychoanalyst asked, "What did he say?  What did he have you do?"
The former patient answered, "He told me to go home and saw the legs off of my bed."
Proverbs 28:1&13 (MEV)
1 The wicked flee when no man pursues, but the righteous are bold as a lion.
13 He who covers his sins will not prosper,  but whoever confesses and forsakes them will have mercy.
The Wicked's Fears
Today's scripture says first of all that the wicked flee when no one pursues. 
Sometimes you carry these fears around and might be wondering if you're being paranoid or if someone is coming after you.  They flee when no one pursues.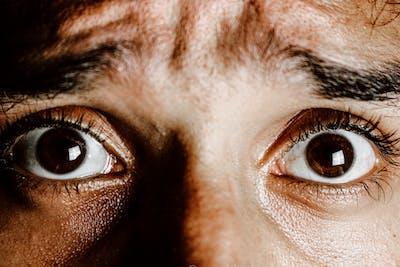 This time of year, you hear about a big red "elf" that goes around making a list and checking it twice to find out who's naughty or nice.
There could be a feeling of guilt, knowing that you wouldn't make the nice list. 
Also, there's a fear of the unknown; not knowing what's coming up or what's happening next. Sometimes the wicked are involved in the fear of the unknown. 
There's the fear of punishment. They have seen the result of consequences of sin and they know that they're involved in sin. They know they're not doing what's right. 
So they have a fear of those consequences coming to them.  
In verse 13 we read that whoever covers the sins will not prosper. 
The way of the wicked is to go around trying to rationalize sin and trying to blame someone else for their behavior. 
Sometimes they play the victim card, saying it's not their fault.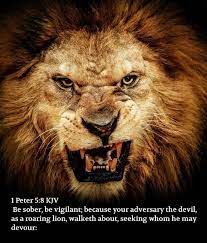 We know that Satan goes about as a roaring lion seeking whom he may devour. (1 Peter 5:8)   He will come into your life and cause terrible circumstances to come.  He will put lies in front of you and you'll begin to believe the lies after a while. If that happens often enough, it can cause you to want to flee when no one is pursuing.
The verse says the wicked flee when no one pursues.  
If you're saved, you are in the category of the righteous. Even so, you have to overcome fears that come into your life. 
Elijah and the Prophets of Baal
There's the example of Elijah in the Old Testament who had a contest that he proposed between himself and the prophets of Baal. They went to the top of Mt. Caramel, built two altars, and laid sacrifices on top of the altars. 
When that was done, Elijah told the prophets of Baal to go first.  They spent hours trying to bring fire to the sacrifices. 
Once they were done, it was Elijah's turn.  He gave instruction for water to be brought and the sacrifice and the wood were drenched with it.  They poured water all around the bottom of the altar. Then he just prayed a simple prayer asking God to light the sacrifice, and fire came down from Heaven.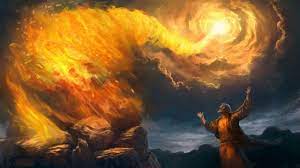 Not long after that, the people saw that God was real and Baal was false.  They actually executed the false prophets. (1 Kings 18:20-40)
Elijah had a great victory.  Then he got word that they were seeking to kill him and his fear overcame him and he ran away.
God asked him why he had run.  He told God, "I'm the only one that's left.(who hasn't begun to worship Baal)"  
(Have you ever felt like you're the only one left?)
God told Elijah that there were 7,000 who hadn't begun to worship the false god. He just didn't know about them. (1 Kings 19)
After that, he became a great prophet of God again – he overcame his fears.
The Disciples' Fears
The 12 disciples had walked and talked with Jesus. They spent a lot of time with Him.  He started trying to tell them that something different, that they hadn't experienced before, was going to happen. 
They had been with Him, He had preached, and the crowds had loved the preaching. They had seen people healed. Jesus had even sent them out in groups of two and people had listened to their message. The disciples had seen people delivered from demons. They had seen all those miracles.
But it wasn't always going to be that way.
The great popularity that Jesus had at the beginning of the week was going to vanish. 
Before the week was over, they came and captured Jesus.  
The disciples were afraid.  
The Bible tells us when the soldiers came to arrest Jesus in the Garden of Gethsemane Peter pulled out his sword and cut off the ear of one of them.  
Jesus reached down and put the man's ear back on.
Peter didn't know what to do after that.  He was ready to fight to the death to defend Jesus. 
Jesus told Peter that before the rooster crowed, Peter would deny Him three times. 
They arrived at the place where they were doing all the false accusations and the false trials.  The same crowds that had loved Jesus at the beginning of the week turned on Him and raised the cry, "Crucify Him!"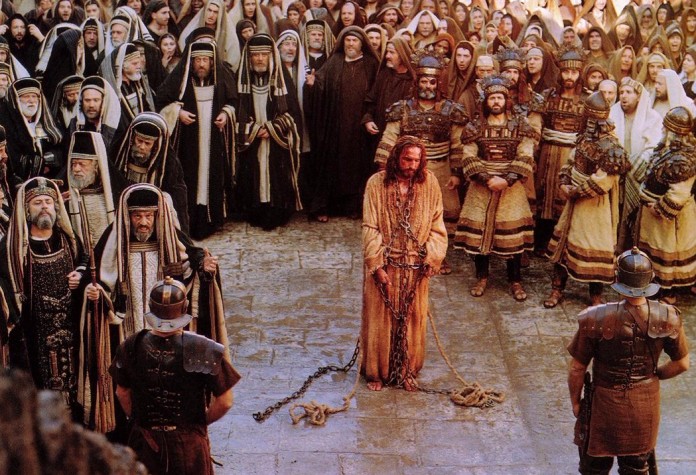 Jesus was by the fire and Peter was close enough that Jesus could look at him. Just as Jesus had said, Peter denied Him.  The third time, he swore that he did not know the Man. 
After the third denial, Peter looked up, and the eyes of the Savior fell right on him and his heart melted. (Luke 22:31-60)
The Bible says that all of the disciples forsook Him and fled.  (Mark 14:50)
Peter was close enough to the goings-on that Jesus was able to look at him. 
Persecution
In the early days of Christianity, the new converts were arrested and sentenced to be burned at the stake. 
One such man was waiting for execution in his prison cell.  There was a candle burning.  He was talking to God, telling Him how he knew He was real, but he didn't know how he was going to get through the execution.  Curious he reached out and held his hand above the candle flame. He quickly had to pull away because the pain was too great.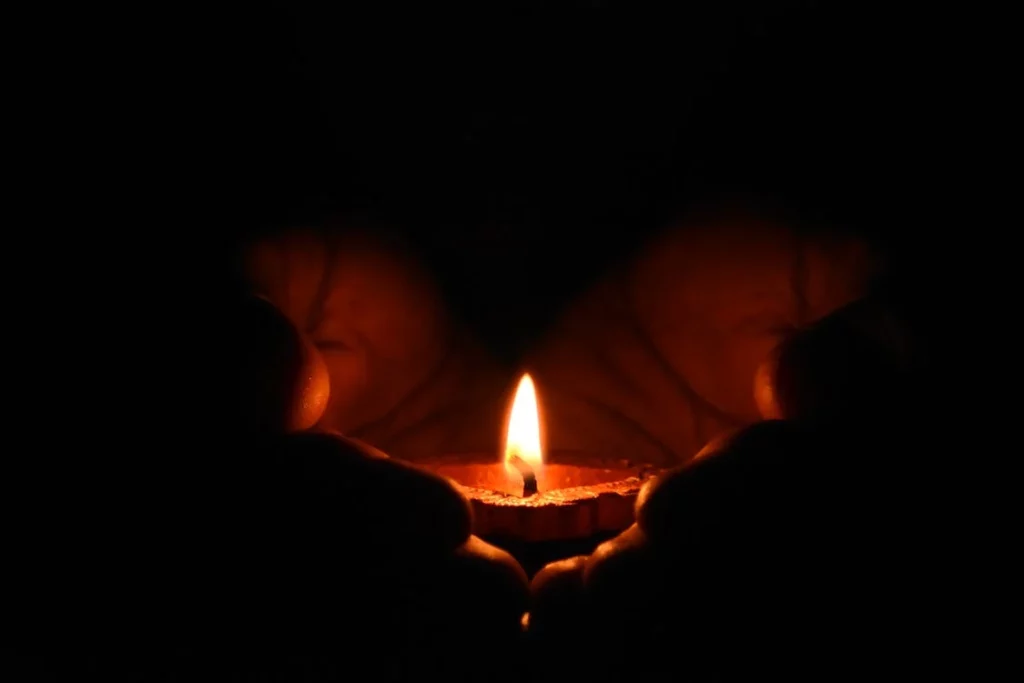 Those were some of the fears that came to the early followers of Christ. 
Verse 3 also says that the righteous are bold as a lion. 
Why is that?
Miracles
It's because of miracles that we've seen.
Some have seen x-rays that have actually shown "something", only to go back to the doctor and that "something" is gone.
Only two possibilities exist.  Either it was a faulty machine or something miraculous happened.  I believe it was a miracle. 
Seeing miracles increases your confidence, as a Christian, as you go through life.
I mentioned the problem of guilt that caused the wicked to flee when no one pursues, but guilt can plague Christians, too. 
But Believers need to be reminded that verse 13 also says that whoever confesses their sins and forsakes them shall have mercy. 
The guilt is taken care of and it is removed. 
Peace that Passes Understanding
You will probably have one time, or more than one when you can't understand how you'll get through something. You think about how terrible it's going to be.
But when you get dropped into the middle of that problem, you're all at once at peace. You can't explain why.  The circumstances aren't any better. Any normal person would want to flee. Yet you have an unexplainable peace that passes all understanding.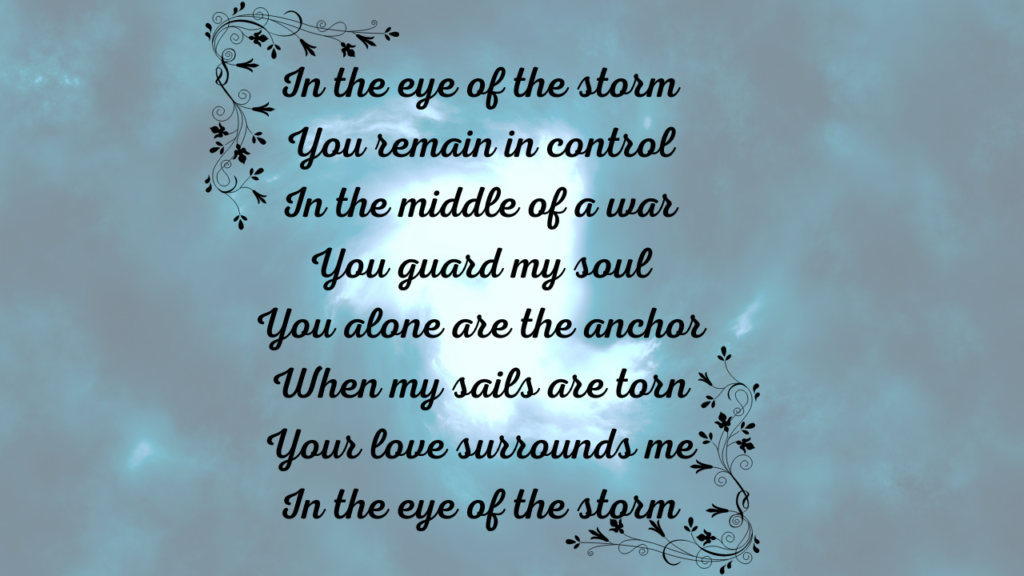 That increases the boldness of the righteous. 
Then there's the resurrection.
He's Alive!
Peter and the disciples saw Jesus crucified.  They were all feeling terrible for how they had forsaken Him. Yet, the women went to the tomb to anoint His body for burial and the tomb was empty and angels were there.
Peter and John ran to the tomb and found it to be empty. John got there first but Peter ran inside. It was empty. (Matthew 27 & 28:1-8, John 20:1-18)
That would be one thing but shortly after that, they were all in a room together (except for Thomas) and Jesus appeared in their midst.
He asked for food and they gave it to Him. He proved to them that he was not an apparition or a ghost.  (John 20:19-20)
Another time, Jesus appeared to 500 people at one time. (1 Corinthians 15:6)  Usually two or three eyewitness accounts are enough in court.  These were hundreds who saw a resurrected Christ!
They knew that there was the power of life after death. 
What do You Fear?
If you're afraid of death, as bad things come, your fear can increase.
But if you know for sure that you're going to come through the valley of the shadow of death and come out on the other side, then death doesn't hold as much fear for you. 
Elijah was afraid but God spoke to him so he returned and was a great prophet again. 
Peter felt so awful for denying Jesus, but when He arose and gave instructions to tell others, He purposely said to make sure Peter knew.
On the day of Pentecost, Peter, who had been so fearful before, was greatly changed and he preached, and thousands of people came to know the Lord. Part of the reason for that was the awareness of the truth of the resurrection. The other reason was the empowerment of the Holy Spirit that came upon their lives in a wonderful way on the day of Pentecost. That power continued to help them day after day,
The power of the Holy Spirit continues to help Believers after all these years. 
All of that can increase your boldness.
Stephen and Saul/Paul
Then there was a man who thought he was doing right and thought he was doing God's bidding. There was this upstart group that was talking about this Man they claimed was the Messiah.  He believed there was no resurrection, that His followers had just hidden the body.  
Then he was in the presence of Stephen when he was telling the story from the beginning up until the present day. It was even said that they were responsible for killing the King of Glory.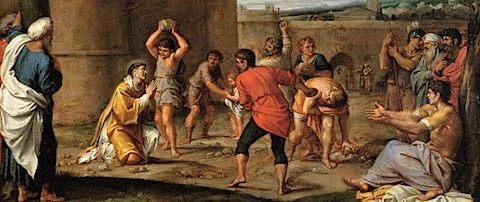 The crowd grew enraged and wanted to stone Stephen.  Saul offered to hold their cloaks while they did so. 
Saul got letters from the religious leaders that allowed him to go into homes and arrest people who were part of this new movement they called "The Way."
He was completely opposed to it. 
He was on the road to Damascus with the letters with the intent of arresting some people.  Then a bright light shone from Heaven and knocked him off of his horse.  Those around him said they heard thunder.  Saul heard the voice of Jesus.  The others saw the light but couldn't comprehend what was said. 
It was the living Christ that came to him and it changed his life. After that encounter, he became known as Paul. 
He wrote much of the New Testament. 
The Missionaries
In the last century, there was a tribe in Africa that had a compound in their territory where missionaries lived. The missionaries would go out and preach to the different tribes.  
Some of the tribes were vehemently opposed to what they were doing, so they had plans to go to the compound one night and break in and slaughter the people who were there. 
But nothing happened that night.  The Christians slept peacefully that night.  
One of the tribal chiefs came to the Lord.  He later gave this testimony: "We were going to come and burn the place down."  
When asked why they didn't do it, he said, "You had the guards all around.  Some of them were 7 feet tall. I don't know how they were divided up so well, but they were!"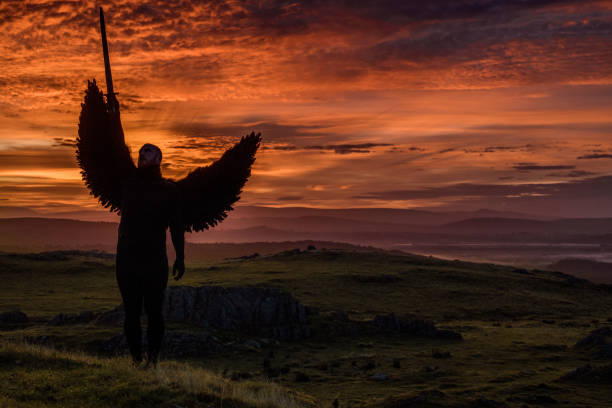 Angels protected those missionaries in that compound that night. 
Then you have those who know that this life is not all there is. As we get older, we learn that there are some things that are far worse than death and some things that can cause even more fear.
You Can't Scare Me With Heaven!
I was talking to a friend once and said, "Well, at least we know where they're going."
My friend replied, "Yes, but it's the getting there that's rough."
My mother knew where she was going, and she was so excited and looking forward to it.  But getting there, for about 3 days, was awful hard to watch.
John R. Rice was an evangelist.  One time, while preaching, he started preaching about particular sins. There were some people in the crowd that day who were making money from those sins.  The crime syndicate got hold of him and took him out of town and pulled a gun on him.  He told them, "You can't scare me with Heaven."
The gangsters didn't know what to do with that so they put the gun away and let him go.
A fellow church member and I went to Mexico on a mission trip.  While there, we met a man named Carlos; a pastor.
In the time since we met him, he had different groups that were meeting in the homes in Mexico. In one of those home meetings, one of the ladies had invited another lady to come. Unknown to her, the lady she invited was the wife of a member of the drug cartel.  Her husband wasn't very happy about her involvement with Carlos' church.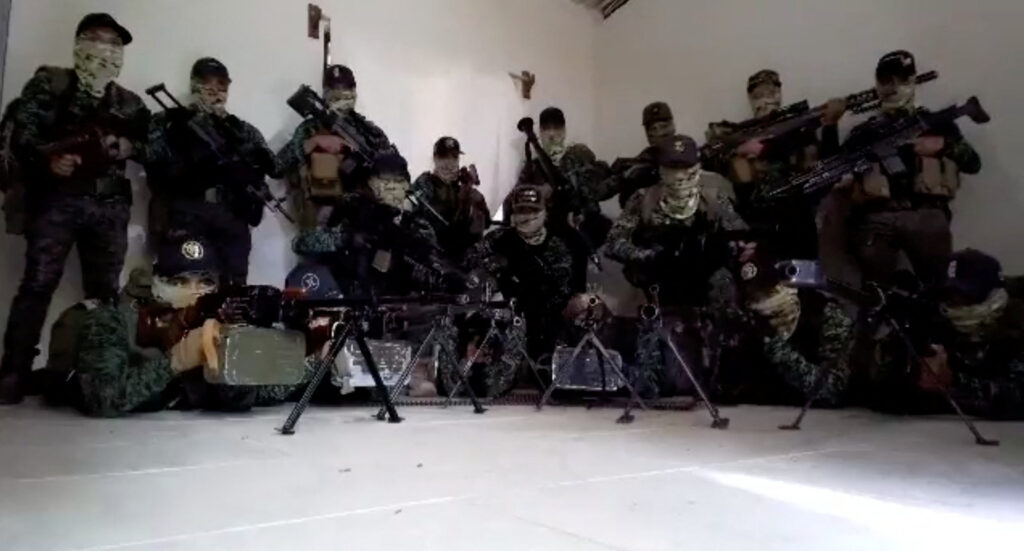 He decided to put a stop to it.  He kept watching, and one day, he and 3-4 other cartel members caught Carlos alone, threw him in a car, and drove him outside of the city.
After they stopped, they got him out of the car and started to harass him and said, "We hear you preach Jesus. Now, preach Jesus"
Carlos looked around, and they raised up their machine guns.  He then began to preach Jesus.
How could he do that?  He knew that this life is not all there is. He knew that there is life after this.
Because Jesus rose, Christians have the assurance that if we were to die that we would be able to live. 
So Carlos preached Jesus.  The cartel members didn't know what to do with him.  They could have killed him right then, but instead, put him back in the car and took him back into the city. 
The wicked flee when no one pursues, but the righteous are as bold as a lion.   
Boldness in the Face of Fear
The man who had put his hand over the candle and couldn't stand the heat was not the only one who had been sentenced to death.  The next day, the time came for his execution so they tied him to the post and lit the fire, and God protected him.  His body burned up, but he was able to stand it.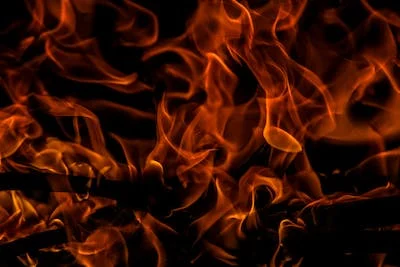 There have been testimonies of others who were able to sing while being burned.  Imagine that. 
How to Overcome Fear
The wicked flee when no one pursues, but the righteous are as bold as a lion.  
You may not feel very bold but you can be like the rock who became a little bolder. 
You can do that by trusting Jesus.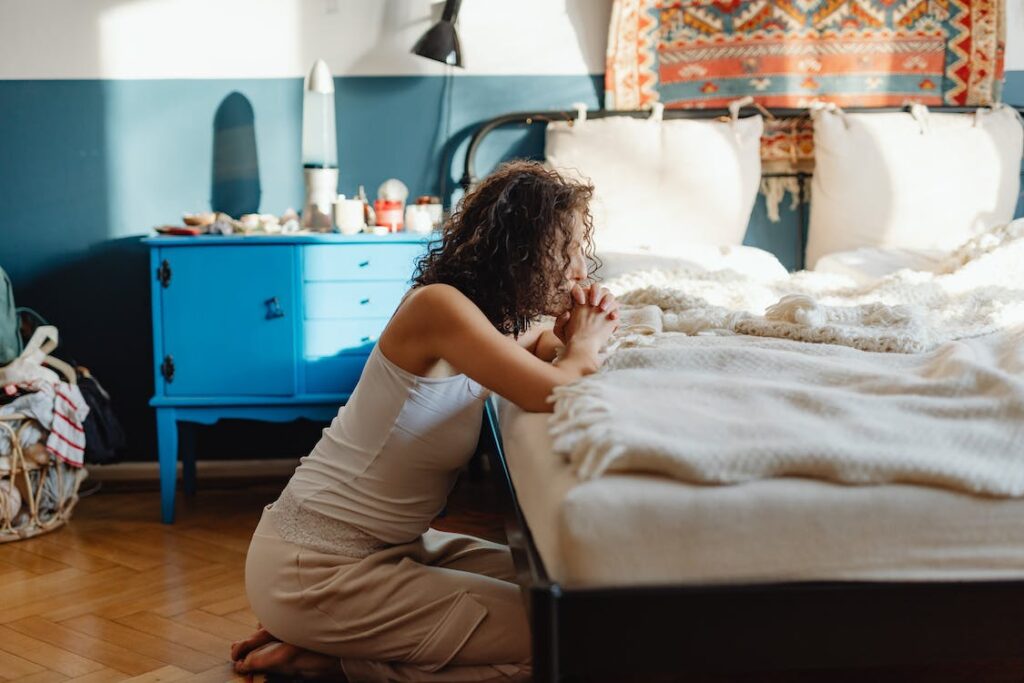 Why should you trust Jesus?
If you do not know Him, if you have never called on Him, if you don't have a relationship with the living Christ, then you don't have a Biblical promise for boldness. 
But if you do know Christ and the Holy Spirit is dwelling within you, then you have that within you that can make you as bold as a lion. 
You might be like the man with his hand over the candle right before it happens, but God watches over and protects His children.
If you trust in Christ and the Word of God, He will make you bold!