How to write nonfiction – Turn your knowledge into words that can be shared in books and articles. Your life has given you a lot of experiences. From those experiences, you have gained knowledge. That knowledge can help people, and that's what you want your book to do. But how do you go about putting that knowledge into words?
Writing From Mountains to Molehills
Several years ago, I wrote a book called From Mountains to Molehills: Overcoming and Celebrating Your Differences in Marriage.

The process of writing this book was easier than it was for some of the others That was because I already had some chapters written from a previous book that was divided into six parts.
I later decided to revise the original book, but then I decided instead to write a series of six books. Each new book corresponded to one of the parts in the original book. So, I had several chapters that related to that content that was about "Overcoming." I think there were probably about 40 or 50 pages that came from those chapters. To come up with the new book, I thought more about the topic. How could I expand it from about five chapters to anywhere from 12 to 20 chapters? The final product ended up being 14 chapters after I got it all put together.
Then I thought more about what I had covered in the chapters that were in the "overcoming" part of the original book. As I thought about that, I looked for the gaps. What else did I need to talk about on that topic? Then I did research.
Part of that research involved putting out a survey, and surveying other books that related to this topic. Then I went back and filled in the gaps, and outlined those other chapters. Having completed that research, I was able to finish the book.
After that, I was able to go in and put in some of my own personal touches. I added some personal stories out of our own lives. Then, as I recall, I made up some fictional stories in that particular book and put those in at the beginnings of the new chapters. They were stories of Ralph and Elizabeth. Of course, Ralph and Elizabeth were not people that I really knew, rather they were composites of people who were experiencing the things that I was talking about.
Brainstorm What You Know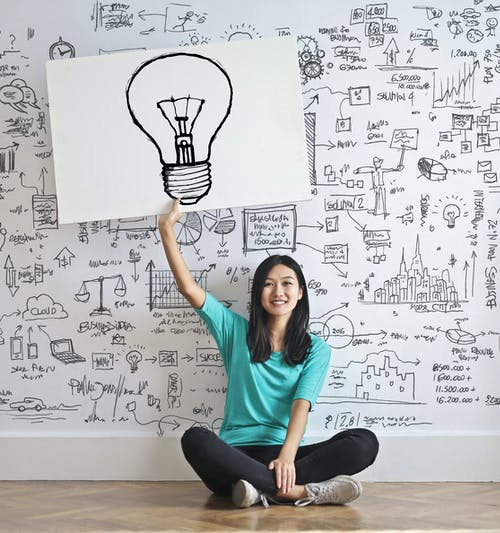 First of all, brainstorm what you already know. Just get a piece of paper, and start writing down ideas on that piece of paper. Set a timer for 15 minutes and write as quickly as you can. After the timer goes off, set it again if the ideas are still flowing. Keep doing this until things slow down and you run out of ideas. At this point, things will not necessarily be in order. After that, one of the ways that you can handle that brainstorming and reorganizing would be to put little symbols beside the topics. For instance, sometimes I put a little box beside sentences or phrases that are similar. Next, I find another group of similar phrases or sentences, and I put a circle beside those to differentiate between them and those with the boxes. You can think of other symbols for that purpose. I remember using a triangle one time when I did that. I also remember using a 5-pointed star, and an asterisk. I was able to group those ideas together. So you use a process like that to brainstorm what you already know.
Look for the Gaps
Then, you try to find the gaps. Ask yourself, "Will this cover the topic? Will this give my audience the help that they really need?" Once you answer those questions, you can do further research.
Research for Info to Fill the Gaps
When you find the areas where the information is lacking, it's time to research your topic. With that added information, you can come up with chapters to fill in the gaps.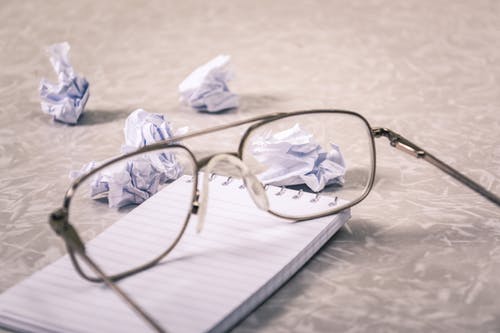 Get the Rough Draft Done
The next step is the most important: Get the rough draft down, just get a draft down. In most cases, that will help.
Some people are really good at writing and editing the same day. If you do that, then you just need to have a word count for each day. Others do really well by just rough drafting each day until they've got the whole book done. Sometimes those people use a timer, and write those sections until the timer goes off. They have a time goal for the day instead of a word-count goal. Then they go back and do the editing and refining. Either way though, get the rough draft down.
In some of the coaching that I do, I help people with writing rough drafts of books. I have two different methods of fast writing that can be used. I also have two different methods of how they can "talk" their content out. They can utilize their phone, even do a live video like my "Walking with Randy" videos. They have an outline, and speak the book. There are two different methods for doing that, but going into more detail goes beyond the scope of this blog post.
So, you brainstorm, fill in the gaps, research, and get the rough draft down. After that, you make it even more interesting.
Add Your Personal Touches and Stories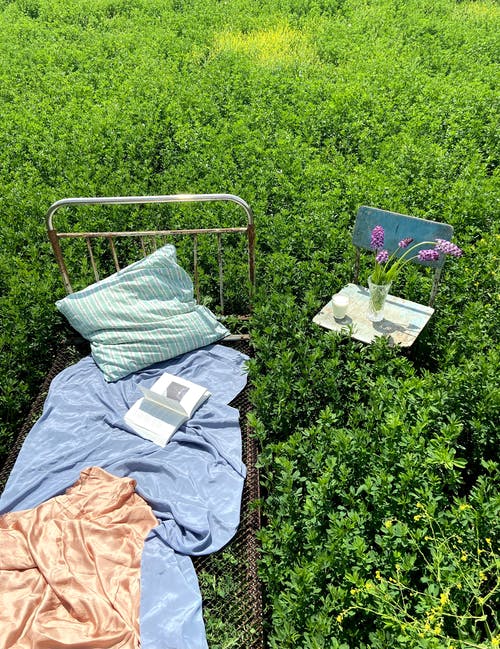 Go in and add your own personal touches and stories. Now the stories don't all have to be yours, they can be stories of other people (with their permission to tell their stories). But, tell your stories where you can. That adds the personal touch. You can also make up stories that are actually composites of people you know. That's what I did in the case of Ralph and Elizabeth.
You have knowledge, and you have knowledge that will be helpful to other people. I hope that this blog post will help you to be able to turn your knowledge into written words.
So, how to write nonfiction-turn your knowledge into the words. Again, I hope this has been helpful to you.
I will remind you that you can go to Randy's blogs.com to get more writing tips like these. If you are already on the blog, you can click on the "Writing" tab on this page.
You can also get videos like this on YouTube. I would even recommend that you subscribe to my YouTube channel to get a sample of more videos like these. if you are a subscriber, on a rainy day, you can binge watch the whole set!
Incidentally, if you are interested in the above mentioned, From Mountains to Molehills: Overcoming and Celebrating Your differences in Marriage,  you can find more info here.