I have been involved in a writing project that has taken far longer than I anticipated. I have written snippets, research items, whole paragraphs, and rough-drafted chapters. My discouragement has slowed me down at times. Most of those items have been collected in a writing application known as Scrivener. What is the cumulative effect of all this effort?
Besides items saved in Scrivener, several of the chapters were already saved in a Word document.
I was discouraged because of the difficulty of collaborating with extremely busy co-authors (through nobody's fault), the struggle with producing "good-enough" writing, and working within my own busy schedule. Finally I came to the end of what some writing coaches call, "the vomit draft." I decided to print out the whole thing and put it in a notebook.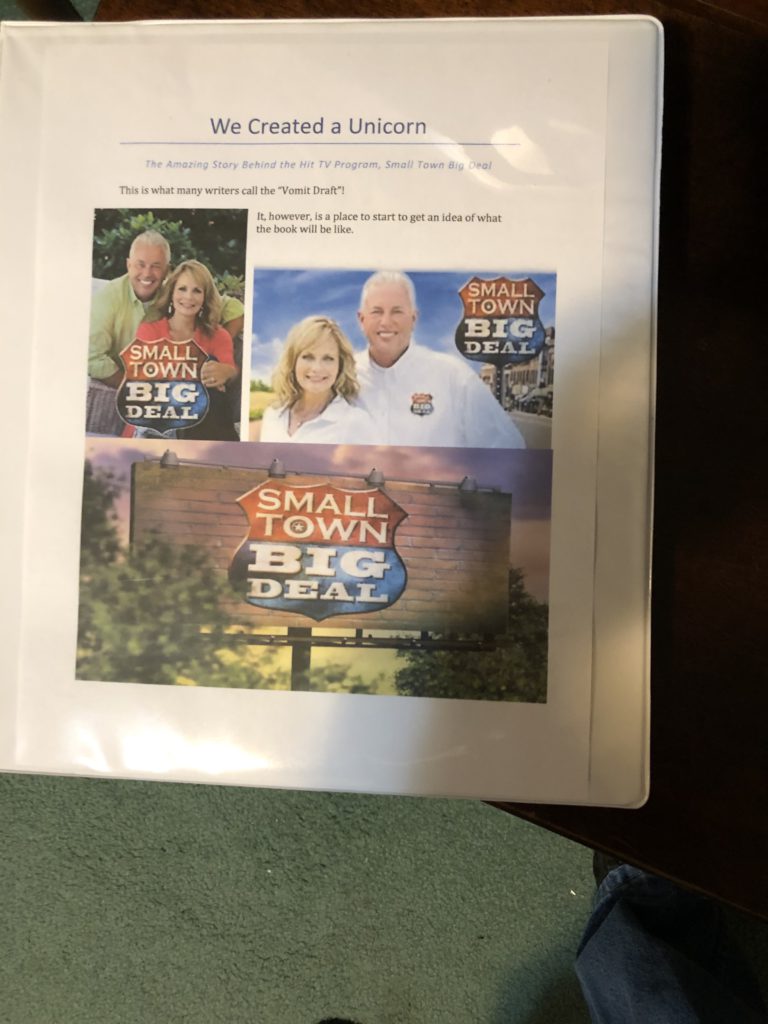 This is not the actual title or cover art for the book.
The encouraging thing that happened when I printed this out is that it came to 450 pages. It is double-spaced, but it would probably be 300-350 pages even single-spaced.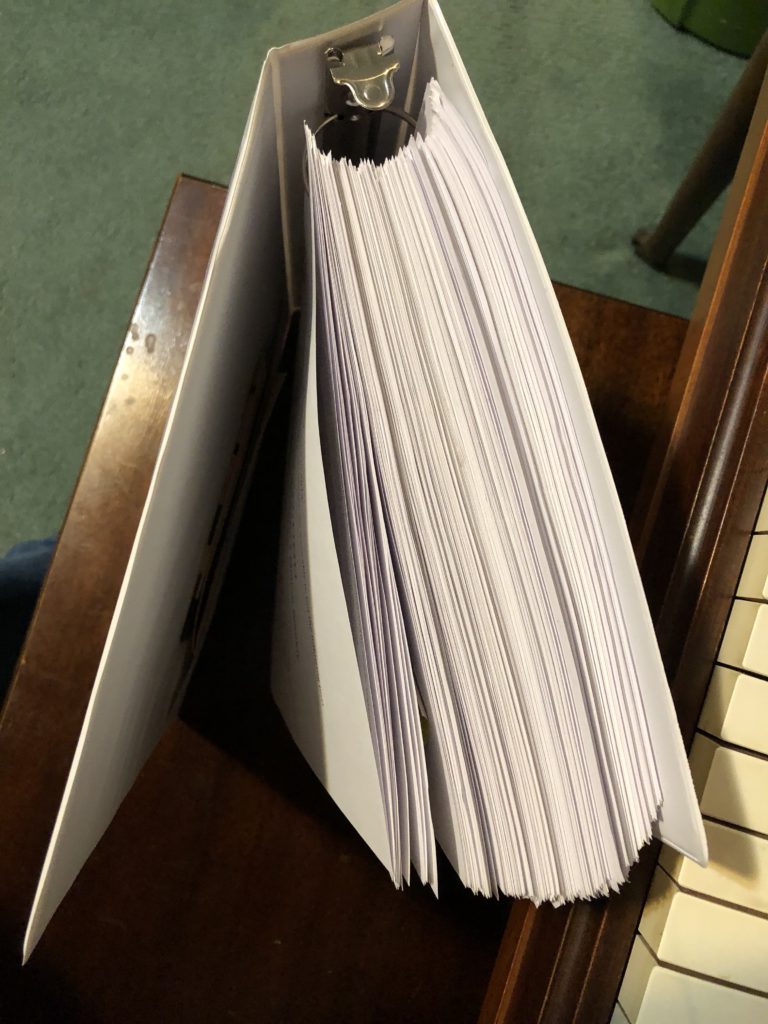 When it comes to writing a rough draft, you just need to keep plugging away. Part of the reason I was discouraged on this project is because I teach on the topic of How to Write a Book in 28 Days or Less – Without Stressing Yourself to Death. I have accomplished that task more than once, but this was a different kind of project.
Since I had the writing scattered in different places, I really didn't know how much had been accomplished.
By having this volume of material, It will be a matter of tightening the writing. Many editors actually describe editing as cutting out much of the material. That will certainly be necessary here, but it is encouraging to know that I can be ruthless in that cutting process.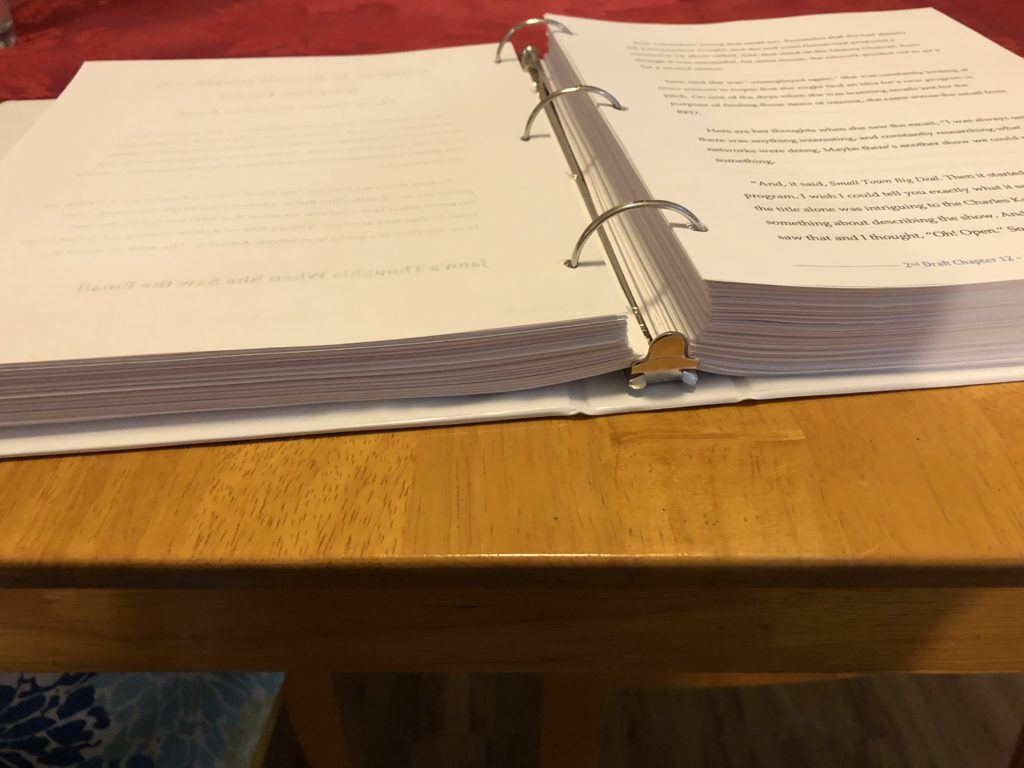 If I had not printed the paper copy, I would not have realized what had been accomplished up to the point.
There is still a ton of work to do, but at least a rough draft is done.
This experience has shown the importance of perseverance in writing.
Have you had similar experiences in hitting roadblocks in writing or in reaching business goals? We would really be glad to hear from you. You could ask a question, or, better yet, give us some helpful tips in the comments section below.