Welcome, everyone, to day 28 of the 28-day writing challenge. We made it! We have a book.
The book is about 200 pages. My definition of "book" for this challenge was a rough draft and a good first-round edit. I have completed that.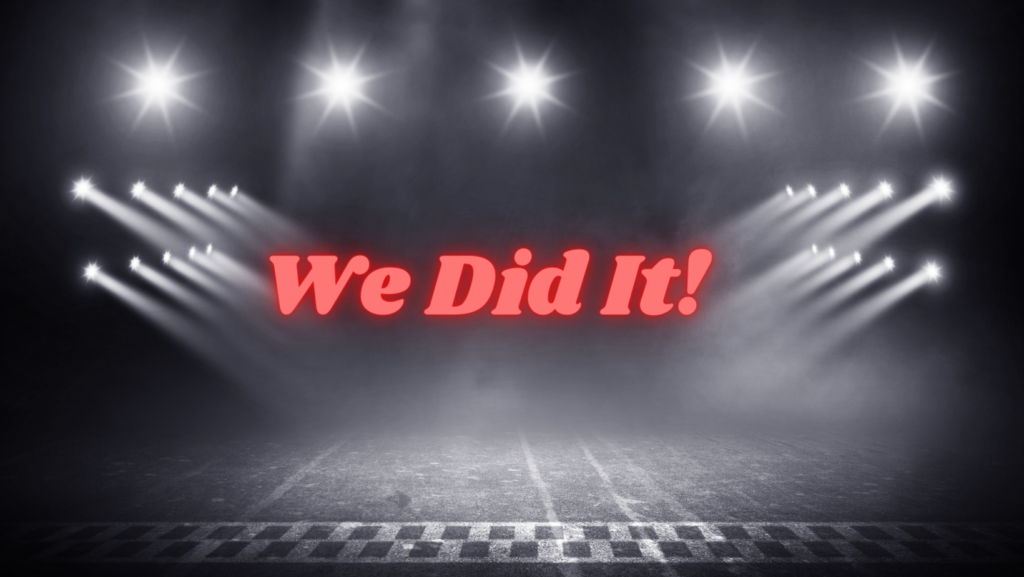 The other thing that I did today was work on the back cover copy.
Back Cover Copy
"The Secret to Having a Fabulous Marriage by Using the Valuing Your Spouse Technique
"Discover how cultivating the most important attitude you can have in your marriage will cause you to be closer to your husband or wife than ever before
"Here is just a sample of what you will uncover in this book:
Recognize what an amazing creature your spouse is, so you can mentally overcome thoughts of his or her shortcomings, which means you can instantly improve your marriage by changing your focus
Discover how men and women think differently, so you can understand each other better, which means you will improve your communication tremendously
Find out how valuing will affair-proof your marriage, so you can live without fear, which means you will enjoy each other with a wonderful sense of freedom in your daily lives
Improve your marriage without talking about it, so you can utilize a technique that is better than verbal communication, which means the husband will get on board more quickly than he would otherwise
Commit to daily practical habits that will reinforce your closeness, so you can use simple actions to show your spouse that you value him or her, which means that you will feel connected and enjoy each other throughout the remainder of your marriages
"… Plus Much, Much More:
"And, the great news is, this simple principle can rescue a marriage that is falling apart and can reinforce and strengthen even the best of marriages."
Next Step
So, I have completed the book and done the back cover copy, and then there are the next steps.
The next step will be getting the book ready for publication. I will be continuing to tweak the book as I do that.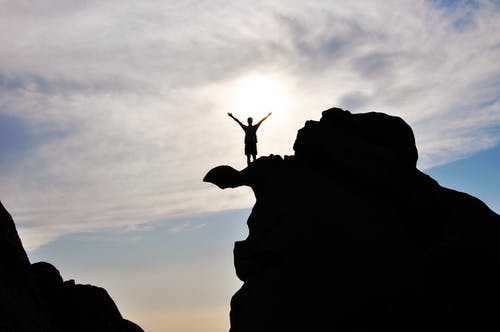 I will also be putting together a launch team. Perhaps you would want to serve on my launch team. I will ask you about that here in a few days.
Normally, this would take about three weeks. However, my wife and I are going to go on a vacation for one of those weeks, so it's going to go out to four weeks from now. That will still be getting the book published in the next month, as I had mentioned two or three times in my estimates.
You Can Do It, Too!
If you have joined me on every day of this journey, maybe you wrote your own book as I did this. Maybe you just wanted to see whether or not it can be done. Well, it is done. The final proof of that will be when it actually does appear for sale. So you see that it can be done.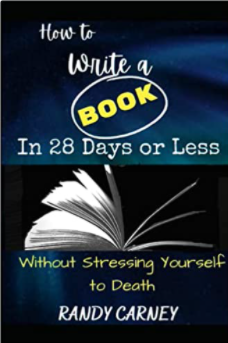 There are a couple of ways that you could go back and do this yourself if you wish. You could decide whether or not you wanted to try to do it in 28 days. Maybe you want to do it in two months. In that case, just take each day and make it two days when you're going through that process.
All of the steps are at RandyCarney.com.
Another way of getting all the techniques is to go to Amazon and buy "How to Write a Book in 28 Days or Less Without Stressing Yourself to Death".
I encourage you to do your own book.
Keep in Touch
I hope you will keep checking in on me and on the blog. You might want to subscribe to my YouTube channel. I'm also on Rumble so you can you could subscribe there. You could check in on RandyCarney.com from time to time.
It's been good to be on the journey with you. We have made it and that is great! Just remember, until the next time we talk, YOU CAN WRITE A BOOK!