You know, there are some things that are optional, but being born again is absolutely necessary!
There are some things that are absolutely necessary, and there are some things that are optional.
One of those absolute necessities is why we have missions. It's why Rusty and Brenda have gone across the sea. This absolute necessity is why you have a church.
Some things are absolutely necessary.
George Whitfield
In the early days of our country, actually, before the Declaration of Independence was signed there was a farmer named Nathan Cole. In 1740 he heard that a famous preacher, George Whitfield, was coming to the area and he wanted to go hear him.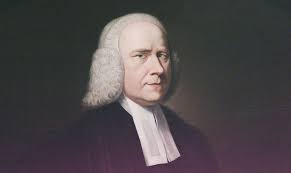 George Whitfield. was originally from England, but he came to America and spent seven to 10 years here. It's said that during that time, probably 80% of the population heard him preach. This was the time that we call the Great Awakening in the United States.
Things were happening all over the world.
In England, it was called the Wesleyan Revival and in Germany, it was called patriotism.
It was a time when God was working and why America became great. Somebody who visited America said the reason why America is great is that America is good, and if America ever ceases to be good, then she will cease to be great.
I'm afraid we might be in a little trouble.
Well, Mason Cole had always wanted to hear George Whitfield preach. He was out picking up some tools to work with, and a rider came by and yelled out that George Whitfield was going to be preaching at Middletown.
Middletown was 12 miles away from Nathan's farm so he ran to his house, and told his wife to get ready. because they were going to go hear George Whitfield.
Then he ran to the barn, saddled his horse, rode up to the house, hoisted his wife up on the horse, got back on himself, and off they went. Mason had that horse galloping just as fast as it could go.
They were trying to get there on time.
As they went he would notice his horse getting tired but instead of stopping completely to let the horse rest, he would get off and run alongside. Once the horse seemed to have gotten its second wind, Mason would jump back in the saddle and continue to ride.
Off in the distance Mason and his wife saw a yellowish cloud and thought it was very unusual. Then they heard what sounded like thunder.
As they continued on their journey the sound got louder. They realized what the sound was when they saw other people on horses and in wagons riding in the same direction they were going and joined up with them.
The Middletown Service
There were 1000s trying to get there to hear George Whitfield preach. It was amazing.
George Whitfield was not a very tall fellow. He was a very slim fellow but he had a very powerful voice. He was able to preach to 1000s of people without the aid of a microphone (they didn't exist yet) or any other amplification.
When Nathan Cole and his wife got to where the preaching was to take place, they saw that there were already many people gathered around.
In the distance, they could see a river and a boat was docking. People got off the boat. Then two or three more boats came and hundreds of people were getting off.
There ended up being 1000s of people there that day and they all heard George Whitfield preach.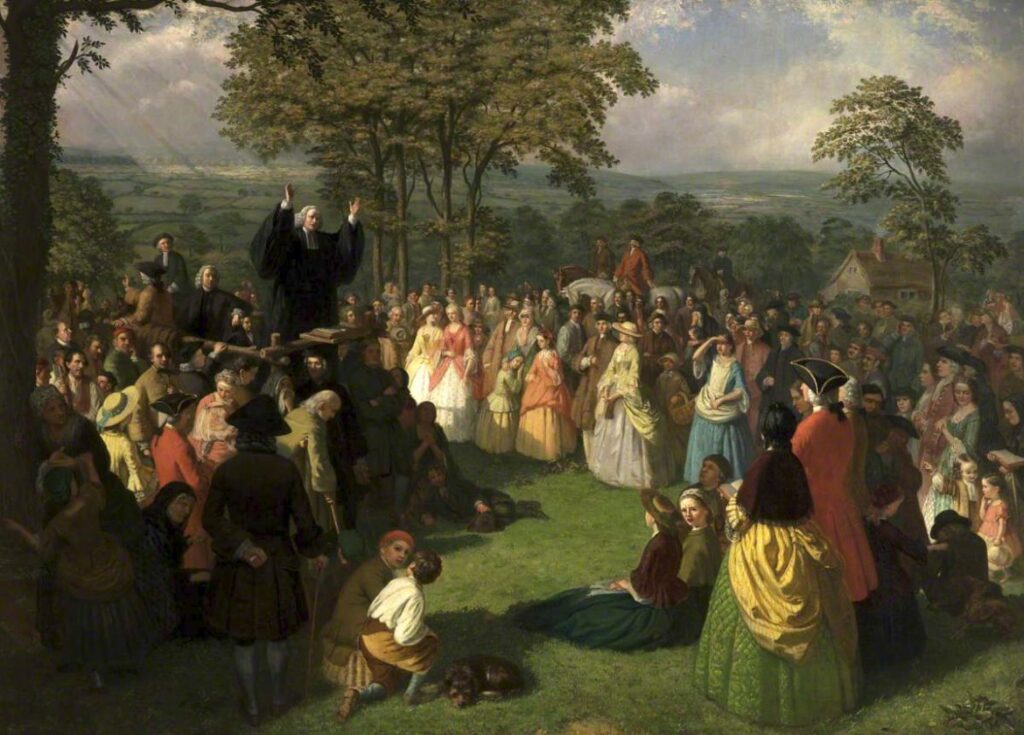 Quite often, John Whitfield would preach on one particular verse. It is a verse where Jesus is speaking to Nicodemus.
John 3:7 (MEV)
7 Do not marvel that I said to you, 'You must be born again.
The last part of that verse, "You must be born again." is what George Whitfield preached time and time again.
One lady who heard him quite often asked, "Why do you preach on that verse so much?"
He replied, "Because, madam, you must be born again. It is absolutely necessary to be born again."
The Bible tells us that we have all sinned and that we have all come short of the glory of God. (Romans 3:23)
None of us are exempt from that.
You Must Be Born Again
In this verse, Jesus was talking to a man named Nicodemus, who was a religious man. He was a man who had a reputation as being a good, religious man of the religion of their day: Judaism. In fact, he was on the council that they had. Nicodemus was a religious man.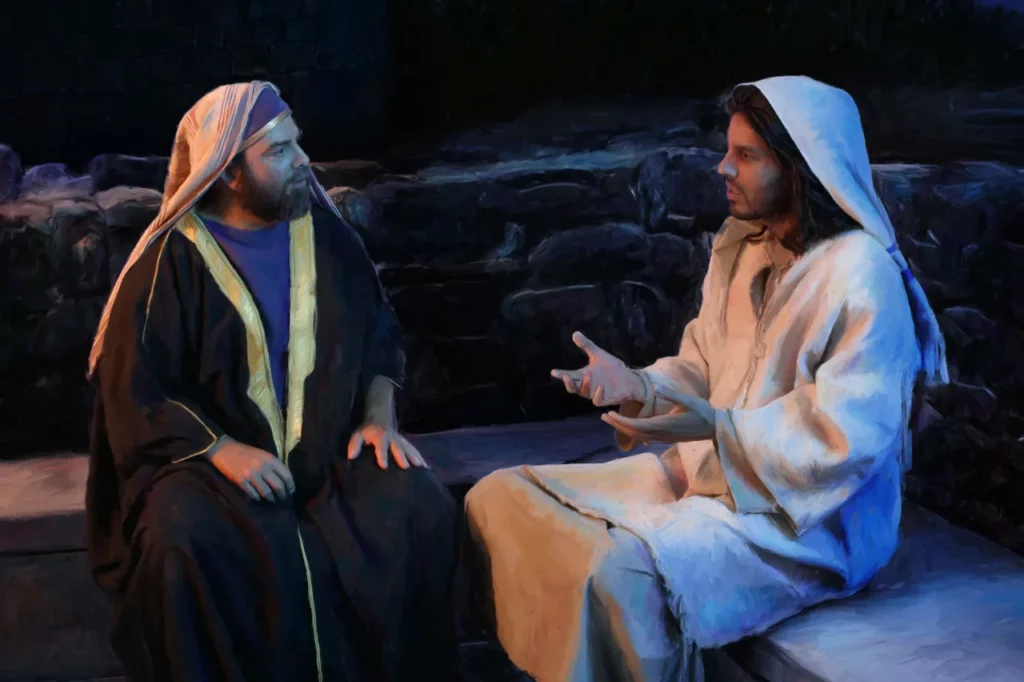 Jesus spoke to him and said, "Nicodemus unless you're born again, you will not even see the kingdom of God." (John 3:3)
Maybe you go to church all the time. Maybe you have better attendance than I do. . I don't know. But I know this. You must be born again.
If you're trusting in your church attendance to get you into Heaven, well, that's not going to do it. That's not going to be your ticket.
I had an aunt who started getting pins for attendance in Sunday school when she was about four or five years old. The way it was if you had perfect attendance for one year, you'd get a little bar-type pin. If you went two years, you got another one that could be hooked to the one above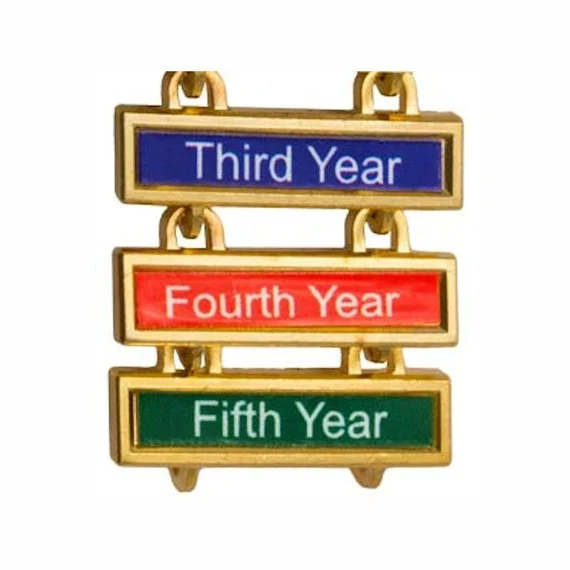 My aunt got so many that she finally got to the point where she had to put it on a cloth and put it around her wrist and it became a bracelet. After a while, she had so many, she had to put it on a longer piece of cloth and put it around her waist and it became a belt. Then that became a belt with the side of it dangling down.
I preached at her funeral just a little while back and we had them all laid out on the edge of the casket.
Now I'm firmly convinced that my aunt June went to heaven, but it wasn't because she had 85 years of perfect attendance in Sunday school.
Nicodemus was a religious man.
You might be a religious person. But I want to ask you: Have you been born again?
It's Not Automatic
If you have you're safe and that's wonderful, but if you haven't, it's absolutely necessary.
Now, it's not automatic that we're okay.
Some people say we're ok because we are Americans. We are safe. We are fine.
Well, I'm glad to be an American but that's not enough. In fact, that might be a hindrance in some cases.
The Jewish people said, "We are children of Abraham."
John the Baptist told them, "Don't think because you are children of Abraham, you will be safe. God is able of these stones to raise up children to Abraham." (Matthew 3:9, Luke 3:8)
Going to Heaven is not automatic.
It's not automatic, because you live in the United States.
It's not automatic because your parents went to church all the time.
It's not automatic because you had a "drug" problem when you were young because they "drug" you to church all the time.
You must be born again.
When I was young, I heard my parents having a discussion one time. They were deciding where they were going to go to church.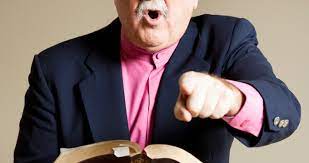 One church was the one that my mom went to when she was young. I visited there a few times, and the pastor seemed like he was mad about something. I figured out it was me he was mad about.
We had also visited a little Freewill Baptist church down the road and the pastor there always seemed like he was glad about something.
I didn't weigh in on their conversation, but I hoped they choose the happy church, and they did, so I started going to Mount Zion Freewill Baptist Church.
I'm glad to be part of the association of Freewill Baptists, but I'm not going to have because of that.
There came a time in my life when I realized that I was lost, that I was a sinner, and that I needed a Savior. I knelt down by an old gray chair and called upon the Lord and invited Jesus to come into my life.
I don't remember everything I said, but I remember part of it. I said, "Jesus, as much as I know how I give you my life right now." and I was born again.
Praise God!
I hope you have too.
Some of you may be thinking about it. Maybe you've been thinking it over. This would be a good time. (2 Corinthians 6:2)
In the 1970s Rhonda and I moved to Fort Worth, Texas, and I attended Southwestern Baptist Theological Seminary.
It's wonderful if you have the opportunity to go, but doesn't make you any more spiritual or less spiritual. It gives you three years to spend studying the Bible and a chance to study techniques of ministry. It was the largest seminary in the world at that time, and I think still is.
The school had a chapel that could seat probably between 250-350 people.
We were not required to go to chapel but I went every chance I got. They once announced that a famous theologian was going to come and preach in two weeks.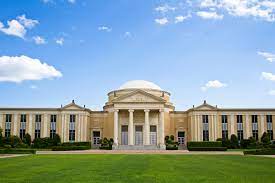 I knew him by name. He was the editor of a wonderful Christian magazine and was associated with Billy Graham Association.
I was glad he was coming but I was worried that I wouldn't be able to understand him. I figured that he'd probably use some big theological words. (Like the word theological: the study of God)
Well, I didn't have to worry.
He came in and got up in the pulpit, and said, "Please turn to John chapter three."
He was preaching to a crowd of about 300 people that were preparing for Christian ministry or pastors and their wives. Some of them were ladies that were in music ministry.
It was about 300 people who would have been like Nicodemus.
I thought he would just talk to them about what Jesus said to Nicodemus and he said, "You must be born again."
It was a great sermon. The time came for the invitation. I thought he would widen it out so that some of us could respond. But he didn't.
He said, "If you have not been born again, I invite you to come to this altar and receive Christ as your Savior."
There were 300 people there who were preparing for ministry. I was so glad I had been born again.
To my surprise, the song started and a young man and his wife stood up and came forward to the invitation, given to a bunch of preachers and religious leaders, to be born again.
Then somebody else stood up and then several single men stood up. Then there were more couples. I would say that probably about 20 people who were preparing to pastor churches came forward to get saved.
I'm not asking you if you go to church all the time. I'm just asking, "Have you been born again?"
If you haven't, you can right now!
There's a basis for you to be born again.
John 3:16 (MEV)
16 "For God so loved the world that He gave His only begotten Son, that whoever believes in Him should not perish, but have eternal life.
Sacrifice
In the Old Testament, they had sacrifices they did time and time again. They were blood sacrifices. We wonder about that.
The New Testament tells us that the bulls and goats could not take away sin.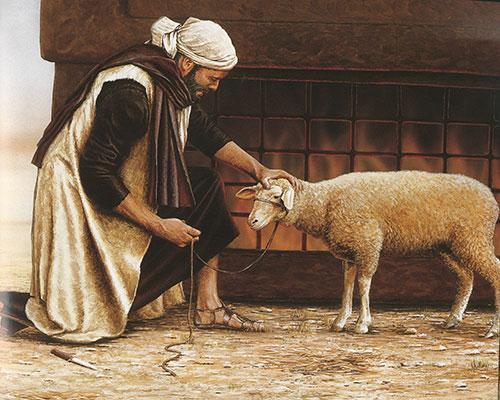 The significance of that was far greater than just bringing lambs and goats and birds and things like that. It was the shedding of blood it was showing that there was a sacrifice. They knew that they had sinned and that there needed to be a sacrifice for sin. If they were to bring one from their flock, they were to bring one without blemish, the very best one they had.
If there was going to be a sacrifice that would take care of the penalty of the sins for the whole world, it would have to be a perfect one.
Who was the only perfect One who ever lived? God's Son Jesus.
So Jesus went to the cross.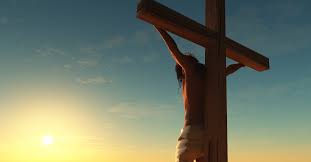 Kerygma
Now there was the preaching of the early church. I'm going to spring a big word on you: kerygma. It simply means the preaching of the early church. Do you know what it was? The death, burial, and resurrection of Jesus Christ.
Jesus did make His way to the cross, He did indeed die on that cross, and He was placed in a tomb. Three days later, they came to try to find Him, and they found the tomb was empty, and He was gone! (Luke 23 & 24)
Then he started showing up to people who knew him, and they couldn't believe it! There was Jesus. He was alive again after being dead. (John 20)
One time he showed up in front of a crowd of 500 who knew who he was before. (1 Corinthians 15:6)
You can not deny the fact that He died and rose again.
That was the preaching of the early church. That is the kerygma.
The Debt Paid
The crucifixion was one of the most horrible physical deaths there could ever be, but something far worse than that going on when Jesus was on that cross: The sins of the world were being placed on His shoulders.
He who knew no sin actually, for a little while, became sin to pay the penalty of sin for us. (2 Corinthians 5:21)
There is a debt. Jesus paid the debt that He did not owe because there was a debt I could not pay and He paid it for me and He paid it for you. Because of that, you can be born again.
A Special Kind of Belief
The Bible tells us that you must believe but there must be a special type of belief. The demons believe in God, they know Jesus is the Son of God. When Jesus was healing two demon-possessed men, the demons asked Him, "What have we to do with You, Jesus, Son of God? Have You come here to torment us before the time?" (Matthew 8:29)
They know their time is short. They know who Jesus is.
The book of Romans says all have sinned and have come short of the glory of God. (Romans 3:23)
That word all means every man. woman, and child, every human, has sinned.
The Bible also says the wages of sin is death. (Romans 6:23)
Two Kinds of Death
We're familiar with physical death. That's where the soul is separated from the body, but there is also spiritual death. And that is where the soul is separated from God.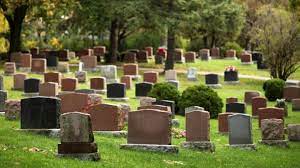 Spiritual death will be when that soul is separated from God for eternity and sent to a place known as hell.
The book of Revelation says, "Then Death and Hades were cast into the lake of fire. This is the second death."  (Revelation 20:14)
There's a special type of belief.
You can believe the facts that Jesus died and rose again. You can believe the Easter story and Christmas story.
You're close.
Romans 10:8-9 says8 But what does it say? "The word is near you, in your mouth and in your heart."[d] This is the word of faith that we preach: 9 that if you confess with your mouth Jesus is Lord, and believe in your heart that God has raised Him from the dead, you will be saved, 
Do You Know the ABCs?
You may have heard someone talk about the ABCs of salvation. You acknowledge that you are a sinner You believe that Jesus died on the cross. Believe that He was the son of God. Believe that he Has the power over death. Believe that He offers salvation as an absolutely free gift. Believe that no matter how far back in sin you had gone, that gift is there. Then you confess with your mouth that Jesus is Lord.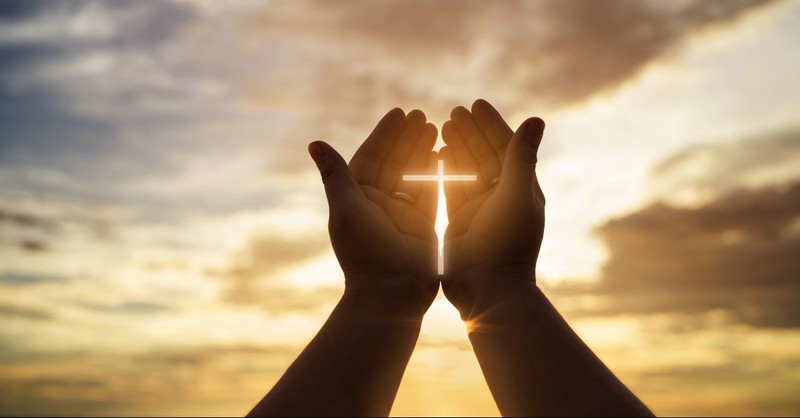 If you do that, I will tell you, your life is going to change. It might be slow for some and quicker for others, but there will be a change when you come to Him.
Then the Bible says, Whoever calls on the name of the Lord will be saved. (Romans 10:13) It doesn't say "might be," it says, "will be."
I want to give you the same invitation here that the theologian at the chapel did: Be born again today!
You need to know that you know. If you don't know that you know, then you're in dangerous territory because maybe you're not born again because you don't know.
Maybe you need to call upon the Lord. Night.
I preached a more in-depth sermon on this topic a few weeks ago. You can see the Rumble video here.
For more faith-based posts, click here.
If you want to talk more about Jesus and salvation, find my contact information here.
God bless you and have a wonderful day.