The failure to leave and cleave is warned against, right from the pages of the Bible.
This two-fold failure includes some of the greatest obstacles to a successful marriage that a couple can face.
As we consider this idea, we will see three reasons why leaving is beneficial to a marriage, and we will see why the act of cleaving to each other is one of the most important experiences a couple can have.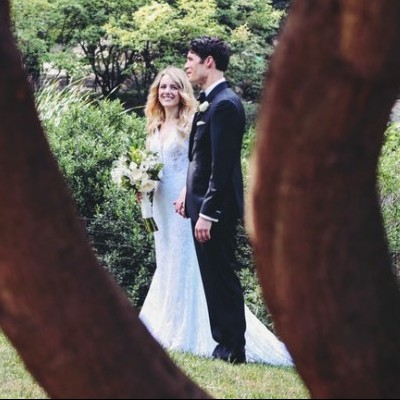 Leaving Improves In-Law Relationships
Things are not always what they seem to be.
Two men were standing on the sidewalk when they noticed some unusual activity coming towards them.
They noticed a big black hearse, followed by a man who was walking with a doberman pinscher on a leash.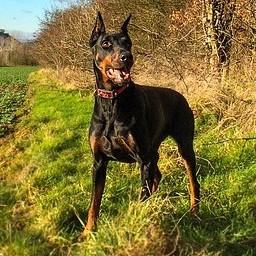 Then behind the hearse and the man with the dog, there was a single file line of 46 more men.
One of the men said to the other, "I wonder what is going on."
The second one said, "Well, that's not too hard to figure out. The body in the hearse is probably the president of a great company."
"What about the dog?"
"That's his dog. He loved the dog and wanted it to be honored."
"And the line of men …?"
"Those were his employees."
Not quite satisfied, the first man timidly approached the fellow who was leading the dog. He did not want to be disrespectful during the funeral procession.
The man with the dog did not seem to mind at all.
So, he asked, "Was that your boss that passed away?"
"No, that was my mother-in-law."
"So, is that her dog?"
"No, that's my dog. You see, he jumped on her and attacked her. Sadly, she didn't make it."
"Say …, I'd like to have a dog like that!"
"Get in line, and we'll discuss your offer."
Things are not always what they seem.
Many husbands have great mothers-in-law. I certainly do, and my wife had a great relationship with my mother. Our relations with our fathers-in-law were generally very good too.
However, for the relationship to be good, there must be some leaving going on in the marriage. Each member of the young couple have years of respect (or hurt) and dependence (or lack thereof) upon their own parents. When a marriage is formed, a transition needs to take place. They need to transfer that former dependence to each other (or, if there have been hurts, they are not to project them on each other.}
If the parents do want to interfere, the couple needs to take a stand together. Once this change is established in all parties, the basis for a great relationship is in place.
Leaving Gives Your Spouse Security
You spouse needs to feel that he or she can trust you. He or she needs to feel that he or she is number one in your life.
Leaving past relationships behind is very important. If you don't, jealousy and possessiveness by your wife can set in. The husband can become equally jealous too.
I know of a wife who was (and still is) good friends with a girl that her husband dated before dating the one who is now the wife. If there was not an assurance of the past being put behind all parties, there could certainly be a strain on the present relationships. However, they have been able to put the past behind, and they are all good friends even today.
We are often told, that, based on many surveys of husbands and wives, one of the wife's greatest needs is security, and that one of the husband's greatest needs (in many marriages, not all) is that of respect.
So, husband, when your wife feels secure because she knows you have left the old flames behind, you will have part of the makings of a great marriage.
So, wife, when your husband feels like you are his number-one cheerleader, you also have the makings of a great marriage.
Leaving the past behind gives both parties of the marriage security.
Leaving Increases Your Own Hope for a Great Life
When you go into a marriage with dreams and aspirations, that is a good thing. Perhaps not all of those dreams will be realized, but also, in some cases, things may turn out better than one could ask or think.
Past failures can put dampers on dreams. You don't want past relationships to hinder your ideals either.
Leaving the failures of the past opens new possibilities for the future. Many successful people in life testify to the fact that they had previous failures before hitting it big.
Leaving the past behind, and even mistakes after you are married, is a very productive thing to do.
As you pursue your dreams, and as you achieve them, it is very important to remain humble. Yes, you put the failures of the past behind, but it is best not to forget where you have come from. The true secret of greatness is humble service without thought of reward. As you pursue life together in humble service without thought of any kind of reward, you will experience the joys of success.
Cleaving Is One of the Best Experience You Will Have in Marriage
In the 1970s, I heard Leighton Ford (Brother-in-law to Evangelist Billy Graham) speak on the topic of marriage.
He said, "If you will notice, when there are problems in marriage, they usually show up in at least one of three areas: leaving, cleaving, and becoming one flesh."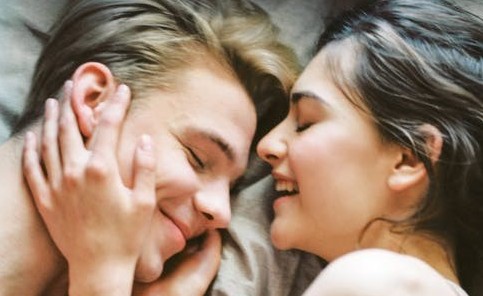 Cleaving (not a smothering possessiveness) represents the wonderful closeness a husband and wife can achieve.
Physical and spiritual intimacy present joys that are sometimes indescribable.
Summary: Failure to Leave and Cleave – Some Obstacles to a Successful Marriage
So, we have seen that a failure to leave and cleave leads to several obstacles to a successful marriage.
Leaving is very important in that it improves relationships with in-laws, provides security for a spouse and increases hope for a great new life together. Furthermore, failure to cleave together is an obstacle to one of the greatest joys a couple can experience.
If you would like to know about more ways leaving can benefit your marriage, please visit  Amazon.com.
Copyright 2018  Randy Carney