Have you ever wondered how to serve the Lord when you have someone over you who's not a committed Christian?
Maybe it's a college professor trying to challenge your faith.
It could be in grade school or high school with difficult teachers.
Perhaps you have a difficult boss at your job.
Maybe your company is going to be taken over by another company, and it has a bad reputation.  You may worry about restructuring and new management.  
We don't know how all these events will turn out.  What we do know is that no matter where we are or what circumstances we find ourselves in, we are to serve God to the best of our ability. 
In Jeremiah chapter 27, Jeremiah had the difficult task of telling the kings that they were going to come under the rule of another nation.  
Jeremiah 27 (MEV)
 In the beginning of the reign of Zedekiah the son of Josiah, king of Judah, this word came to Jeremiah from the Lord: 2 Thus says the Lord to me: Make bonds and yokes and put them on your neck, 3 and send them to the king of Edom, and to the king of Moab, and to the king of the Ammonites, and to the king of Tyre, and to the king of Sidon, by the hand of the messengers who come to Jerusalem to Zedekiah king of Judah. 4 And command them to go to their masters, saying: Thus says the Lord of Hosts, the God of Israel: Thus you shall say to your masters: 5 I have made the earth, the men, and the beasts which are on the ground by My great power and by My outstretched arm, and have given it to whom it seemed good to Me. 6 Now I have given all these lands into the hand of Nebuchadnezzar the king of Babylon, My servant. And also I have given to him the beasts of the field to serve him. 7 All nations shall serve him and his son and his son's son until the time of his own land comes; and then many nations and great kings will make him their servant. 8 It shall come to pass that I will punish the nation and kingdom which will not serve Nebuchadnezzar the king of Babylon, and that will not put their neck under the yoke of the king of Babylon, says the Lord. I will punish that nation with the sword, and with famine, and with pestilence, until I have consumed them by his hand. 9 Therefore do not listen to your prophets, or to your diviners, or to your dreamers, or to your enchanters, or to your sorcerers who speak to you, saying, "You shall not serve the king of Babylon." 10 For they prophesy a lie to you in order to remove you far from your land. And I will drive you out, and you shall perish. 11 But the nations that bring their neck under the yoke of the king of Babylon, and serve him, those I will let remain still in their own land, says the Lord, and they shall till it and dwell in it. 12 I spoke also to Zedekiah king of Judah according to all these words, saying: Bring your necks under the yoke of the king of Babylon and serve him and his people, and live. 13 Why will you die, you and your people, by the sword, by the famine, and by the pestilence, as the Lord has spoken against the nation that will not serve the king of Babylon? 14 Therefore do not listen to the words of the prophets who speak to you, saying, "You will not serve the king of Babylon," because they prophesy a lie to you. 15 For I have not sent them, says the Lord, yet they prophesy a lie in My name, so that I might drive you out and that you might perish, you and the prophets that prophesy to you. 16 I also spoke to the priests and to all this people: Thus says the Lord: Do not listen to the words of your prophets that prophesy to you, saying, "The vessels of the house of the Lord will now soon be brought again from Babylon." For they prophesy a lie to you. 17 Do not listen to them; serve the king of Babylon, and live. Why should this city be laid waste? 18 But if they are prophets, and if the word of the Lord is with them, let them now make intercession to the Lord of Hosts, that the vessels which are left in the house of the Lord and in the house of the king of Judah and in Jerusalem not go to Babylon. 19 For thus says the Lord of Hosts concerning the pillars, and concerning the sea, and concerning the bases, and concerning the rest of the vessels that remain in this city, 20 which Nebuchadnezzar king of Babylon did not take when he carried away captive Jeconiah the son of Jehoiakim, king of Judah from Jerusalem to Babylon, and all the nobles of Judah and Jerusalem. 21 Indeed, thus says the Lord of Hosts, the God of Israel, concerning the vessels that remain in the house of the Lord and in the house of the king of Judah and in Jerusalem: 22 They will be carried to Babylon and they will be there until the day that I visit them, says the Lord. Then I will bring them up and restore them to this place.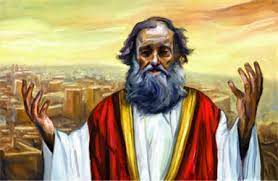 The Prophesy
Jeremiah prophesied judgment on God's people who had been disobedient.  It had already happened to the northern kingdom.  
He told the kings that the world was going to come under the rule of Nebuchadnezzar of Babylon.  He advised them to cooperate and live.  He told them not to listen to the lying prophets, and that even the vessels of the temple that hadn't been carried away before would be taken away.  They were going to stay until the Lord delivered them.  It turned out to be a period of 70 years, so there were going to be 2 generations who lived most of their lives under the rule of King Nebuchadnezzar.  
Timing is Important
Now, before I get into the "meat" of this, let me say that there are times to fight and times to stand.  Not always do you acquiesce to those that are coming against you. You need to know when God is telling you to act.  Fight when it's time to fight and resist when it's time to resist.
When the Roman soldiers captured Jesus in the Garden of Gethsemane, He allowed it to happen.  But another time they came for Him, He walked into the crowd and just disappeared. (Luke 4:30)  All of the apostles were imprisoned for taking a stand for their faith, but there were times when they didn't allow themselves to be captured.  Acts 9 tells of Paul being lowered over the city gates in a basket to escape capture.  
I'm talking here about when God tells you to give in.
As we look at Jeremiah's message to the kings, let's think about three considerations that may be applied to us today.
God's Judgment
Time and time again, God's people had been warned that they needed to repent,   They had been turning from the Living God to idols.  They were disobeying God.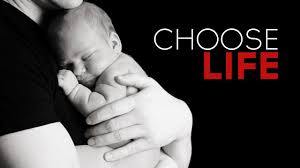 The United States has been warned time and time again.  The U.S. has turned away from God many times.  For example, over 63 million innocent lives have been lost to abortion since 1973.  There are consequences for sin. 
I believe that we are under judgment already.  Empty store shelves are similar to a famine.  The recent outbreaks of disease can be compared to pestilence. There are consequences for sin. Just because we are in the United States of America, it doesn't mean we're immune from those things. 
But we also need to realize that the bondage is not always of our own making.  There were people who were faithful to God in Jeremiah's time; not everybody had turned away from the Lord. There were those who wanted to serve Him.  However, they were still going to be facing the same consequences as everyone else. Not all bondage is of your personal doing, but we all have to suffer the consequences of national sin.  
In years past, we had the national sin of slavery and racism, and we're still making up for it. 
In Jeremiah's day, there was no United States.  There was no nation that had the type of freedom that we have.  The nation of Israel wanted a king.  God gave them what they wanted, but had a warning.  He told them that the kings would take their livestock, much of their goods, and a lot of their riches.  Sometimes they had a good king, but sometimes the king was wicked.  
My point is life under Nebuchadnezzar may not have been any worse than under a local rule that was wicked.
They were there because of the judgment for their past sins.  Now God was telling them He was going to add to that.  
Serving God in Difficult Times
You can serve God in captivity.  You can serve God when you're under foreign rule. 
There's an example of that in the Bible. Joseph, in the Old Testament, was very loved by his father.(Genesis 37-50)  His father gave him a special coat of many colors.  That caused jealousy among his brothers.  One time when they were out tending the flocks, the brothers conspired to capture Joseph.  They took him and put him in a pit. Then they took his coat, tore it, and put animal blood on it,  They took the coat to their father and made it appear that Joseph was dead.  
When the brothers returned to the pit, rather than kill him, they decided to sell him to a group of Midianites that was passing by.  They then sold Joseph to a high-ranking official in Egypt named Potiphar.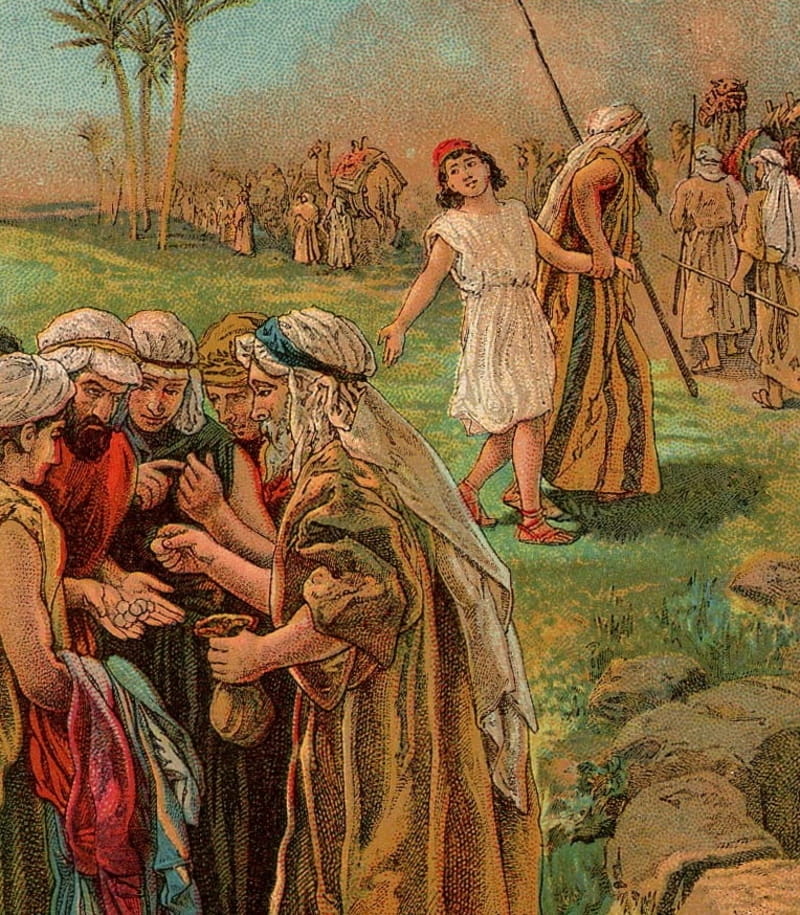 Joseph had been betrayed by his brothers, taken from his homeland, and sold into slavery.  He did the best he could in those circumstances.  Over time, he was given positions of responsibility.  The slave became like a chief administrator over Potiphar's house.  
Then, Potiphar's wife attempted to seduce Joseph.  When he refused her advances, she became angry and falsely accused him of assault.  
Faithful Through the Trials
The roller coaster of Joseph's life continued.  After the accusation, he was thrown into prison.  But he was a cooperative prisoner and became a trustee of sorts.  He organized the other prisoners and together they cleaned up the prison.  
Before long, Joseph became high in authority in the prison.  
Then, a couple of Pharoah's officials were put into prison.  While there, they had some dreams and Joseph told them what the dreams meant. He said one would be released and the other executed.  It happened just the way Joseph said it would.
The one who had been released forgot all about Joseph…until the Pharaoh had a dream that nobody could explain.  When he heard about the dream, he remembered Joseph and said he was in touch with God and could interpret dreams.  
Pharaoh sent for Joseph and God revealed to him what the dream was and its meaning.  Joseph told the king that famine was coming and that he should build storehouses during the plentiful years so there would be food when the famine came.
The king was so impressed that he put Joseph in charge of storing up the grain for the coming famine.  The man who was once a prisoner was now in a place of high authority in Egypt. 
Even in captivity, you can serve the Lord.  
Shadrach, Mesach, and Abednego
Think of the story of Shadrach, Meshach, and Abednego. (Daniel 3:16-28)  The king had erected a statue of a false god and ordered everyone to bow whenever they heard the music.  The king commanded that anyone who would not worship be thrown into the fiery furnace.  
Shadrach, Meshach, and Abednego would not do it.  Their refusal was reported to the king.  The king had a dilemma because during their captivity, the three had found favor with him.  He didn't want to execute them.  
The king confronted them and asked again if they would bow.  They all said no.  The king asked if their God was able to deliver them.  They said they knew He was able, but even if He chose not to, they still wouldn't worship the false god.  
So, the three were thrown into the furnace.  When someone looked inside, they did not see three people…but four!  The Son of God was in that furnace with them.  They were delivered.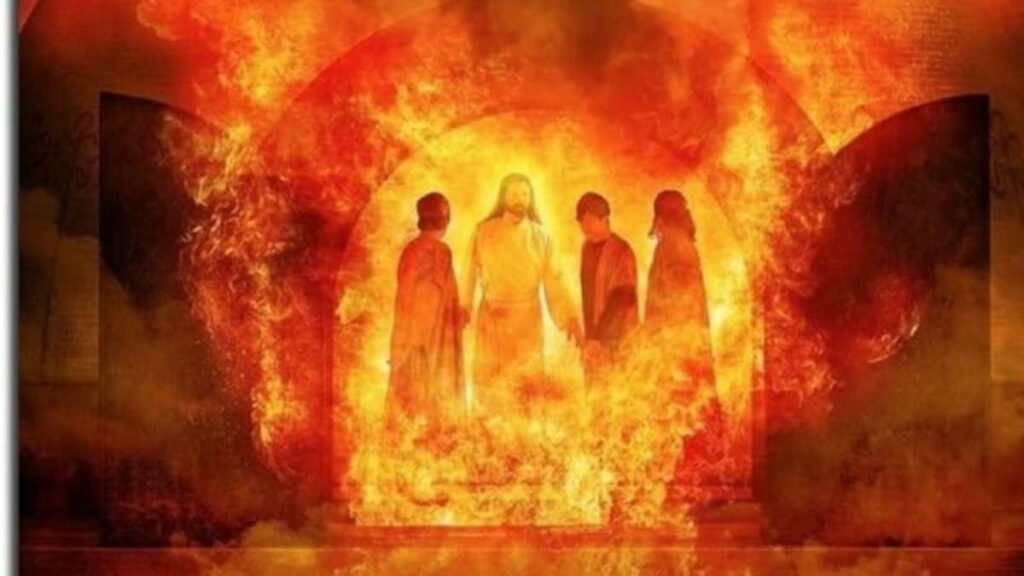 During Daniel's captivity, the king decreed that no one was allowed to pray for a period of time.  Daniel defied the order and prayed three times a day, as he always had.  He was thrown into a den of hungry lions.  The lions' mouths were shut and Daniel was delivered.  (Daniel 6)
Naaman
In 2 Kings 5, we find the story of Naaman. He was a great warrior, but he had leprosy.  A slave girl who was serving his wife talked about the prophet Elisha in her homeland.  Naaman trekked to Jerusalem for healing.  Elisha didn't even come out to greet him.  He sent word that Naaman should go wash in the Jordan River 7 times.  He was healed.
You can serve the Lord in captivity.  You can serve the Lord when things aren't going well. You can serve the Lord if your government becomes corrupt.  
We still have a responsibility to serve God to the best of our ability.  We still have a responsibility to do that which is right and to be honest.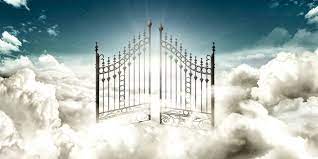 Do things for God, and your treasures will be laid up in heaven.  We need to make sure that our friends and family have the promise of heaven, regardless of what the future holds.  Remember, we're just passing through.