Should I leave my marriage? That may be a question that weighs heavily on your mind. Maybe you have been in this only for a short time. Think hard about the consequences.
Maybe you have been in the marriage for a long time, and you are weary. Maybe there are some fire works between you and your husband or wife. Think hard about the consequences.
Maybe you have discovered that your marriage is one of "opposites." Think about what brought you together in the first place, and think long and hard about the consequences or your leaving.
Maybe you have what seem to be really legitimate reasons for leaving. Maybe, in that case, you might want to leave, but you still would want to see if there could be restoration. Even if you are justified, you need to weigh out the consequences of taking such action.
Not If You Have Just Had a Disagreement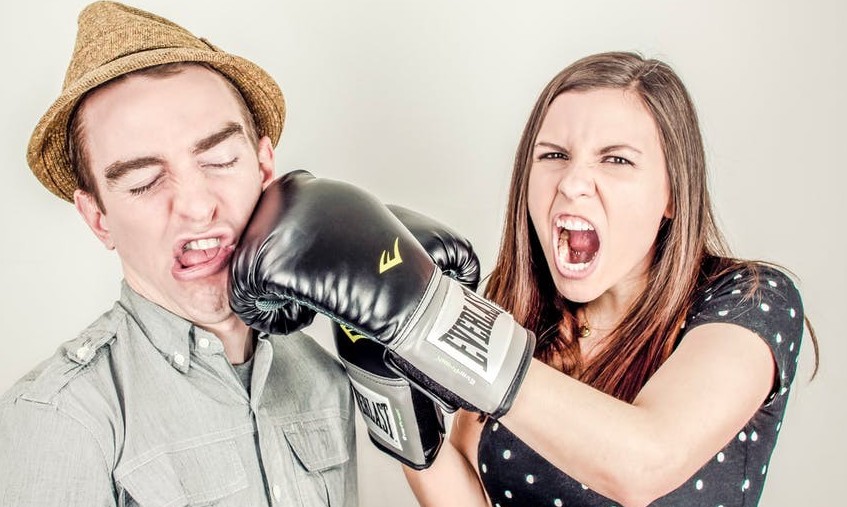 O.K. Maybe you have had your first really serious fight.
I recently heard of a man who said he got married at 16 years of age. Most of us would consider that quite young.
Within their first year, he and his wife had a fight. It came to the point to where he took her, along with her packed bags, in his truck, back to her parent's house.
Not long after that, his dad came to see him. "Where's [the wife's name]?
"I took here to her parents' house."
His dad did not give him a chance to justify his actions and decisions. He just said, "Now, we can do this like this: I can whip you like a father to a son, or I can whip you man-to-man. Or, you can get in your truck and go get her!"
He went and got his wife, and they were married for over 55 years until her death.
Just having a fight or disagreement is not a sufficient reason for leaving your marriage.
In fact, many couples learn how to fight, but to fight fair. They learn how not to damage each other when they have disagreements.
Not If You Have You Haven't Given It a Fair Shake
Some couples decide to quit too easily. Maybe they are looking for that perfect marriage, where there is never a conflict. I hate to burst anyone's bubble, but I don't think that perfect marriage exists.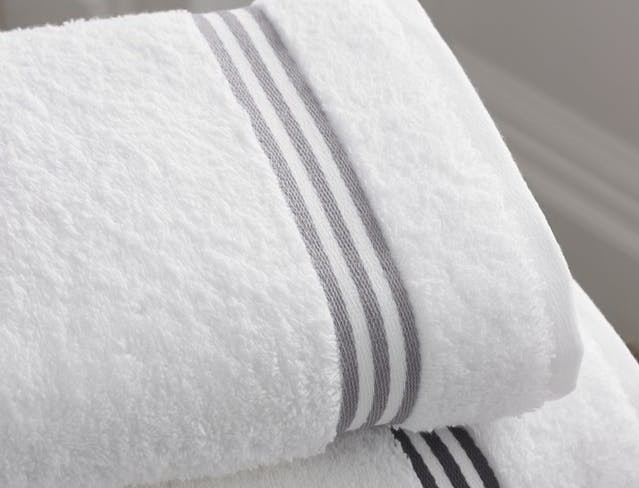 Sometimes in a boxing match, people will refer to a boxer stopping the match by "throwing in the towel." Many young couples decide to throw in the towel too quickly.
Anything worth having is worth working for–and that is what marriage is, sometimes–work!
Now, have you really given this your best shot?
Have you tried everything you know? Sometimes what happens is that each member of the marriage needs to make some changes, but they are not willing to do so themselves.
So, if you haven't given your marriage a fair chance, this certainly is not the time to leave.
Not If You Have Differences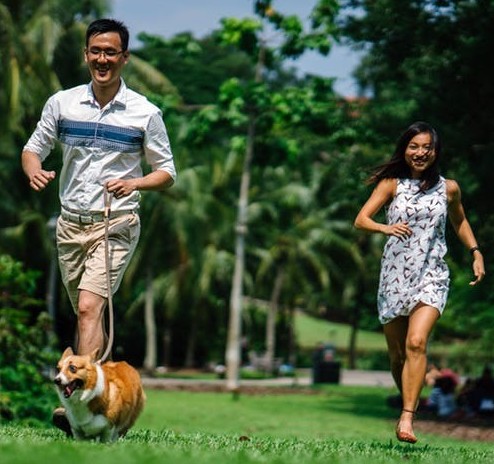 Surprise! Men and women are different. Some marital adjustments need to be made just because of this basic difference.
Many times opposites attract. See! before we are married, we may be attracted to someone because of the strengths of their personality. If we are quiet and introverted, we may be attracted to those who are louder, talkative, and extroverted.
If we are very impulsive, we may be attracted to someone who is very level-headed.
Actually, there is something to be said for finding a mate who is very similar to yourself in many ways. Some very popular dating sites have a great deal of success by matching people up according to their similar interests and personalities.
Either way, just because you find, or are reminded of, your differences, that is not a reason to leave.
Every personality type has strengths. That is what we are likely attracted to before we marry. But, every personality type also has accompanying weaknesses. Those are often what we did not take into account before marriage.
Understanding each other will go a long way. She does not have to think like I do. My wife also needs to realize I don't have to think like she does. It is very helpful, though, when we discuss things and begin to understand why each one thinks the way he or she does.
It really is possible to work with these differences. Sometimes the differences seem like mountains, when, really, with the proper perspective, they are just molehills. Perhaps you would want to consider the ideas in From Mountains to Molehills: Overcoming and Celebrating Your Differences in Marriage, which is also available as an ebook.
When Should I Leave?
So, if I can't leave because of the above reasons when can I leave?
Or, maybe I should ask, "When should I leave?"
In Cases of Abuse, Continued Abuse
I think there are many strong reasons for staying together in a difficult marriage. When I speak of abuse, I am not speaking of minor annoyances. I am speaking of serious problems.
Physical abuse certainly is not something we have to put up with. Maybe, it would not rise, at least at first, to the level of divorce, but we are talking about getting to your own safety. We are also talking about our responsibility to keep our children safe.
I know of one marriage, where the couple realized the husband had a problem where he would get out of control. They decided to live separately–even having a child in this long-term relationship. They were cooperative, but she was kept safe from some of his times when he could not handle the pressures around him. I am not necessarily saying that is what anyone else would want to do, but it seemed to work for them.
While you should do everything you can to stay in your marriage, you also have a right to self-defense.
In Cases of Marital Unfaithfulness on the Part of Your Spouse
When your spouse has been unfaithful and participated in an adulterous relationship, you have the right to leave. That does not mean that you have to do so.
We have talked above about thinking hard about the consequences of our decisions. What would be the result if there was a genuine restoration in your marriage? Would that benefit your children? If the restoration was genuine, it probably would.
Could you rebuild trust and even rebuild feelings of love? I know many couples who have done so. It just depends on what your spouse is willing to do.
Conclusion
There are many times when you should not leave the marriage. Just having an argument is not reason enough. Just wanting to throw in the towel very early in your marriage is not reason enough. Just realizing that you are two very different people, that in itself, is not reason enough.
You should leave, at least temporarily, in times when that is the only thing that will ensure your or your children's safety.
If your spouse has been unfaithful, you may leave. Maybe you should. Maybe even then you would decide to seek restoration. Only you can decide.
There are other types of leaving that are beneficial to a marriage, but they are not talking about your leaving the marriage altogether. You might want to check out, 21 Ways the Principle of Leaving Will Benefit Your Marriage: Why You Should Apply this Shocking Key to Marital Bliss. One chapter does talk about when it is appropriate to leave in the sense we have discussed in this article.
What are your thoughts? Do you know of couples who have benefited from a restoration? When do you think abuse might rise to the level of leaving for safety reasons?