Have you ever wished you could be your own boss? You may have wondered about stay at home business opportunities. You may have thought about an online business. Yet, you may not have felt like you had the time or the money for an investment in such a business.
Many of us are having to stay home as a result of the Corona virus coming to the USA. It looks like we may be in until May.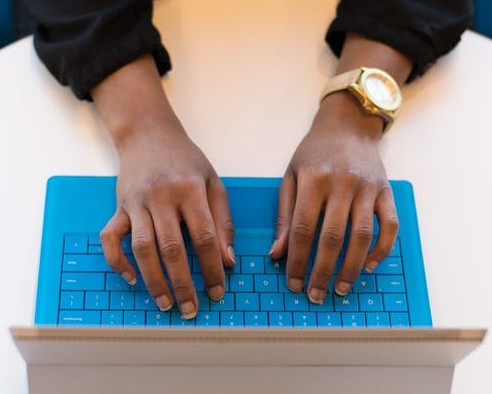 Children do school work at home. Families spend more time together. Since the children were not in school, this presented many challenges for families where both parents worked. Now, it may be that at least one parent is home, and in many cases, both parents are. That helps with the childcare situation a little better.
With all the inconvenience and uncertainty, this may actually work out very well for you if you have always wanted to try working from home. This situation may just turn out to be an unexpected blessing in disguise!
My Off and On Story
When I worked as a staff writer for a major publisher of Christian-school curriculum, the company provided each of us writers and editors with personal computers. That upgraded our process very much. I am grateful for the skills acquired during that time.
Later, I bought, with the blessing of my wife, my own personal computer. That was great for writing projects.
Then the internet came along, I worked as a free-lance writer for at least a year. Following that, I wrote and published my own books. FWB Publications published one of my books. Currently I am working on a project that has been accepted for by Author Academy Elite Publications.
I also became very interested in internet marketing. Then I signed up for Wealthy Affiliate, which provided great training for online marketing. Besides the training, they also provide a hosting service that will provide hosting for up to ten of my own websites (such as this one) for no additional charge. That actually is the main reason why I have stayed with them for so many years. That, and the fact that they continually update their training and services.
Serving as a bi-vocational minister gave me opportunities to have a variety of jobs outside of the churches I was pastoring. Some of those were high-paying. Some were part-time. There were some periods where I could devote most of my time to online activities. There were others, where I had very little time.
A start-up faith-based college asked me to work with them. It was like what often happened in my journey. Just as my online activities picked up, my "Day Job" would pick up even more. So my work from home journey has been an up and down experience, but it has been a very rewarding one.
Now, that we are all, except for essential businesses, having to stay home here in Illinois, there is again an opportunity to devote more time to online work.
How Some of my Online Skills Blessed Our Church
We had a national directive to limit our contact with others. The governor of the state of Illinois followed suit. Our church complied by canceling our services.
So, some of my previous online experiences have come in handy. We decided to have our Sunday morning services for the last two Sundays streamed through Facebook Live. Here is one of those videos.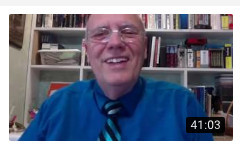 We also had our Wednesday Bible Study online or through the phone by using FreeConferenceCall.com.
The first Sunday, we just had the sermon preached while sitting at my desk at my home office. The second Sunday, our musicians uploaded a video right before the one listed here. It worked fairly well. We even had a special number by playing a video from my phone and holding it up to the camera.
A surprise came when one of our former church members from Georgia, over 500 miles away, sent us a message, asking when we were going to do this again.
Creativity Rises to the Top for Many During this Time
Many businesses are creatively retooling to meet needs during the Covid 19 shutoff. Some have switched over to making hand sanitizer. Others make ventilators for hospitals. Some make masks, and most recently, some contract to make hospital gowns. Some restaurants are optimizing their drive-through and carry-out options.
How will you be creative when you think about stay at home business opportunities?
You might want to consider a writing business, a speaking business (for the future when we are all released to be around people), or a coaching business.
This is a Great Time to Start an Online Business
If you have to be home anyway, whether you are temporarily unemployed, have reduced hours, or actually get released from your company, you might as well pursue stay at home business opportunities if you have that interest.
I mentioned Wealthy Affiliate earlier. You could check it out by clicking here.
If you would like a free report about Time Management for Writers, go to DrRandyCarney.com.
There are many opportunities beside these. You might want to write a book. If you are interested in a hybrid process between self publishing and traditional publishing, I highly recommend Author Academy Elite Publishing.
Conclusion
Many of us are having to practice social distancing for a while. Some of us will find that we have time to get to projects that we have been meaning to get to for awhile.
Maybe you have wanted to start a home-based business, especially and online business.
How wonderful would it be if this time off allowed you to start a new side hustle that allowed you to say goodbye to your day job forever (if that is your ultimate goal)!
You have heard it takes time and money. It is true it will take some money, but not nearly that of a fast-food franchise. Now you have time, take advantage of the situation.
If you would like to subscribe to my YouTube channel, just click on the video above and sign up when you get to YouTube.
You've heard my story. I would be interested to hear yours. How are you using this time off to your best advantage? If you have a story about online marketing, we would certainly be glad to hear it. Leave your reply below.
Wishing you the best in the short, and long, term,
Randy