Have you ever been discouraged?  That's a crazy question, isn't it?  Everyone has been discouraged at times.  Sometimes you're only discouraged for a short time, and that's good, and it's normal. You go through life and have your ups and downs.  You'll be discouraged for a while but you'll have a lot of good times.
Discouragement
But sometimes, the discouragement can go on for a longer period of time.  Sometimes, there can even be a medical diagnosis of depression. If it is a medical diagnosis, you may be given something to help relieve the depression.
Sometimes discouragement comes and it's not a result of a chemical imbalance or other medical condition.  It may be that Satan wants to come in and oppress and discourage you. In that case, there are spiritual battles going on.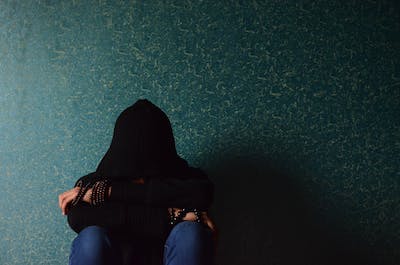 Sometimes it's a mental battle where you need to talk yourself into doing better and give yourself a little pep talk. 
While Rhonda and I were in Japan, I jokingly read out a statement from a book I was reading.  It was a quote from Joel Osteen.  It was something like, "Every day we have opportunities for little things to cause us anxiety and stress.  But when we dwell on these negative emotions, we allow something outside of ourselves to rob us of our joy.  We can choose to not let little things upset us"  (This is a paraphrase of the quote)
I read that for myself but I hope it helped some other family members as well.
Sometimes you can give yourself a pep talk and it will pull you out of your negative emotions and it will help you to be encouraged again. 
There are other times when it seems like it's just one thing after another and things are just piling up on you.  
You need to think about the fact that God can help you in times of discouragement. 
Psalm 39 (MEV)
1 I said, "I will take heed of my ways so that I do not sin with my tongue; I will keep my mouth muzzled while the wicked are before me." 2 I was speechless in silence;  I was silent to no avail, but my anguish was stirred up.3 My heart was hot within me; while I was musing, the fire burned, then I spoke with my tongue: 4 "Lord, make me to know my end,  and what is the measure of my days, that I may know how transient I am. 5 Indeed, You have made my days as a handbreadth, and my age is as nothing before You  indeed every man at his best is as a breath." Selah 6 Surely every man walks in a mere shadow;  surely he goes as a breath; he heaps up riches, and does not know who will gather them.7 Now, Lord, what do I wait for?  My hope is in You. 8 Deliver me from all my transgressions; do not make me the reproach of the foolish.9 II was speechless, I did not open my mouth, because You did it.10 Remove Your blow from me; I am consumed by the hostility of Your hand. 11 When with rebukes You correct a man for iniquity.  You consume like a moth what is dear to him; surely every man is vapor. Selah. 12 Hear my prayer, O Lord, and give ear to my cry; do not be silent at my tears for I am a stranger with You, and a sojourner, as all my fathers were.13 Turn Your gaze of displeasure from me, that I may smile, before I go away and am no more.
A Problem, A Time Frame, and An Answer
The above passage has the word "Selah" in there twice.  It means "so be it."  I've also heard that it's a musical notation and it shouldn't be read aloud. 
Discouragement can be for a short time or a long time.  Isn't it so good that when you come out on the other side, life is good and the sun is shining again?  
Today's post is about a problem, a time frame, and an answer.
A Problem
The problem is that of vanity or hopelessness.  In verse 5, it says that man at his best condition is vanity. There's a whole book in the Bible, Ecclesiastes, that talks about Solomon and what he discovered in life.
Solomon had asked God for great wisdom and God gave it to him.  But then he started experimenting and trying to figure things out on his own.  He started using some of man's wisdom and when it came to the end of the book, Solomon said it was all vanity and emptiness.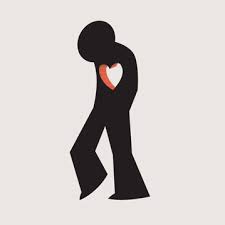 The conclusion of the whole thing was that you are to fear God and keep His commandments.
Solomon learned through wonderful blessings from God, wonderful wisdom from God, and then from experience. 
Some people say that experience is the best teacher.  I don't know if that's true, but it's the most effective and gets a hold of you the most.  But depending on how you use those experiences, it may not be the best teacher sometimes. 
Man at his best has the problem of vanity or emptiness or hopelessness.  
Verse 6 says that people are restless in vain.  
When I was in high school or college, there was a movie put out by the Billy Graham association called "The Restless Ones."  It chronicled the idea that young people were restless because their souls were empty.  They were experiencing emptiness and meaninglessness in life. Many of them tried to cope with that by turning to alcohol. 
These days, many people are taking illegal drugs for the same reasons: to remove feelings of hopelessness and restlessness.  
Sometimes people will try to heap up great riches trying to fill the emptiness in their souls.
You Can't Take it With You
There was a man who made a bargain with God.  He said, "God when I leave this life, I would like to take one suitcase with me." (Of course, this isn't how it works, but it's for illustration purposes.)
God said, "Yes, you may bring the suitcase."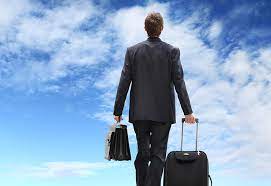 The time came that the man died, and he stood at the gates of Heaven with his suitcase.  He was told he couldn't come in with it.
"It's ok," the man replied, "I got it approved."
After checking, it was discovered that God had approved the suitcase and the man was allowed into Heaven with it.
The angel who had let the man in asked, "What is it that is so precious to you, so special, that you had to bring it to Heaven with you?"
The man put his suitcase on the ground and proudly opened it.  When the light hit the contents, piles of gold lit up from inside.  The man had acquired all these earthly riches, and God had allowed him to bring them to Heaven. 
The angel who had let the man in looked at the suitcase, and then all around him and asked, "You brought pavement?"  (Revelation 21:21)
People try to gather material riches to fill the void inside themselves. 
Filling the Void
Everyone has an emptiness inside that they try to fill. Some try to fill it with alcohol, some try to fill it with drugs, and some people try to fill it by pouring themselves into their job. Some people try to fill that void with relationships, good or improper ones. 
Only God can fill that emptiness that is in your soul. 
The Gangster and The Preacher
There was a man named Nicky Cruz who was born in Puerto Rico. His parents worshiped evil beings, so Nicky didn't know anything about God, or Jesus.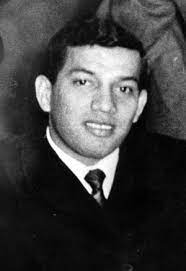 Nicky was trying to fill the emptiness in his life. He tried filling it through violence and gaining power. It got so bad that his family couldn't handle him so they sent him to live with relatives in New York. 
Nicky didn't do much better in New York.  In his quest to fill the void, he got involved with a street gang called the Mau Maus.  Like all street gangs, they were involved in violence.  Sometimes they would have a "rumble" (like a war) with opposing gangs. They would use metal trash can lids as shields and come armed with baseball bats and knives.  There would often be deaths during the rumbles. 
Nicky was seeking power.  Drugs were rampant. 
In 1958, a few states away, in Pennsylvania, was a preacher named David Wilkerson.  One day, he saw a newspaper article talking about 4 young men who had been charged with murder.  At that moment, God spoke to his heart and told David to go speak to those 4 boys. They needed to know about the love of Jesus. 
So, David Wilkerson traveled to New York in an attempt to see the young men.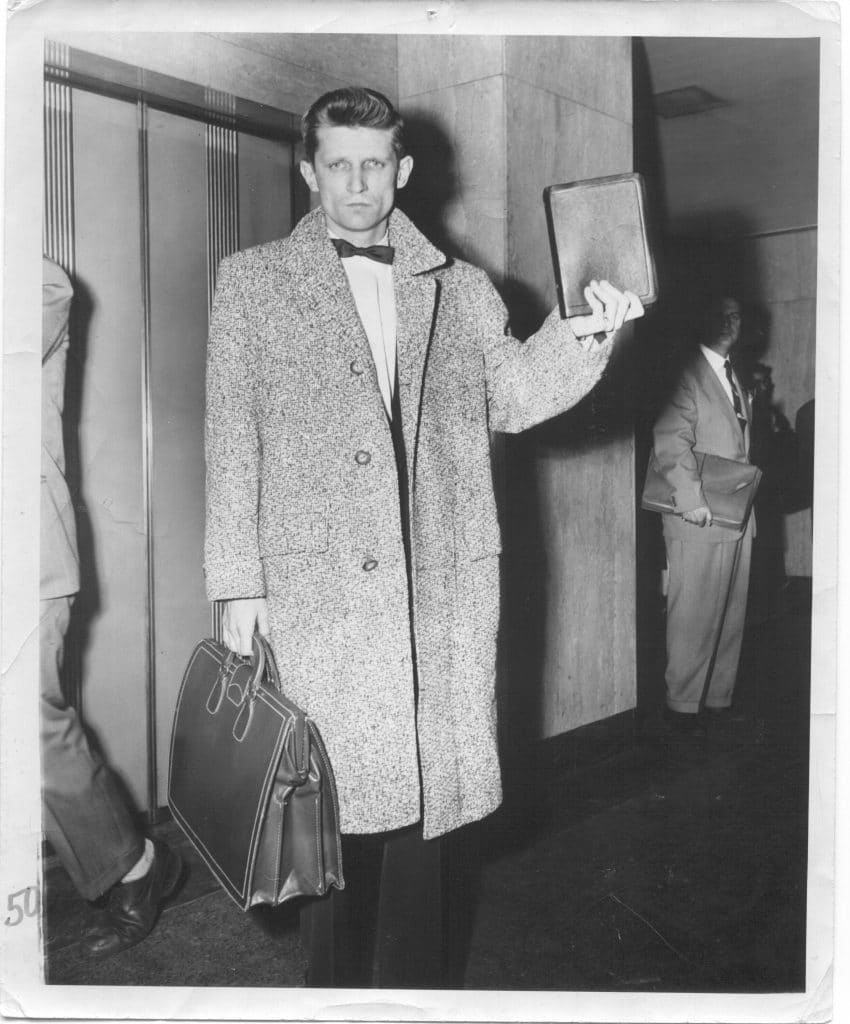 When he arrived where they were being held, they would not let him in.  But a reporter saw him and asked his name.  He told them it was David and they asked him to hold up his Bible.  He did, and flashbulbs went off all over. 
He never did get to see those 4 boys, but his picture was in the newspapers in New York. 
While in New York, David Wilkerson heard about the street gangs, and he wanted to see if he could do something with them. 
He heard about the Mau Maus and asked if he could meet their leader. The leader was Nicky Cruz. 
On one occasion, Nicky commented on David's shoes, saying that they were nice and probably pretty expensive.  David removed them and gave them to Nicky and walked away. 
Another time, David met up with Nicky and the young man pulled out a switchblade knife in an attempt to intimidate and frighten the preacher.  
David said, "Nicky, you can cut me into a thousand pieces, but every piece would cry out, 'I love you and God loves you.'"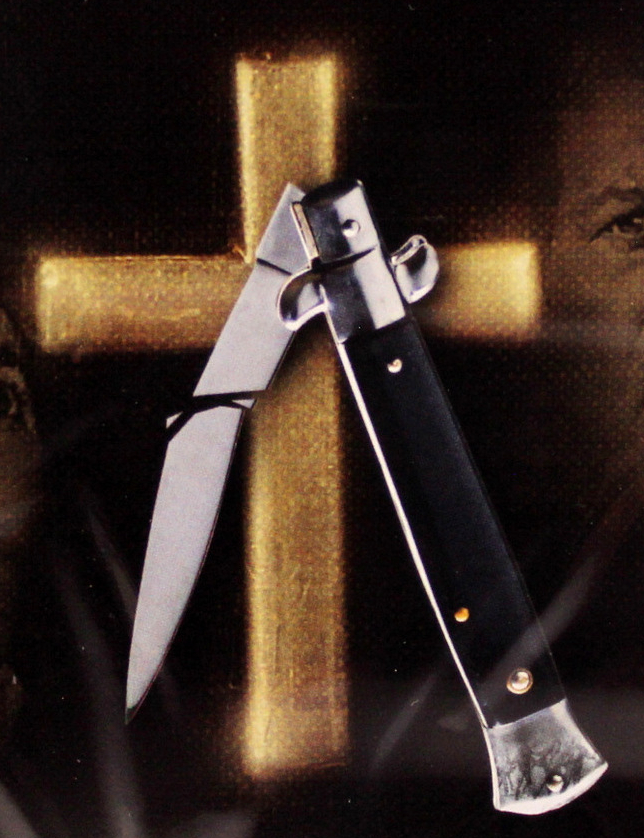 Nicky didn't know how to handle that, and he put the knife away. But what David had said stayed on his mind. 
David found a local pastor and together, they decided to have a church service and invite many of the local gang members.
They rented a building and rented school busses and the busses went to the different neighborhoods and picked up members of the gangs.
Regular church people were sponsoring the event. They were skeptical if any of the gang members would attend. But to their surprise, the busses began to arrive and members of the different gangs began to get off the busses. Members of the street gangs came in and sat down in the service. 
That was amazing as it was and you may have thought God was really going to do something.  But the scene quickly dissolved into chaos. 
One attendee of the service stood up and lifted his shirt and claimed that a member of a rival gang had stabbed him. The tension began to build.
Then a young lady got up to sing a special. In the movie "The Cross and the Switchblade" (a movie based on the book of the same name by David Wilkerson) a young man stood up on his seat during her song and began to dance.
Then David Wilkerson went to the front.  He didn't know what to do and didn't know how to handle the situation. He realized it could be a dangerous situation for the church people in attendance and could lead to an all-out fight. 
He had no words, so he just walked to the pulpit and bowed his head. Amazingly, the room grew silent.
Nicky Cruz was in that service. 
There's an emptiness, a longing, in your life. 
That's the problem.
Then there's the time frame. 
The Time Frame
On your tombstone will be the date of birth, and the date of death. Between those two dates is a little punctuation mark; a dash.
Someone has said that's what life is like: you're born and you die and in between is the dash. 
Scripture says that, as well.
When you think about a grain of sand and compare it with all the sand on the beach, one grain of sand is pretty small.  A single grain of sand compared with all the sand in all the oceans is very small.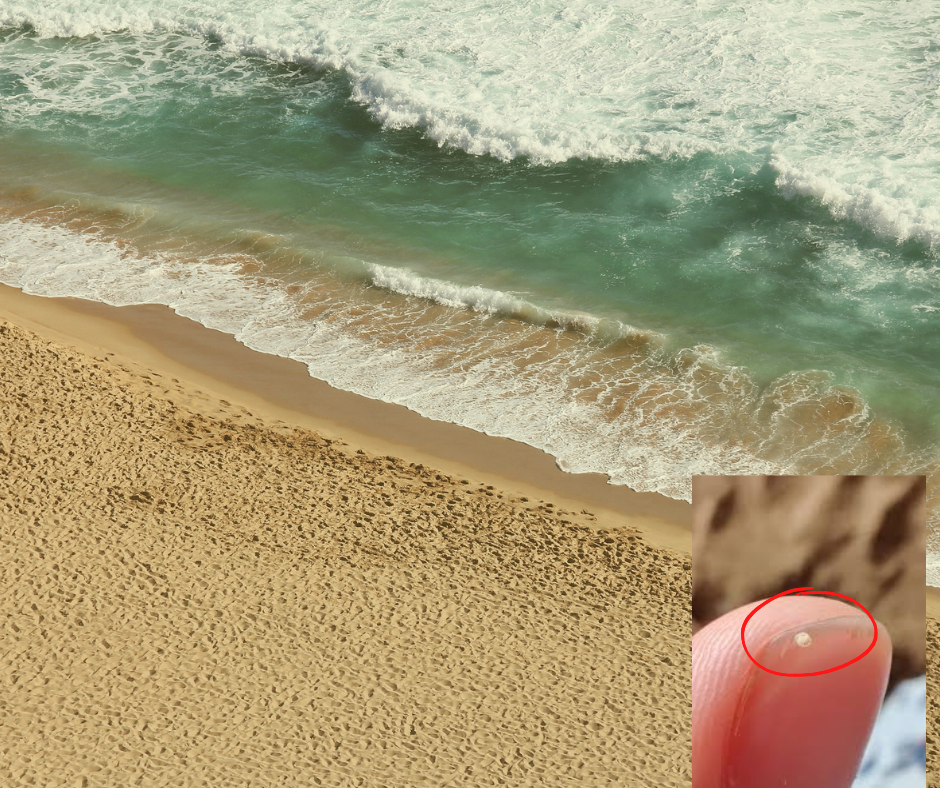 People focus so much on their lives here on Earth, but compared to eternity, it's like a grain of sand or the little dash between the date of your birth and death. 
Some of you have been around for quite a while, but still, compared to eternity, it's like a grain of sand. 
Verse 4 talks about the "measure of days."  You can measure your days.
In verse 5 it talked about days being a handbreadth, which is not very wide. (usually 2 ½ – 4 inches)  This is referring to that dash that's on the tombstone.
In the book of James, it says that life is like a vapor.  It appears for a moment and vanishes away. (James  4:14)
You can look up at the sky and see clouds.  When you get into an airplane and fly toward the clouds but you don't bump into them, it's like fog.  You go through it and then it disappears.
You can see steam coming out of a tea kettle when it boils. It's a vapor that appears for a little while and then it vanishes away. 
That's what your life is like.
It may seem that I'm adding to the emptiness and discouragement by talking about this, but it's a reality.
If God is telling you to do something, you need to do it now and don't put it off.  
That's one reason why the Bible says today is the day of salvation. (2 Corinthians 6:2)
You don't know what the day may bring forth.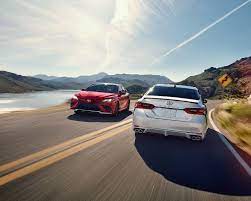 I often say we come within 3 feet of death when we go to church because we pass vehicles going in the opposite direction. (When we were in Tokyo, I think it was more like 12 inches!)
Life is short.  If you have any inclination of coming to Christ, you need to do it now. Don't put it off. Don't wait until it's too late.
That's the time frame. 
But there is an answer!
The Answer
Verse 7 says your hope is in God. 
Verse 8 says you can pray for deliverance. 
Verse 13 says you can ask God to spare us.  
God can fill the emptiness within you and give you purpose in your life.
Nicky and David
I left the story of Nicky Cruz with him being in the service with the other gang members. David had just prayed and it got quiet. 
After the prayer, one more event was scheduled before the preaching was to begin: an offering. 
The local pastor was really counting on that offering because his church had gone into debt preparing for this special service. 
Instead of asking the ushers or members of the churches who were in attendance, the Lord impressed upon David to have some of the gang members take up the offering.  He called on Nicky, among others. 
They agreed and were given buckets (think KFC) to collect the money. The gang members started to take up the offering.
When they got to the people who were obviously regular church-goers, they held out the buckets.  If nothing was put in, the gang members would just stand there holding the bucket.
Other times, the amount put in wasn't satisfactory to the gang members so they would just shake the bucket.
I guess they got a pretty good offering. 
After they were done collecting, they were to bring it back to Pastor Wilkerson. When they got down to the front, he asked Nicky to bring the offering up on the stage to him.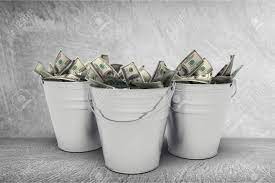 The other gang members got excited.  See, there was a set of stairs to the side of the stage, a curtain, and behind the curtain was a door that led outside. Nicky could just walk out that door with all the money. The other gang members were sure that's what he was going to do.
The thought crossed Nicky's mind as well.  Then it occurred to him that David Wilkerson trusted him. At that point, Nicky made a decision.
He turned away from the door, walked out from behind the curtain, approached Pastor Wilkerson, and said, "Here's your money, preacher."
The service continued.  The quiet continued.  David preached about the unsearchable riches of Christ and about how life can be empty and meaningless.  
Then he preached about how Christ can come into your life and give you meaning and purpose. 
Then the time came for the altar call. After just a few moments of hesitation, two or three of the hardened gang members came to the front to accept Christ.  Nicky Cruz was the first one there!
They realized that without Christ, there's no hope. He came in and filled the emptiness in their souls. They had a new purpose in their lives. 
About 15 years ago, Nicky Cruz came to Carbondale, Illinois (a college town not far from my home), and a group from the church I was attending went and heard him preach.
Having read the story, it was interesting to hear some of it from his perspective. He talked about how "Wilkerson" came and talked to him.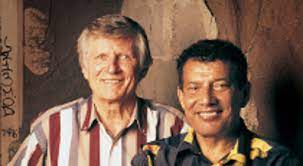 Life at its best, YOU, at your best, are vanity. But God loves you. God loves you so much that He gave His only begotten Son to die on the cross to pay your penalty for sin. (John 3:16)  By accepting Jesus as your Savior, He will come into your life and make it new. He can change your life.  He changed Nicky Cruz's. 
Make the Most of Your Dash
Maybe you haven't gotten involved in a street gang, and maybe you haven't lived a life of violence.  But most of the time, when you get in the quiet recesses of your soul, you realize that there is a place there that is just the size of God, and nothing or nobody else can fill it. 
You need to accept Christ. Let Him come into your life and fill your soul. 
If you've never come to Christ, I invite you to come to Him today.