If you really want to know how to get clarity and be ahead of the game for writing your book, then this writing great book proposals secret holds the key you need to succeed. It tells why every author needs to write amazing, irresistible book proposals. I will mention a resource later that will help if you want to avoid having to spend hours struggling to write book proposals.
The Point Of This Secret Is: The Book Proposal Is One Of The Most Important Parts Of Any Book-Writing Project
The important thing for authors to understand with this secret is that you need to have an amazing book proposal to stop the right people in their tracks and make them pay attention. Agents or publishers are the people who need to see your proposal if you go the traditional publishing route.
As a authors, here's what I mean: if you don't have a great book proposal, agents will walk (or click) right on by your offer without ever taking a look.
Everyone needs to know this because without a great book proposal, you could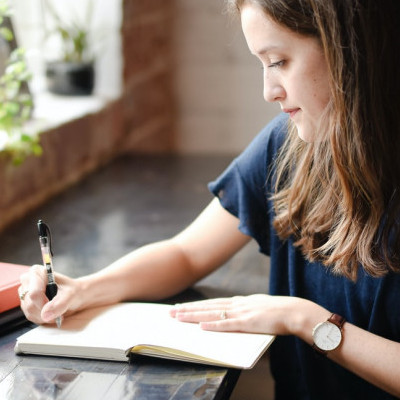 have the greatest book in the world, or the greatest book idea ever, and hardly anybody will see it because no agent or publisher stopped to take a look.
Next you need to:
1. Pay attention to the fact that you need a great book proposal to get a great agent.
Agents are the gateway to traditional publishers. Many of them have relationships with each other. The recommendation of a good agent goes a long way toward getting a publisher to consider your book.
In a few cases, a publisher will allow book proposals to be submitted drectly from the author. In those cases, it is imperative that you have an attention-getting proposal. Many publishers are overwhelmed by proposals. Publishing houses have been notorious for having slush piles. You don't want your proposal to be in such a pile. Then, it may be an assistant that goes through the pile. Agents have assistants too.
You want to have such an amazing, attention-getting proposal that it will be interesting at first glance
2. Realize that even if you self-publish, a great book proposal will prepare you for marketing your book.
In today's world, authors that are picked up by traditional publishers still have to do a ton of marketing of their own books. If you self publish, the marketing will be all on you, unless you hire a publicist. The process of creating a book proposal will help you to be ahead of many other self publishers.
Another type of publisher is called a hybrid publisher. These publishers have elements of both self-publishing and traditional publishing. Many traditional publishers will require you to create a book proposal just for the reasons I mention here.
3. Most of all, realize that creating a book proposal will clarify your entire writing process.
Part of your proposal will require a synopsis for each chapter. That is a great start for your book. I recommend a special type of writing plan. The synopsis part of your book proposal will be a great foundation for this expanded writing plan.
Did this get you excited? Well, if you're an author who wants to get clarity and be ahead of the game for writing your book, check out this highly effective course on writing great books. In it, I cover "How To Get Your Book Proposal Written (In Just a Day or Two) WITHOUT Hiring An Expensive Publicist!"
You can get it right here. Enroll now!