This is the third in a four-part series on mistakes that Christian family members make, when dealing with one another, without realizing it. In the first part, I discussed the mistake of not knowing how fragile your family members are. You can read the first post and watch the video here.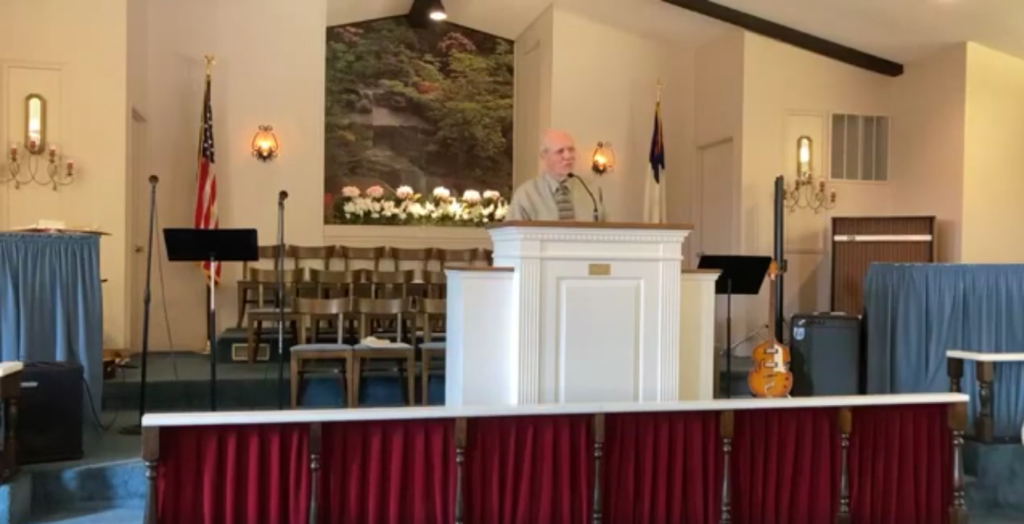 The second post dealt with the importance of encouraging words. Read that here.
In this third post, I'll talk about understanding how general attitudes of encouragement benefit the entire Christian community.
Building Up
Romans 15: 1-6 (MEV)
We who are strong ought to bear the weaknesses of the weak and not please ourselves. 2 Let each of us please his neighbor for his good, leading to edification. 3 For even Christ did not please Himself. But as it is written, "The insults of those who insulted You fell on Me."[a] 4 For whatever was previously written was written for our instruction, so that through perseverance and encouragement of the Scriptures we might have hope. 5 Now may the God of perseverance and encouragement grant you to live in harmony with one another in accordance with Christ Jesus, 6 so that together you may with one voice glorify the God and Father of our Lord Jesus Christ.
I recently posted a blog about humility and how it can help a marriage. The edification, or "building up" can help a marriage as well.
But it goes far beyond marriage and enters into our relationships with one another. Remember, marriage is a picture of the relationship between Christ and the Church.
Ephesians 4:11-16 (MEV)
11 He gave some to be apostles, prophets, evangelists, pastors, and teachers, 12 for the equipping of the saints, for the work of service*, and for the building up of the body of Christ, 13 until we all come into the unity of the faith and of the knowledge of the Son of God, into a complete man, to the measure of the stature of the fullness of Christ, 14 so we may no longer be children, tossed here and there by waves and carried about with every wind of doctrine by the trickery of men, by craftiness with deceitful scheming. 15 But, speaking the truth in love, we may grow up in all things into Him, who is the head, Christ Himself, 16 from whom the whole body is joined together and connected by every joint and ligament, as every part effectively does its work and grows, building itself up in love.
*Other translations read, "the equipping of the saints for the work of ministry." If you are a believer, you are a minister and a servant of Jesus!
Barnabas, Paul, and Mark
The Bible tells of a man named Barnabas. His name means "Son of Encouragement". Christianity could be very different were it not for him.
Saul (Paul after his conversion) was not a nice man! He persecuted Christians full-time. He got letters of authority permitting him to arrest and imprison them. When Stephen (the first Christian martyr) was being stoned to death, Saul didn't even try to stop the mob. In fact, he offered to hold their garments so they could throw the stones more easily. Word quickly got around that he was not someone Christians wanted around.
Then, while on the road to Damascus, he met the living Christ! Saul became Paul and his life was changed. He was excited about his encounter and wanted to tell everyone about his newfound faith. But who would listen to him? His reputation preceded him.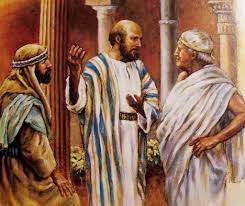 He thought he could go to the apostles, and get their endorsement, and then the people would listen. But the apostles wouldn't receive him.
Then, the man named Barnabas heard Paul's story and believed it. Then Barnabas took Paul before the apostles, and they listened to him and believed his story.
Paul went on to become one of the greatest preachers the world had seen. He planted churches and went on mission trips. On his first mission trip, Barnabas and his relative Mark accompanied him.
Because of the difficulties they faced, Mark left the journey early. Paul resented him for it. When it came time to plan for the second missionary trip, Barnabas again wanted Mark to go. Paul would not allow it. It caused contention between the two and Paul and Barnabas ended up splitting. That's when Silas came into the picture.
On the surface, that looked like a bad thing. However, what wound up happening is that the Gospel was spread even further! Near the end of his life, Paul asked for Mark to be sent to him. They were reconciled, and Mark wrote the Gospel of Mark; perhaps the first of the four Gospels. If that is the case, Matthew and Luke could have gotten much of their information from him. Their was no jealousy or plagiarism. It is, however, one way the Holy Spirit could have caused the working of the synoptic Gospels to have come about. The "synoptic" part (like synonyms) refers to these Gospels covering many of the same events – yet each presents a different emphasis. Mark may have been written first, and may have become the foundation for the other two. At any rate, Mark became a Gospel writer.
What would have happened if Barnabas had not encouraged these two men?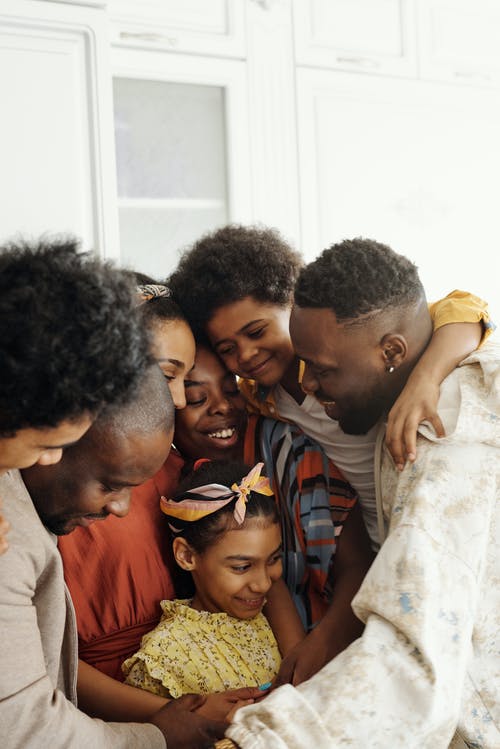 I challenge you to consider how your encouragement of others can have a far-reaching impact. Put the practice of encouragement into your own family today. Then spread it out to the rest of the people you come into contact with.
Thank you for reading. I hope you are enjoying this series. Part four is coming up shortly. Until then, check out other posts on Randys' Blogs and remember to subscribe to my YouTube channel.
May God richly bless you.