Making adjustments to improve your time focus
In the last several blog posts, I've been talking about improving your marriage. I'm continuing on that topic today.
I have been talking about the general topic of the importance of meeting each other's needs in marriage.
Recap
I started off with the first step of making a list of needs. That started off with a premade list. I suggested that as you looked over it and saw something that you felt was left out, put it on your list. If each of you added something, you would have wound up with 12 items on your list. If only one of you added something, there would have been 11 items on your list. If both of you were satisfied with the pre-made list, you would have 10 items on your list.
Then each of you went through and ranked each item on the list in order of importance with one being the most important.
After that, you traded your lists and discussed the ranking you gave each item.
That was the first step.
The second step was how what you learned from the process of making and trading the lists helped you to have a greater understanding of each other as husbands and wives. Just knowing that you have a greater understanding of each other's needs could benefit your marriage quite a bit.
In this step, you're moving on to actually doing something with this list.
Last time, I talked about reordering your priorities. There, you saw that you had made a commitment to work on those projects in ways that would benefit your marriage.
Here, I'm talking about looking at the top one, two, or three needs that your spouse has. You want to work on making sure those three needs are fulfilled.
So the first part of this was reordering or ordering your priorities.
Now the second part of this is making adjustments to your time and focusing on long-term goals.
Focus on Your Lifetime Goals
What you want to do is to figure out the lifetime vision for your marriage as husband and wife and how focusing on each other's needs can benefit your marriage.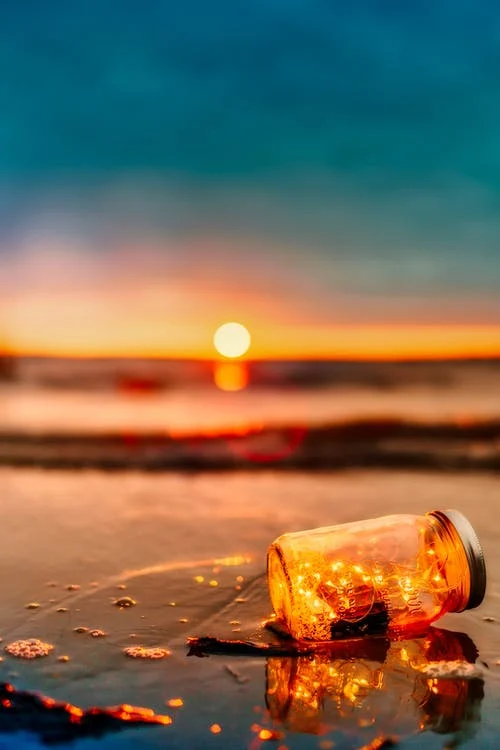 This is sort of similar to an exercise that time management experts have come up with in the areas of business. But this will also work in your personal life. In fact, one of these exercises helps you to learn how to get control of your time and your life.
So basically, they talk about if you were to live for a longer period of time, say five or 10 years what would you most want to accomplish before you were to pass away? Write down some ideas.
Then you would do a shorter period of time; maybe 1-3 years. What would you want to accomplish in that time period?
What if you were told you only had six months to live? What would you want to accomplish?
Okay, so now you should have come up with a list of several ideas. Next, you're supposed to pick out the top three and then narrow it down to one major one.
When you have looked at the list of needs that your spouse has identified, what are your lifetime goals when it comes to helping your spouse feel fulfilled in your marriage together?
You want to come up with long-term lifetime goals.
Break Those Down to Yearly Goals
The next step is to break it down to a yearly goal.
What would you hope to accomplish this year in improving your ability, actions, and time spent on helping your husband or wife feel fulfilled by meeting their basic needs?
Come up with a plan for two or three goals for the year that will entail meeting your spouse's needs.
Break Yearly Goals Into Quarterly Goals
Then break it down further into quarterly goals.
So what you'll have is lifetime, yearly, and quarterly goals. These are long-term goals for this aspect of improving your marriage.
On the quarterly, you may have identified the top three yearly goals and you may just want to focus on one of those during the quarter.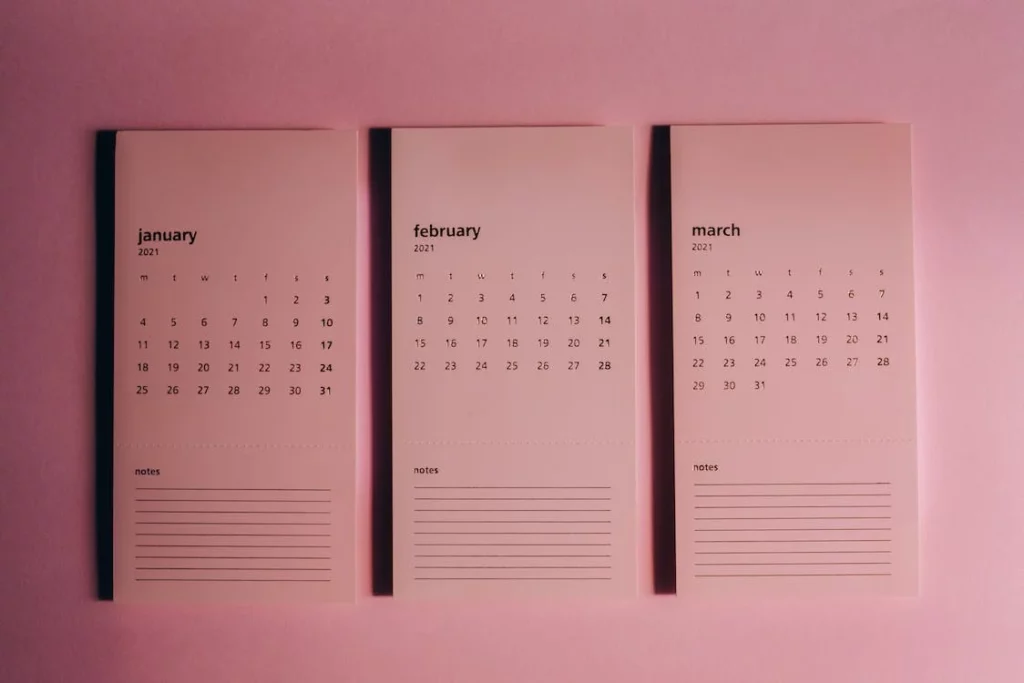 As you think about that yearly goal, it's a good idea to have maybe four steps to make that goal come about. Then you would want to focus on one of those steps each quarter.
But let's say you only have two steps. In that case, you would have two quarters focusing primarily on one of those.
I know this is a little bit vague, but the idea is that you have a lifetime goal and a yearly goal, and you want to break it down to a quarterly goal.
I suggest that you have one to three goals to focus on for your marriage for this quarter.
Basically, what you're trying to accomplish is making adjustments in your marriage to improve your focus on meeting your spouse's needs.
If you just get the list, and you just get the understanding but don't pursue improvement, then you don't have the greatest benefit that you could have if each of you were to focus on meeting your spouse's needs in a greater way.
In order to do that, you have to deal with time.
Benjamin Franklin said that time is what life is made of. Someone else said what you cannot put into time you cannot put into your life. If your life is already full, and your time is already claimed, which probably is in a lot of areas, in order to improve your marriage, you can not change.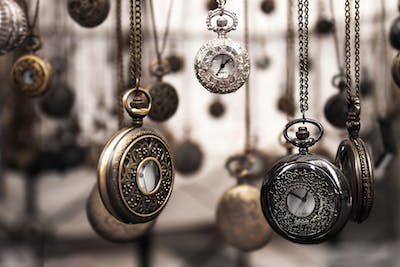 You're going to have to put in some time, so you're going to have to adjust your time to focus on your goals for your marriage. That may mean that you would have to cut something out.
Again it is a matter of priorities.
What is most important to you? How important is your marriage? In order to work on improving your marriage, you're going to have to cut something out. You have to figure out where and when you are going to do certain projects or actions.
I hope this has been helpful to you as you are focusing on your marriage. If you already have a great marriage, may it be an even greater delight for you. If you've had some challenges in your marriage. I pray that this aspect of your marriage will revolutionize your life.
If you're interested in the rest of this series (so far) or other posts about marriage click here. The link will take you to my blog where you will find the other posts.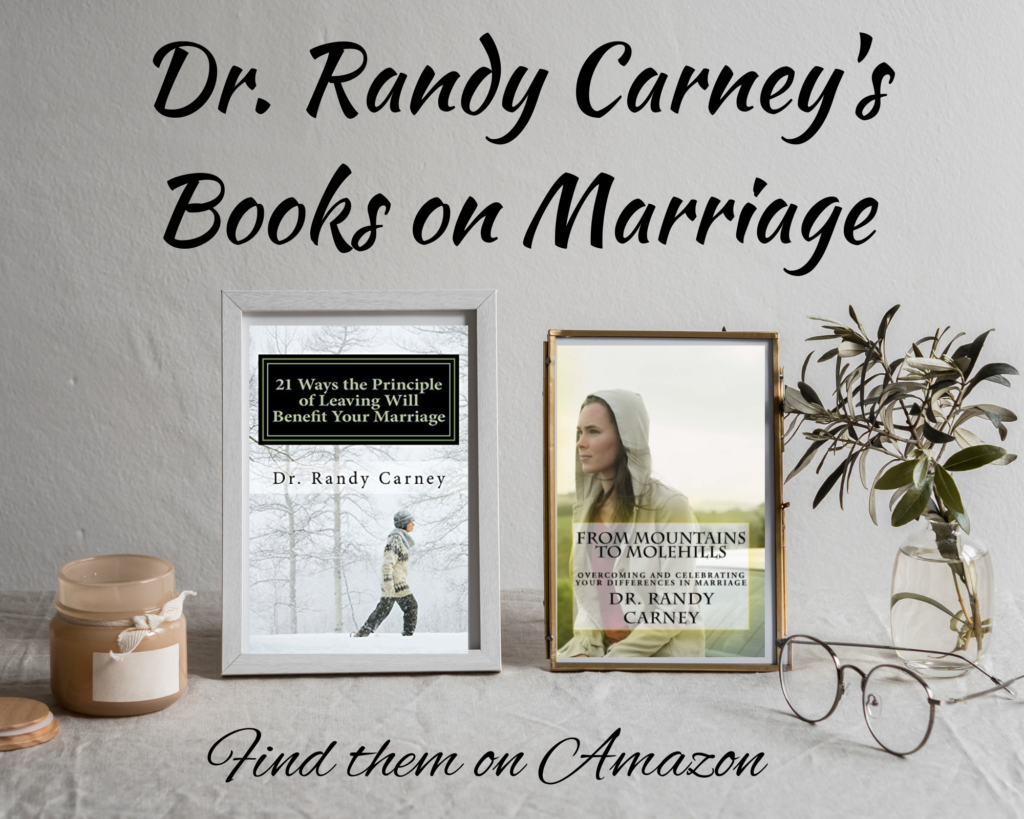 There are also three books you might be interested in. Two of them have to do with marriage. The first one is "21 Ways the Principle of Leaving Will Benefit Your Marriage" and the second one is "From Mountains to Molehills: Overcoming and Celebrating Your Differences in Marriage."
The other book you might be interested in is "How to Write a Book in 28 Days or Less Without Stressing Yourself to Death."
I'm Randy Carney, wishing you the best in your marriage