This challenge is for husbands to love their wives as Christ loved the church.
I have a little box at my home. It has engraving on the top that reads, "Everything Men Know About Women".  When opened, the box is revealed to be empty.
Doris and Maurice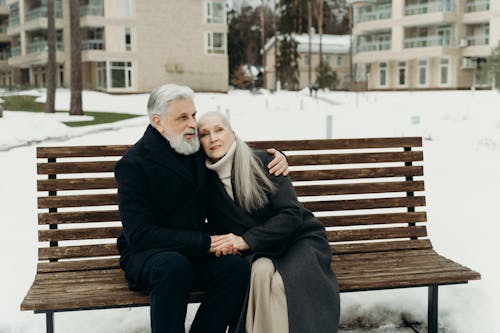 Doris and Maurice went to visit the doctor.  Maurice was having some physical problems.  They appeared to be very serious, and Maurice was wondering if he was going to survive.  Doris went in to speak with the doctor, who began explaining that Maurice was overworked and extremely stressed.  It was so bad, in fact, that Maurice may not make it!  But, the doctor, said, there is hope.  Eager to help her husband, Doris asked what could be done.  The doctor said, "For the next six months, you must do these things daily, without fail.  In the morning, greet him with a big kiss.  Tell him good morning and wish him a good day.  Then, go make him a nice breakfast.  After breakfast, encourage him to go sit and relax.  Throughout the day, don't bother him with chores or problems around the house.  In the evenings, prepare his favorite suppers.  When he's finished eating, guide him to the television, give him the remote, and encourage him to watch all the sports he wants.  Do all this, and after six months, your husband will be fully recovered."  Sitting in the car after leaving the doctor's office, Maurice asked Doris what the doctor had said.  She looked at her husband and told him, "He said you're going to die."
Here, though, the shoe is on the other foot. 
The Scriptures – Husbands Love Wives
John 15: 13 ~ Greater love has no one than this: to lay down one's life for one's friends. (NIV)
Ephesians 5: 25-32 ~ Husbands, love your wives, just as Christ loved the church and gave Himself up for her to make her holy, cleansing her by the washing with water through the word, and to present her to Himself as a radiant church, without stain or wrinkles or any other blemish, but holy and blameless. In this same way, husbands ought to love their wives as their own bodies, just as Christ does the church – for we are members of His body. "For this reason a man will leave his father and mother and be united to his wife, and the two will become one flesh." This is a profound mystery – but I am talking about Christ and the church. However, each one of you must love his wife as he loves himself and the wife must respect her husband.
For a Cause – Husbands Love Wives
I want to begin by saying that people are willing to give their lives for a cause.  We've got military members all over our country who have given their lives for a cause. 
In the Bible, there is the account of Ester.  Haman came and told the king that some people who wouldn't bow down, and wanted to have them executed.  He was looking to exterminate the whole Nation of Israel. Ester was in the harem of the king, and her uncle Mordecai came to tell her of Haman's plan.  Even though the king had not sent for her in 30 days, Ester went to him, at great risk to herself.  The king was merciful, and Ester saved her people.

Then there's the story of Shadrach, Meshach, and Abednego.  In the town they lived, there was a huge statue.  The people had been commanded to bow down and worship the statue whenever the music played.  These three men refused.  King Nebuchadnezzar asked if they would bow, and they said no.  He asked if they thought their God would deliver them.  Their response was, "We don't know if He will or not, but we will not bow down."  So the furnace was heated.  In his anger, the king ordered it to be heated 7 times hotter than usual.  It was so hot that the ones who put the 3 men in died from the heat. While watching from a safe distance, the king looked into the furnace and saw FOUR men walking around inside.  The fourth was the Son of God!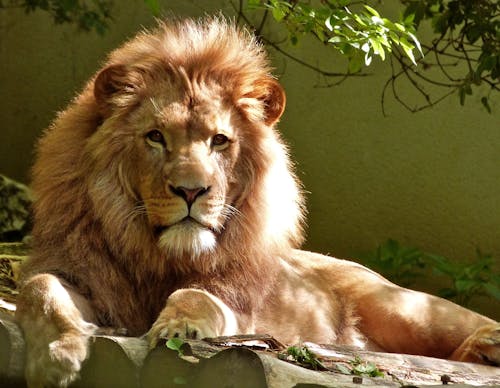 Daniel was told he could not pray to any other god other than the "official" god of the kingdom.  Daniel didn't change his ways, though.  He still prayed, daily, to the true God.  He didn't do it in secret, but where anyone could see him.  He, too, was brought before the king.  He was thrown into a den of hungry lions.  An angel came and shut the mouths of the lions.  The next morning, the king approached the lions' den and asked if Daniel's God was able to save him.  Daniel replied that He had, in the night, saved him from the lions jaws.
I recently saw an advertisement for a western film starring Audie Murphy.  He was an actor, yes, but he was also one of the most decorated soldiers in World War II.
These stores all tell of people who were willing to die for a cause they believed in.
A Command for Husbands (and Wives)
In the passage in Ephesians, Jesus is speaking to husbands, telling them to love their wives as Christ loved the church.  How much did He love the church?  He died for it!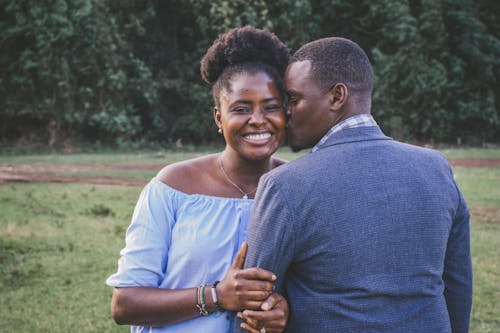 As husbands, this isn't always an easy thing to do.  It's even more difficult when there isn't encouragement coming from the other side.  There's a responsibility for the wife, also.  The same passage in Ephesians says that a wife is to respect her husband.  Sometimes, men will not do things in the home, but will drop everything to help the widow lady next door.  The wife wonders why he would do that?  It is possible that the neighbor is appreciative and thankful while the man receives no recognition in his own home. 
The command is there regardless.  Just like the command for the wife to respect her husband is there.  Even if the husband doesn't do what he's supposed to, the command is still there.
The ultimate challenge is this: Husband, love your wife so much that you would die for her.  Romans 5:8 says that while we were yet sinners, Christ died for us.  That's why we should do it. 
Daily Decisions
We make daily decisions.  Maybe you've been selfish in the past, and maybe you've failed.  Don't let past failures hinder you.  Remember, every day you wake up is the first day of the rest of your life. The failures of yesterday are gone.  It is a new opportunity to get it right.  You can repent of past failures and make a decision to live for God.
Is your marriage not a cause worth fighting for?  Some people may think that it would be better to "throw in the towel". 
I'm not a marriage counselor, although I sometimes preach about it and write about it like I'm doing here. I had a friend who came to me and said he and his wife were having some struggles and he wanted to come talk to me.   I agreed to speak with them for a span of 6-8 weeks.  I didn't want it to go on endlessly.  I His wife was close with my wife and would talk to her sometimes, as well.  There were times when the wife was discouraged and talked of divorce.  My wife told her that she didn't realize the impact of what she was contemplating.  The finances would suffer, the children would suffer, and they would both be lonely. 
If you've been down this road and have gotten divorced, I'm not looking down on or judging you.  You may have handled it better than I could have.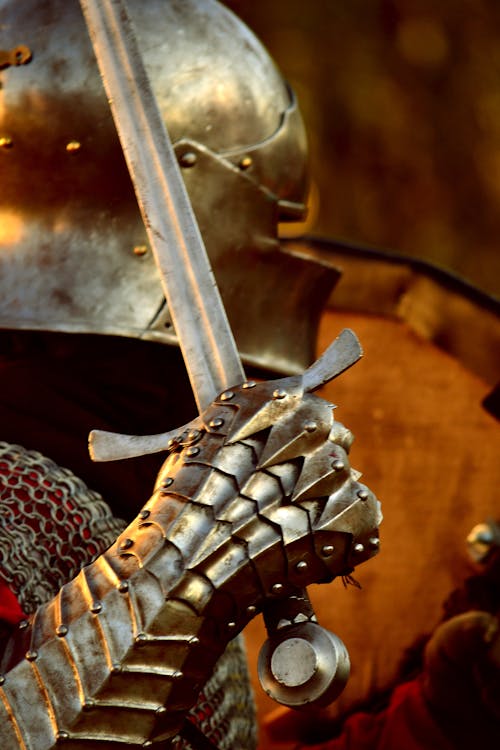 What I am saying is that your marriage is a cause worth fighting for!  Even if the sides aren't "even".  Wives, respect your husbands even if he doesn't love you like he should.  Husbands, be willing to lay down your life for your wives, even if she doesn't respect you as she should. 
We've heard stories about people who have seen a child in the path of an oncoming vehicle, and that person pushed the child to safety while losing their own life.  That's because they were willing to die for that child; that cause.
The time may come when we have to take a stand for religious freedom.  Will we be willing to give our lives for that cause? How far would we be willing to go?  Would we be willing to be put in jail?  Throughout history, God's people have taken a stand regardless of the consequences. 
I pray that this will be a new challenge to each of us.  Let the yesterdays of marriage be gone and make this the first day of the rest of your marriage.  It is time to be willing to stand up and give your life for that cause.