For the last several weeks, because of the corona virus situation, we have had online church services. In the process, it has honed my skills in using Facebook Live, making YouTube videos, and utilizing some of the material to give blog content. This actually helps with great tips for novice internet marketers.
I work with many authors, some of them beginning authors, and others who are interested in internet marketing.
Another niche I am beginning to target is that of bivocational ministers. These individuals work many hours with almost two (or sometimes it is not just "almost") full-time jobs.
What some of them don't know is that they already possess transferrable skills that could provide a great second job outside their ministries. Wouldn't it be great if they could have more flexibility of schedule and provide for their families at the same time?
They already have skills in writing, but they may not feel like they do. They certainly have skills in public speaking. Probably, for many of them, adding skills in internet marketing is their greatest need.
Why is the topic of online church services so important for providing tips for novice internet marketers?
Internet marketers know the importance of updating their websites. If they are members of a church and are comfortable in talking about their faith making them who they are, then this need for online services gives just the opportunity to learn more about utilizing video if they volunteer for the task.
Even if they are novices in utilizing video, this task will thrust them into on-the-job learning for these skills.
They may, like I am doing right now, add some of the videos to their own blogs. This gives them extra bang for the buck. They are already doing work for the church. Now they can benefit their own websites by adding new content.
What is your purpose in doing this interview about online church services for internet marketers?
I am just wanting to encourage all of us to get more comfortable with video content. For the bivocational minister, I want to show how this can increase both his skills, and how it can drive new traffic to his website.
What results have you gotten with online church services?
Our congregation has been able to continue worshipping without us having onsite services. Some outside of our congregation have joined us by video too. It has widened our ministry somewhat.
One encouraging thing to me was that a friend from my very first pastorate has reconnected and has (she says) been blessed by the videos.
How long did it take you to get where you are today with your online church services knowledge and experience?
I have been doing internet marketing off and on for about 12 years, so I have accumulated a lot of experience during that time.
Does it consume most of your day, or is it only on a periodic basis?
Since we are doing the services live, it does not consume most of my day. I always have to prepare for sermons anyway. The time I spend in church is just the same, except I am in front of my computer camera at my desk at home.
The setup time is minimal. To transfer the video to YouTube does take some time, but it is not a terrible amount. The YouTube video then can be used for replays and for content on my blog.
What made you decide you wanted to concentrate on online church services?
I had always been intrigued by the idea anyway, however, since many churches are not able to meet during this time, there were people who were looking for options to worship. We already had a Facebook group set up, so it was easy to plug into that.
If you could start all over again with online church services, what would you do differently?
I might try to learn about using "Be Live" for the video. It would allow having more than one person on the screen at a time, but what we are doing is fine.
What's the #1 FREE software to help internet marketers succeed with online church services?
Facebook has been very helpful in this regard. All I have had to do is start a new post and then click on "add to post." Then the Live option is listed.
Our piano player, guitar player, and song leader(s) make videos, and we open the service with them. After that, the viewer just clicks on my Live-Streaming video post, and we finish the service.
As far as I know, we have not had any audio or video issues. I take that back, one Sunday morning, I did have to stop and restart my modem. Most, if not all, of the viewers did stay with us through that delay.
The rest of the time, the audio and video has been fine.
How can internet marketers make money with online church services in today's world?
In a world where we are constantly looking for more content and more traffic to our websites, this is one way both of those things can be accomplished, just make sure your blog readers are OK with this addition to your other content.
Some who come to your blog for the service will look around to see what else you have to offer.
Thanks for reading.
I hope you enjoyed these tips for novice internet marketers. If you would like to see more blog entries in my faith-based category, click here.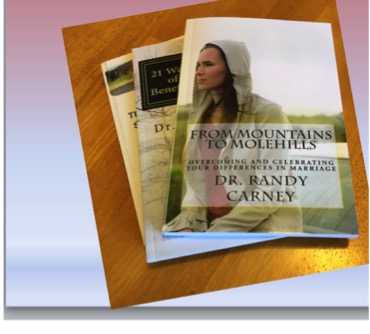 If you would like to check out some of my books, click here.