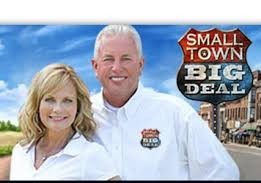 Earlier I told you about entering into an Agreement with Small Town Big Deal to write a book about the story behind the program. Writing tips for telling people's stories are the focus of this article.
This is the story behind the writing of that story, including some writing tips for telling anyone's story.
Set up Some Interviews
My wife, Rhonda, and I had the privilege of traveling to Ocilla, Georgia to meet with Rodney Miller, the original owner and co-host of the show.
We really enjoyed the trip because Ocilla is not not far, only about an hour and-a-half away from where we lived when we first moved to Georgia many years ago. Our oldest daughter was born while we lived there. Then, the second place we lived during our nine-year stint in Georgia, is just about an hour and-a-half north of the first place we lived, which was near a small town, named, Chester Georgia. That second place was near another small town, Eatonton, Georgia. Eatonton is the home of author, Joel Chandler Harris. Our other three children were born when we lived in Eatonton.
Back to the interview. Rodney was a very gracious host. We loved seeing his farm. He calls it his "play farm." He has cattle, a small lake, and some fields. Plus, he has his antique tractor collection. All of this is indicative of his love for small towns and rural America.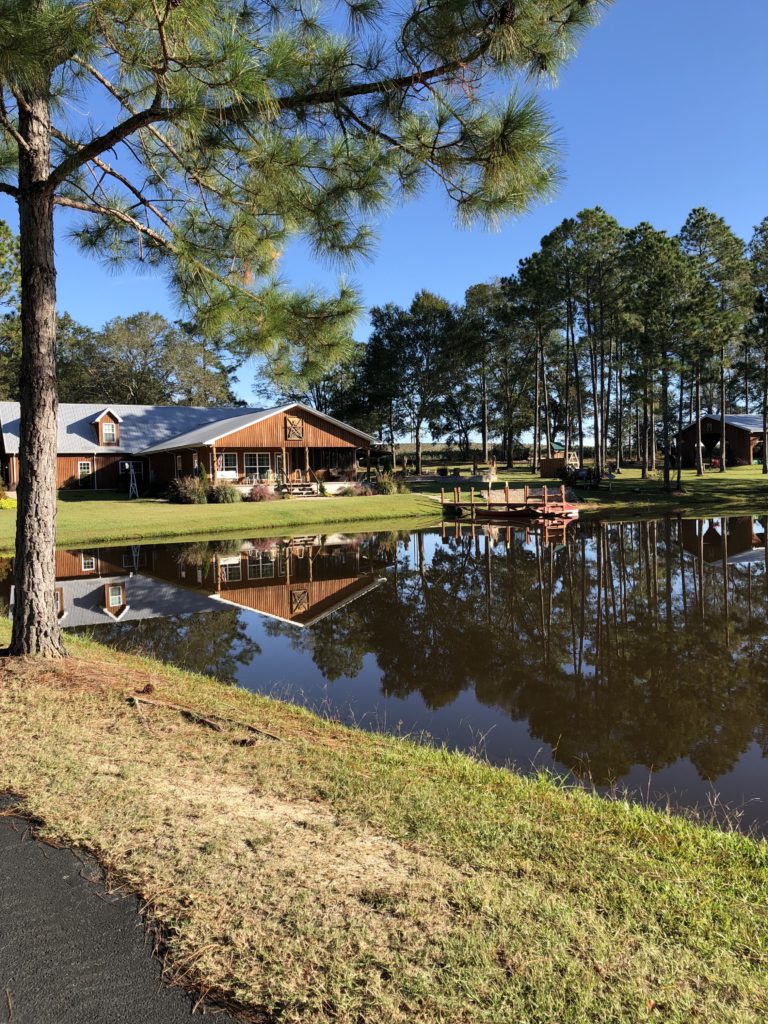 Rodney and I set down for a conversation, which was invaluable for getting the structure of the book in mind.
That simple interview was great because it provided enough fuel for four or five chapters of the book
That was at the end of October. Then, a little over a month later, Rhonda and I got to meet with Jann Carl, as she was in St. Louis, MO, when she had a trip that included attending a graduate-school graduation and visiting with her family.
Jann proved to be a very down-to-earth person. Rhonda described her as being "just as sweet as she seems to be on TV."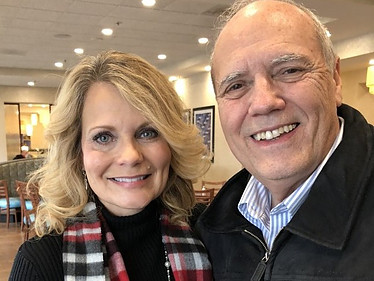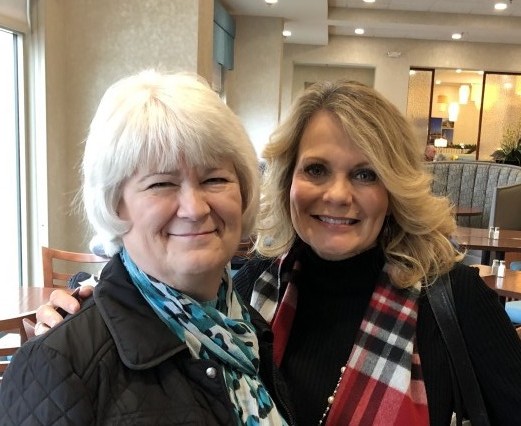 That additional interview with Jann lasted two hours, but part of that time was just involved with us visiting and getting to know each other a little before we started talking about the book. Again, it provided enough fuel for several more chapters.
Both of these earlier interviews covered their lives before Small Town Big Deal.
Tomorrow, Jann, Rodney and I are scheduled for a phone interview to talk about part two of the book, which describes the history of the program since its first airing in September of 2012.
Use Tools that Are Easily Available
One of the tools that has worked well for me for doing live interviews is the VoiceRecorder app on my phone.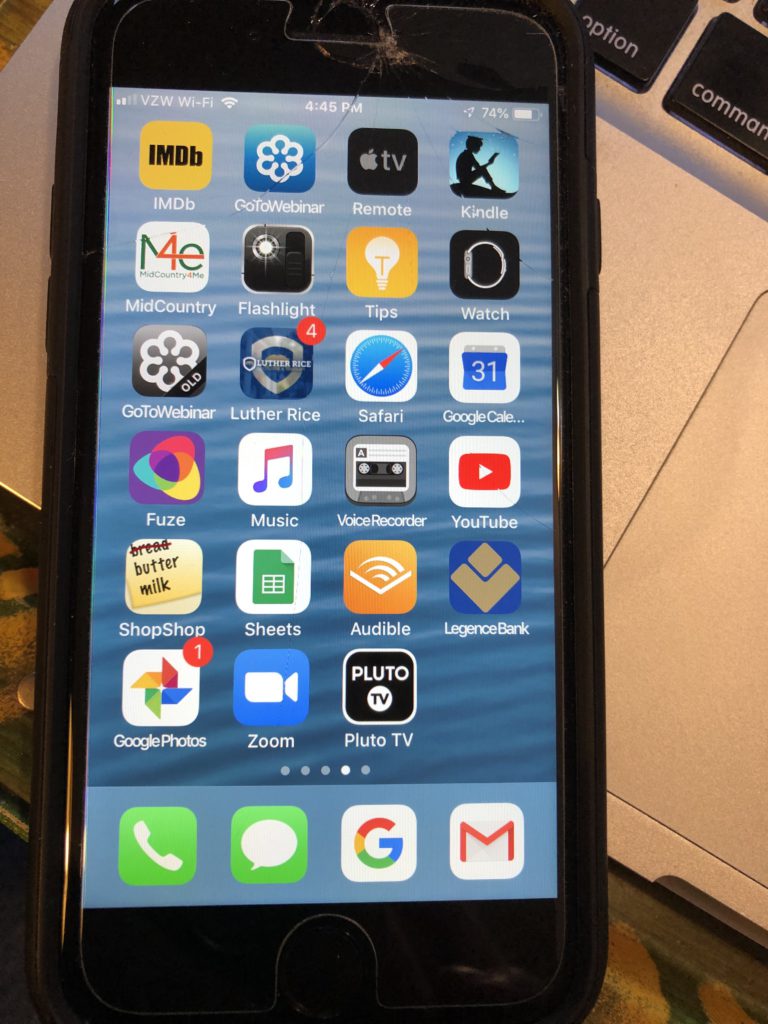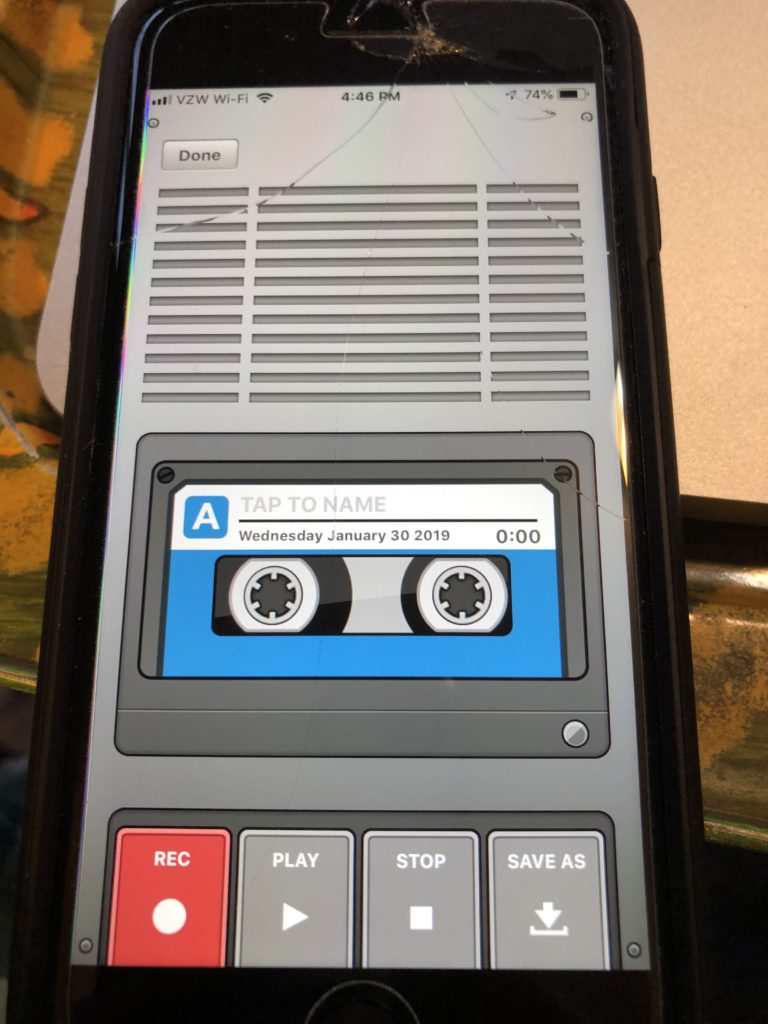 I can easily save the files in the i-cloud drive and retrieve them to use with my transcription software.
For recording phone calls, I can use "FreeConferenceCall.com." It has a free version and it is easy to set up. You just have to give the participants the call-in number and an access code.
Anothe piece of software that I like is called Express Scribe.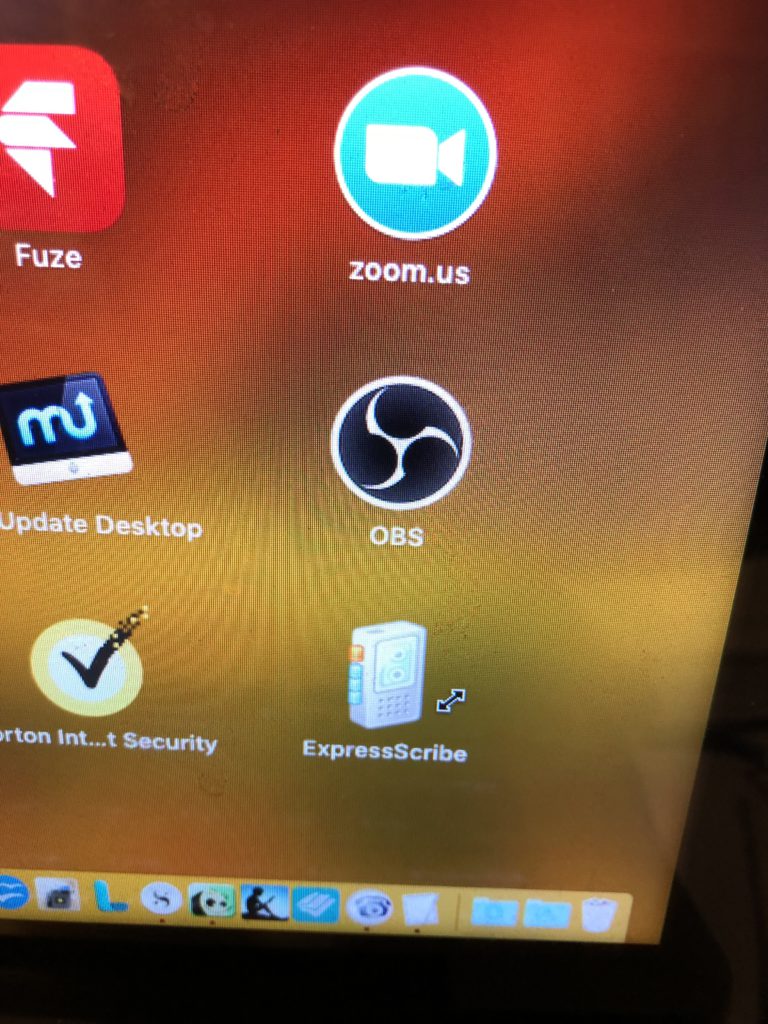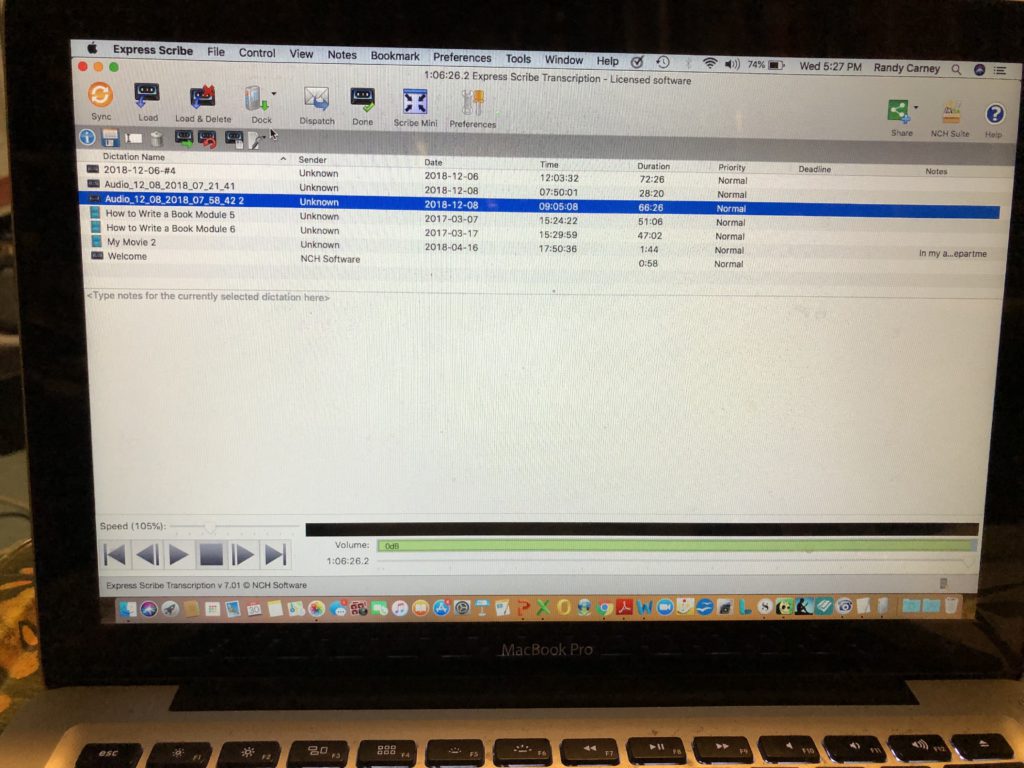 Screen for Express Scribe Software.
The advantage of Express Scribe is that you can hook up a transcription foot pedal to it. Here is a used one that I purchased online, probably from eBay.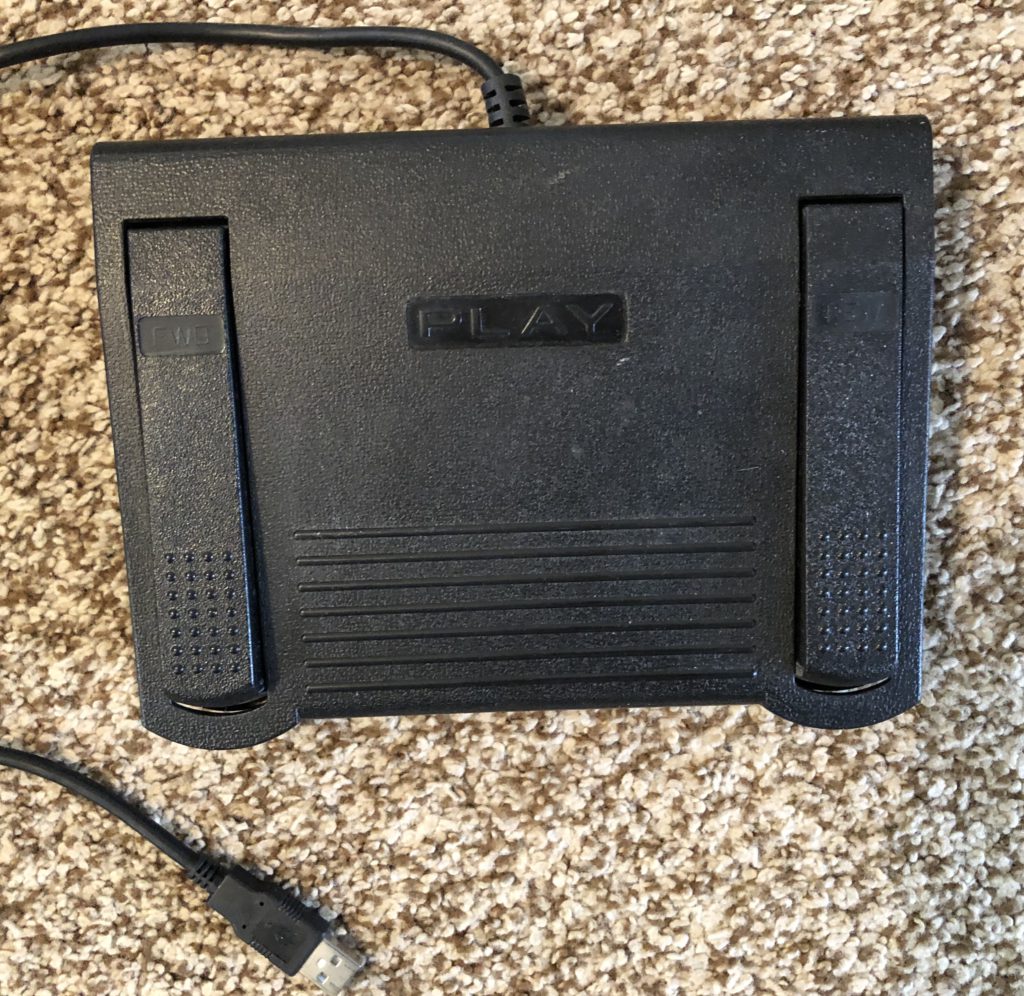 The pedal has three parts. When you press on the middle, the voice recording starts its playback. When you let up, the recording stops. When you press again, the program backs up about ten seconds and then picks up where you left off. The two sides can be programmed to fast forward or to rewind. I have mine set up with the right side for rewinding.
Express Scribe has a free trial. I liked it so well I quickly purchased the paid version. The foot pedal may have been in the $30 range or so. It was certainly less than $50.
While you can pay a transcription service to get the text of the interview, I find there are several advantages to doing the transcription myself. I can do the light editing on the fly, eliminating, the "ands" or "uhs" and doing easy grammar corrections. I also like to be able to figure out where I like paragraph breaks.
Your Unique Content
When you interview your subjects, you get content that often does not appear anywhere else. Even if the main parts of your discussion are covered in other places, you are getting the story from your subject's own words.
So, these are some writing tips for telling someone's story. I hope they will be helpful to you.S