Today we're continuing to talk about planning your writing. During the first session, we talked about the need of coming up with a list of 12-18 chapter ideas. The second session in this series explained how to tighten those ideas by eliminating three of those items. So now you should have ended up with a list of 9 to 15 ideas. [Editor's note: In the video, I talk about narrowing down to 12 ideas, but, actually it could go down to 9 ideas. In the written article, I correct this.] Now, what do you do with those 9 to 15 ideas?
I'm going to give you three optional things you can do, and two required things for planning your writing. When I say required, I mean they are required from the sense of using this quick-writing system.
Mind Map – Optional
The first one is, you can do a mind map. Now you may have already done that. However, after you have refined your list, you may want to do it again. It depends on how much you like mind maps. Mind maps are great tools for planning your writing.
At the center of your page, you write the topic or title of your chapter. Then you take your 9 to 15 ideas and run them out as strands, away from the center of the page, and that central idea. Draw a line out and put one of your 15 ideas there. Then write in another one that is related to that continued in a strand of thought. Draw another line up from that to the other one. You draw little circles around those, so it looks like cartoon thought bubbles.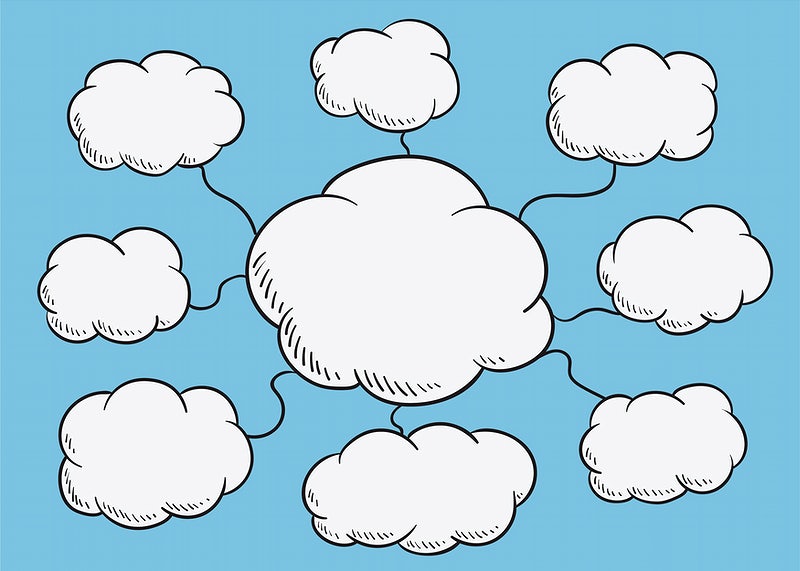 Once that strand has run out, return to the center of the page. You draw another line out from the center, put another one of your ideas there; one that relates. After the first grouping of those, you continue that strand of thought. Keep doing that until you've used all of your ideas. This step is optional, but it would help clarify things in your mind.
Outline – Optional
Another optional thing to do, after you have made your mind map, is to reformulate it as an outline. Use Roman numerals for your major points, and letters or numbers for your sub-points.
Add Headings within Chapters – Optional
Here is another optional thing for planning your writing, but it is highly recommended. Put some headings within your chapters.
This is especially for nonfiction books. When we talk about fiction, then you don't usually put the headings in. You would just want to have the order of your ideas, and they are arranged in the best way that fits your story.
Again, for nonfiction, this is optional, but I recommend you break up your chapter with some headings.
Now if you have done an outline. You have already figured out some likely content for headings because you have come up with some Roman numerals. Those more than likely would be your headings.
If you haven't done the mind map and outline, and you just came up with your order of ideas, then look to see where you could insert some headings. Three to five would be a good number. But see what fits best in your mind with the topic of your chapter.
So we've got our three optional things: the mind map, the outline, and for nonfiction, it's optional, but highly recommended, that you insert some headings.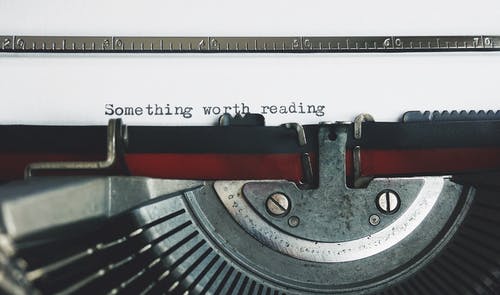 Arranging Order – Required
Here's what's really necessary for using those 9 to 15 ideas. You need to arrange them in the best order. A mind map would help to clarify that somewhat because you had to group them together in strands of thoughts. You need to list these 9 to 15 ideas in the best order for you and for your reader.
Turn Ideas Into Questions – Required
After you have these 9 to 15 ideas, you've arranged them in the best order and possibly inserted some headings. The next thing for this system is to turn each of those ideas into a question.
Just put "who, what, when, where, why, or how" in front of your statement. Put a question mark at the end, and rearrange it to where it sounds right. You now have a list of 9 to 15 questions for each chapter of your book. If you had inserted headings, you would now have those headings sandwiched in between those questions at the appropriate places.
Remember when we talked about some secrets for writing? Getting your mind to get in gear? For instance, we said, write about cars. It may take you a while to think about that. But if you were to ask, "What kind of car do you have? What was your earliest car? What was the make of your earliest car? How did you like your earliest car? What kind of car do you have now? What color is your car?" you would find it much easier to write by answering questions.

When it comes time to write your chapters, you can just start writing by answering those questions. This is a great way to get away from writer's block.
That's the secret. Put those 9 to 15 items in the correct order, and then turn them into questions.
You can do that for fiction too. You will have a list, and it will probably be mostly composed of chronological events. You can turn those into questions. Then you will be ready to start writing.
I will have one more post following this strand of thought.
Today we've talked about what to do with your list of 9 to 15 items. To review: Optionally, you can do a mind map, form an outline, and (for nonfiction) add headings in between those ideas. Steps required for this method are: Put that list of 9 to 15 items in the correct order, and then, to really make this work, turn each of those ideas into a question.
So next time I post about writing, it will be telling you even more about how these questions can benefit you and get yourself triggered to write.
If you want more tips like these, check out more posts on my blog. You can also subscribe to my YouTube channel. If you put in a comment or a like, that will be helpful too. I also have a great course that puts all this together.